AUSTIN, Texas — Editor's note: The video above is an interview with ERCOT.
The number of power outages across Texas is nearly 15 times higher than any other state in the U.S., according to PowerOutage.us -- a website used to track national outages.
Texas, the only state with more than 1 million outages, has more than 3 million reported power outages as a result of the recent winter storm that swept across the nation. The next closest state is Oregon with more than 200,000. Kentucky is the only other state with more than 100,000 outages, reporting more than 120,000, as of Feb. 16.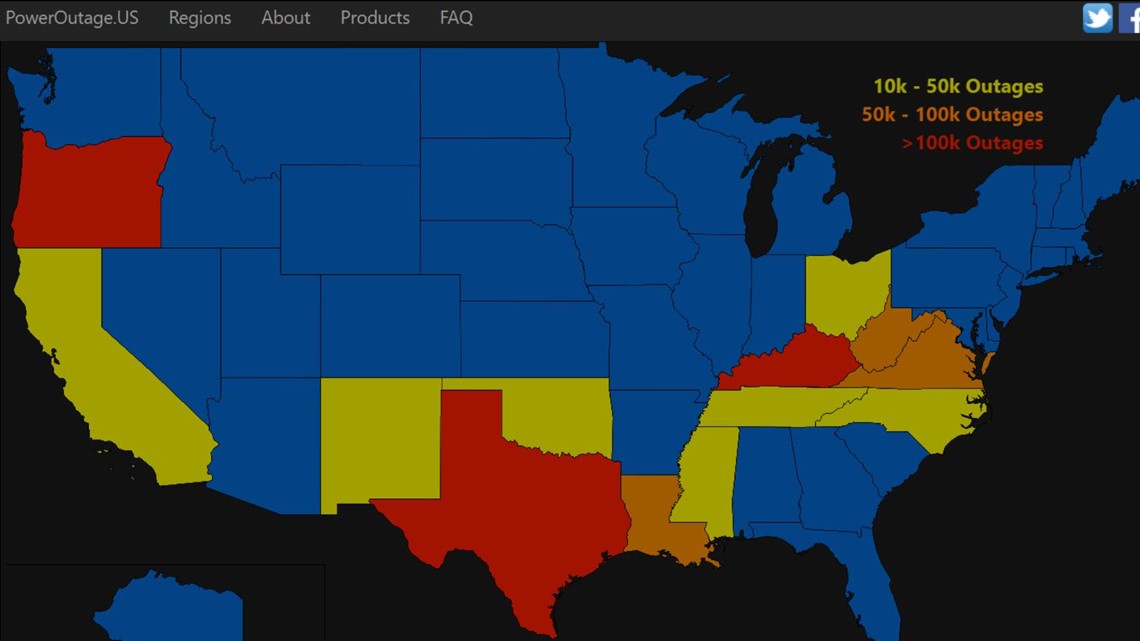 These outages come as the region continues to experience dangerously cold temperatures.
The City of Austin has activated its cold weather shelters as the area experiences winter weather conditions.
A warming center will be open at the Palmer Events Center, officials said. Cold weather shelters will operate 24/7 over the following several days as winter weather continues. Those at the warming center will be eligible to be transported to shelters in the evening on request.
The historic storm has not only cut power to millions of people across the state, but has also shut down numerous roads despite the Texas Department of Transportation (TxDOT) pretreating bridges and overpasses last week in preparation.