AUSTIN, Texas — Texas Longhorns mascot Bevo has a new baby brother. Meet Sunrise Scooter!
According to Betty Baker, owner, the brother born before him was named Sunrise SamE after quarterback Sam Ehlinger.
John and Betty Baker have been raising championship cattle for about 30 years in Williamson County.
Besides being a University of Texas graduate herself, their longhorn legacy got started in 1988 when the Baker bovines captured the attention of the UT steering committee while they were showing.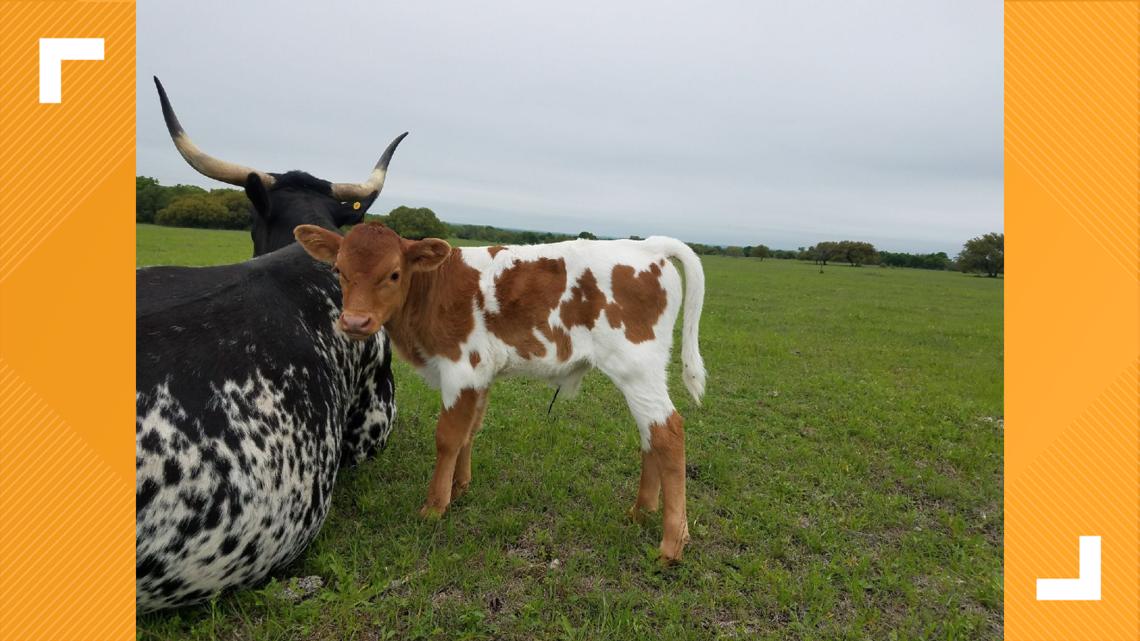 They asked the Bakers if they could use one of their steers as Bevo, and they obliged. The rest is history!
Bevo XV is currently five years old.
KVUE's Terri Gruca learned more about the Bakers' story in this 2018 report.