AUSTIN, Texas — It's a building that looks like it has stood the test of time.
A few ownership changes and a century later, it has sat empty on the corner of Third and Comal for years.
This picture taken through one of the windows gives a glimpse of the history inside.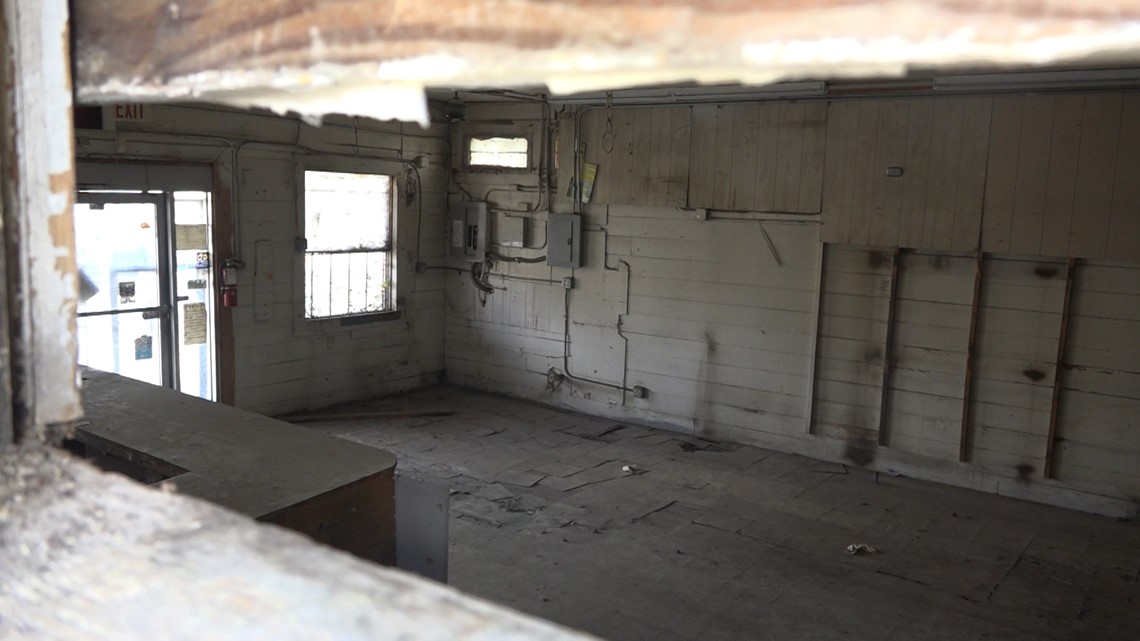 "People come by and take pictures of that store all day long," said Charles Clark, who lives nearby and has lived in Austin for decades.
The Historic Landmark Commission said the entire property it sits on is valued at $1.4 million.
Recently, the future of the Eastside building is up in the air.
The commission told KVUE there was an application to partially demolish the building.
"It was an application for partial demolition, but involves the removal of all wall materials, windows, and doors," said Steve Sadowsky, the city's Historic Preservation Officer. "While the applicant proposes a new building on the same footprint, it will be a replica and may not look anything like what is originally there."
Some Austinites, like Clark, say it's becoming common to see old buildings go and new projects coming in.
"You know, they watched things come and go," said Clark.
But the Historic Landmark Commission is stepping in.
Recently, the commission recommended the building as a historic landmark.
"The Historic Landmark Commission is recommending that only a portion of the site, i.e. the footprint of the building as well as a 25-foot buffer around it, be zoned 'historic,'" said Sadowsky. "Therefore, leaving the remainder of the property open for development."
Some say that's a good thing.
"So they can do what they want with it but they cannot change the face of the building," said Clark. "I'm sure it means a lot to the older people that have been around all their life."
The commission said the case will now head to the Planning Commission for a recommendation and then city council. There's a code violation case on the property but the commission said repairs will happen.
"With the property recommended as a historic landmark, the Historic Landmark Commission will review and approve the proposals to repair and rehabilitate the historic structure," said Sadowsky. "So, instead of a wholesale demolition of the site and the possibility of a reconstruction or replica, the focus will be on preserving historic fabric to the greatest degree practicable and feasible."