AUSTIN, Texas — As of Sunday evening, Hanna has weakened to a Tropical Depression over northern Mexico, and is expected to dissipate over the higher terrain early this week.
Hanna made initial landfall on Padre Island just after 5 p.m. Saturday. Maximum sustained winds were at 90 mph which means Hanna was a strong CAT 1 Hurricane at landfall.
After landfall on Padre Island, Hanna then moved inland over Kennedy County. Hanna is the first hurricane to make landfall in the 2020 hurricane season and the first hurricane to make landfall in Texas since Harvey.
Hanna is also the strongest hurricane to make landfall in Texas in the month of July since Hurricane Claudette in 2003, which also made landfall with winds of 90 mph.
On Friday, Gov. Greg Abbott issued a statement after the National Hurricane Center issued a Hurricane Warning and Storm Surge Warnings for several parts of the Texas Coast:
"As Tropical Storm Hanna approaches, Texans along the coast are advised to take precautionary measures to protect life and property," said Gov. Abbott. "I urge all those who are in the path of this storm to heed the warnings and guidance from local officials before the storm makes landfall. The State of Texas will coordinate with local officials to provide assistance and resources to communities in the area."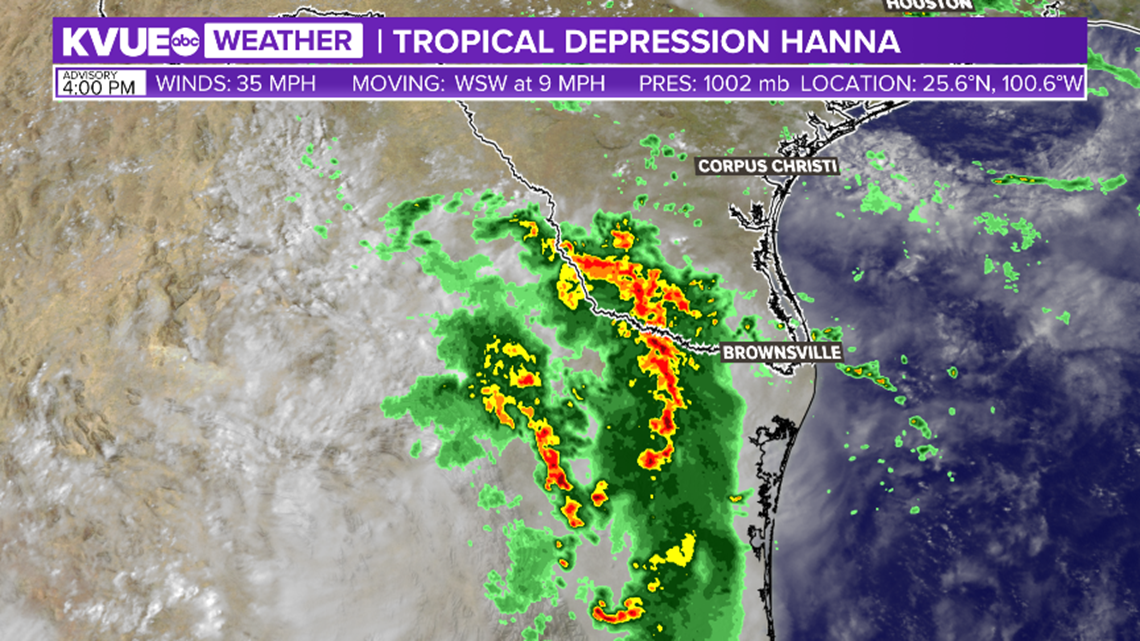 Hanna is now officially in Mexico and will continue to move west-southwest. Hanna will continue to weaken as it moves inland and dissipate over the higher terrain of northern Mexico on Monday.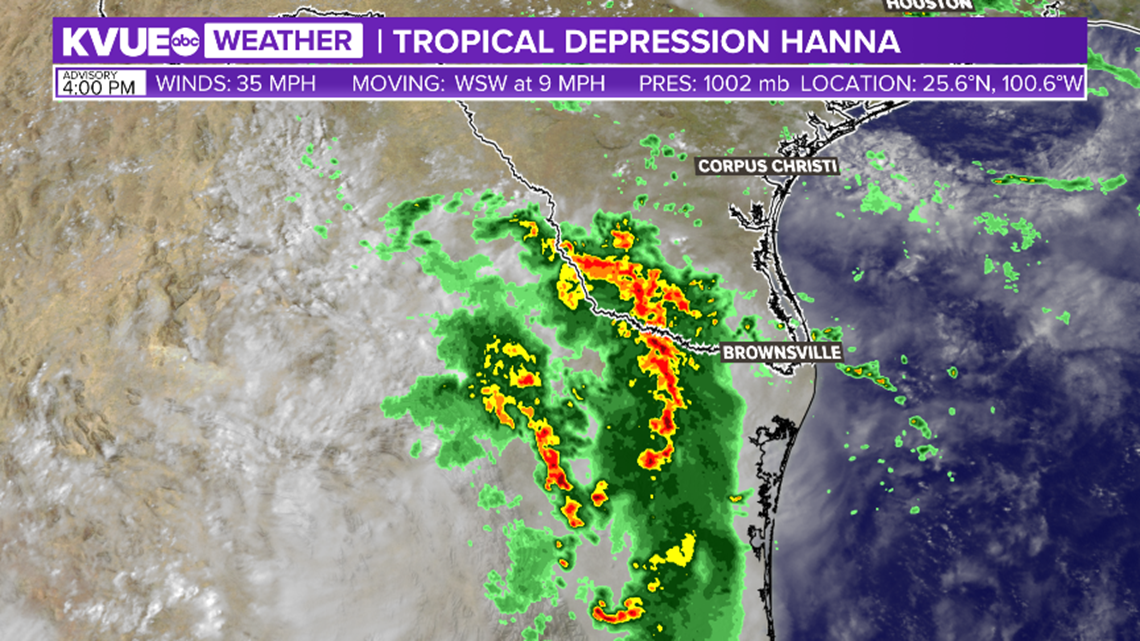 The outer most bands on the northern fringe of Hanna brought some beneficial rainfall to Central Texas over the weekend. Small rain chances will continue into Monday with some residual moisture, but overall rain chances are now on the decrease for the upcoming week as Hanna continues to weaken and pull away.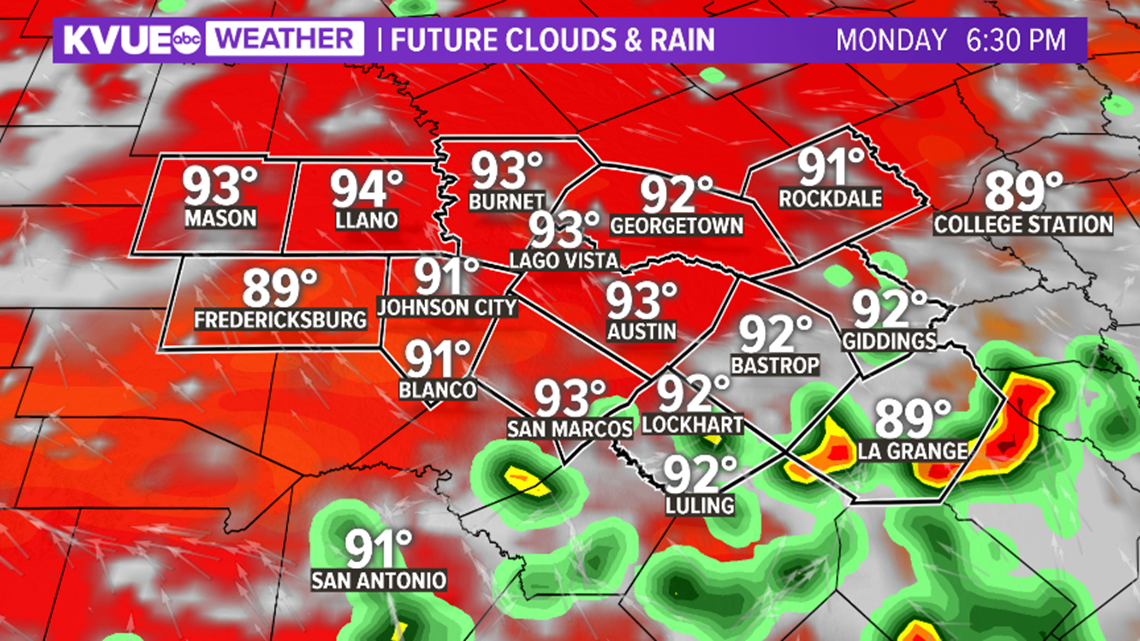 By the second half of the week a ridge of high pressure will develop over the southwestern United States. This will ramp up the heat and keep rain chances fairly limited for the upcoming weekend.
The KVUE Storm Team will continue to monitor the forecast closely and will provide frequent updates. The extended forecast can be found below: