AUSTIN, Texas — Break out the pocketbook, Longhorns fanatics!
Texas Athletic Director Chris Del Conte announced in the Feb. 4 edition of the Forty Acres Insider that the public could bid on numerous Longhorn items, equipment and gear before demolition begins.
RELATED:
University of Texas breaks ground on new Austin basketball arena
UT breaks ground at $175 million upgrade to DKR football stadium
Items from the auction link posted by Del Conte include but are not limited to: Ostrich Longhorn theater seats, black Longhorn theater seats, burnt orange Longhorn theater seats, various Longhorn branded workout machines, baseball catcher and batting helmets, and much more. Del Conte said other collectibles, sporting goods, furniture and Longhorn branded pieces were currently available and would be available in the future.
Here is the message Del Conte left for Longhorn nation regarding the auction:
"While I've got you, with our many ongoing construction projects, there are lots of Longhorn items, equipment, gear and much, much more being cleared out of facilities before demolition begins. Most of this stuff is going up for auction. We know a lot of you would love to get your hands on the collectibles, sporting goods, furniture and Longhorn branded pieces that are available now or will be in the future, so go to https://swicoauctions.com and click on The University of Texas at Austin link on the left side of the screen. Get your bids in and keep coming back because there will be plenty more available in the days, weeks and months to come!"
KVUE got an inside look Wednesday at the items being sold:
PHOTOS: UT Longhorns items, equipment, gear for sale in auction amid construction projects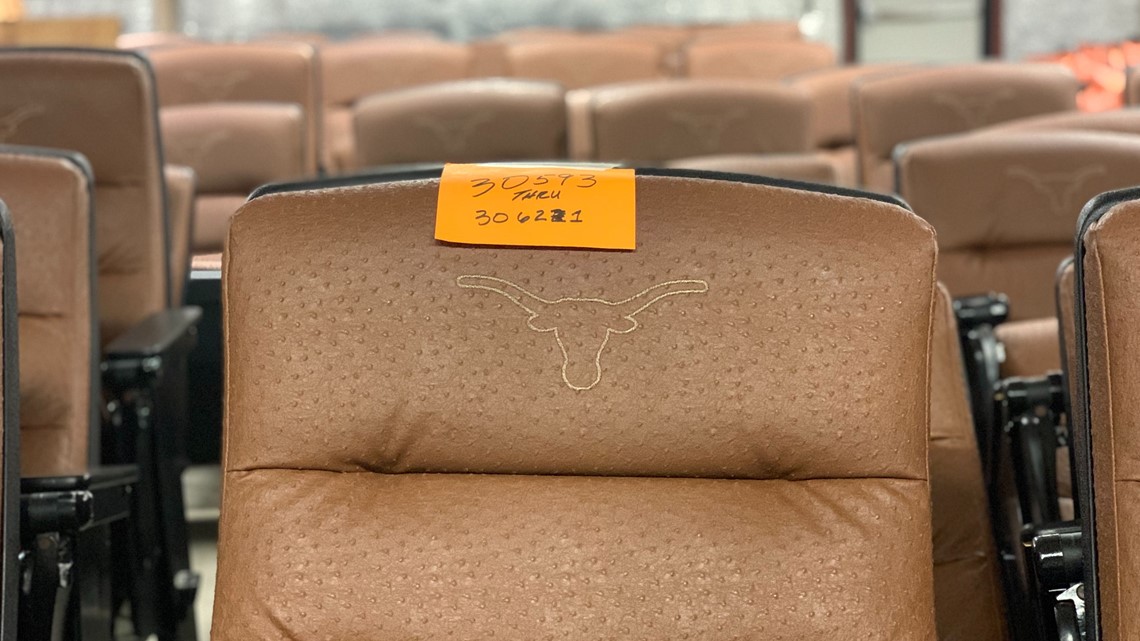 To see more items up for auction, click here.
PEOPLE ARE ALSO READING:
Here's a Longhorns game day in the life of BEVO XV
QB Sam Ehlinger officially returning to Texas Longhorns for senior season