AUSTIN, Texas — The largest indoor dog park is coming to Austin for all dog lovers.
Canine Commons is a $16 million project designed to fit the needs of dogs which include training, educating, socializing and access to quality food and supplies.
The facility will have an indoor dog park, coffee shop and a place to socialize. There's even a dog walking track!
PHOTOS: Largest dog park coming to Austin

PHOTOS: Largest dog park coming to Austin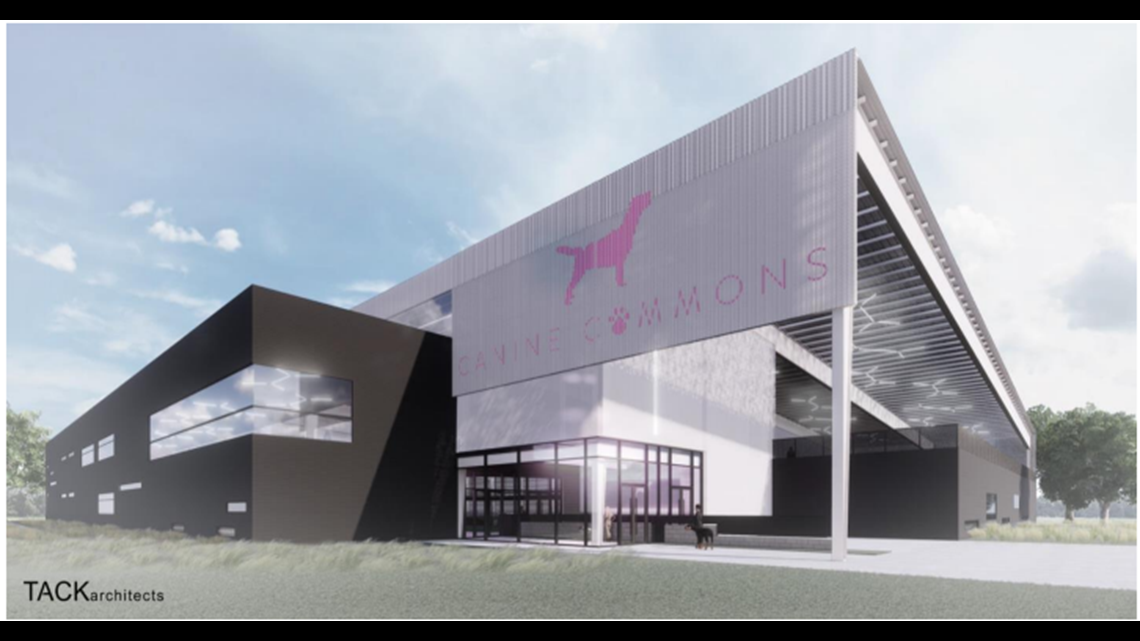 Those who wish to visit the park will have access to more than 50,000 square feet of climate-controlled indoor off-leash space, which will be monitored by the Canine Commons staff.
An outdoor off-leash space will also be available, and guests will have the opportunity to enroll their dogs in training courses that are included in memberships.
RELATED:
Shelter dogs taking field trips, getting off-campus nap time as part of new national study
Annual Austin Pet Expo hosts close to 100 vendors
A Canine Commons membership will start at $49 monthly for unlimited access to the training courses.
There is no specific opening date or location set for the dog park at this time. For more information about the new attraction, click here.
PEOPLE ARE ALSO READING:
Jose Altuve on a rehab assignment with Round Rock Express
Leander church to host 'Drag Queen Story Time' after City cancels library event
Northeast Police officer finds snake in Walmart shopping cart