AUSTIN, Texas — Have you ever wondered how the quality of the water in our environment is tested?
TCEQ strives to protect our state's public health and natural resources. Their goal is clean air, clean water and the safe management of waste.
Andrew Sullivan is a program supervisor with TCEQ.
"We want to make sure that the water is safe, for swimming and recreation and also our drinking water, we wanna make sure that the people of Texas are protected," Sullivan said.
Here's how it's done: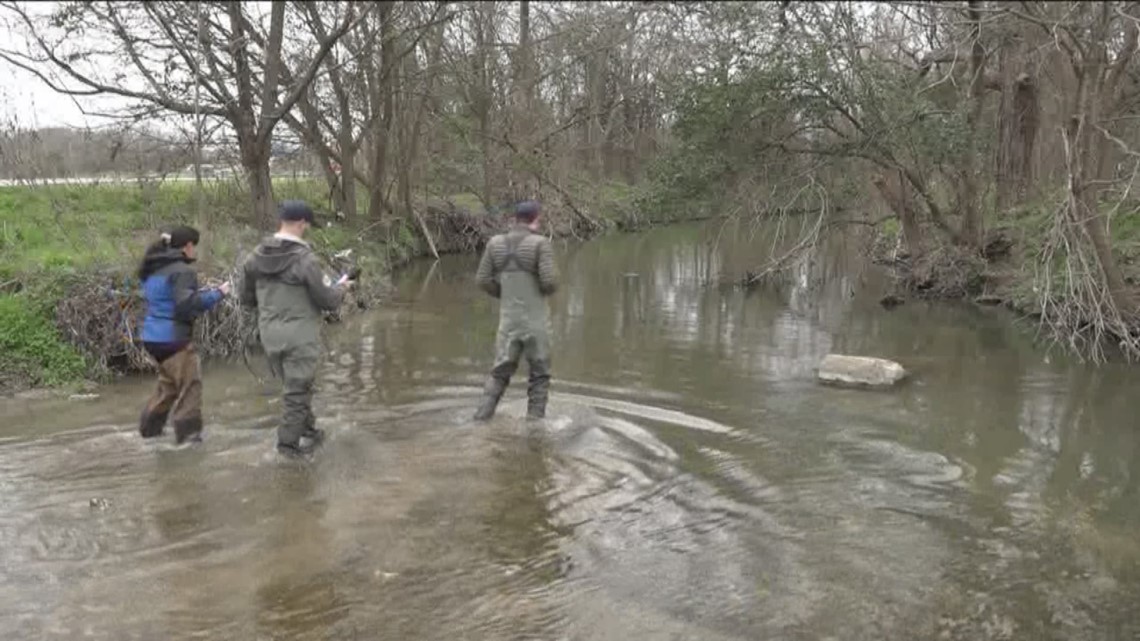 In order to do this important work, you have to have the right gear on. So, first some waders.
The Austin region investigators are the ones who physically conduct this work. They first have to check the area for any safety concerns.
Investigators will then test for the flow of the stream. The goal is to figure out how much water is moving through this creek at this particular time.
Next, a read of the water characteristics is necessary during this investigation.
"So yeah we wait for the temperature to level out, then we use the three-prong wand. The prongs are multi-parameter sensors that are set in the water which will then give us a real-time reading of water temperature, depth and other things," said Wallace Myers, an investigator with the TCEQ.
MOE TAKE THIS JOB STORIES: