AUSTIN, Texas — Austin - Camp Mabry picked up the first measureable rainfall in over a month Sunday night, and rain chances now continue into Monday behind our first strong cold front of the season.
Through the rest of the overnight scattered showers and storms will continue to increase in coverage with some embedded pockets of heavy rainfall. We're not expecting major issues with severe weather, but one or two storms could be strong with gusty winds, small hail, and locally heavy rainfall capable of minor flooding.
The Monday morning commute will be a soggy one for much of Central Texas with scattered to numerous showers and storms around. A breezy north wind will drop temperatures into the low to mid 60s to start the day.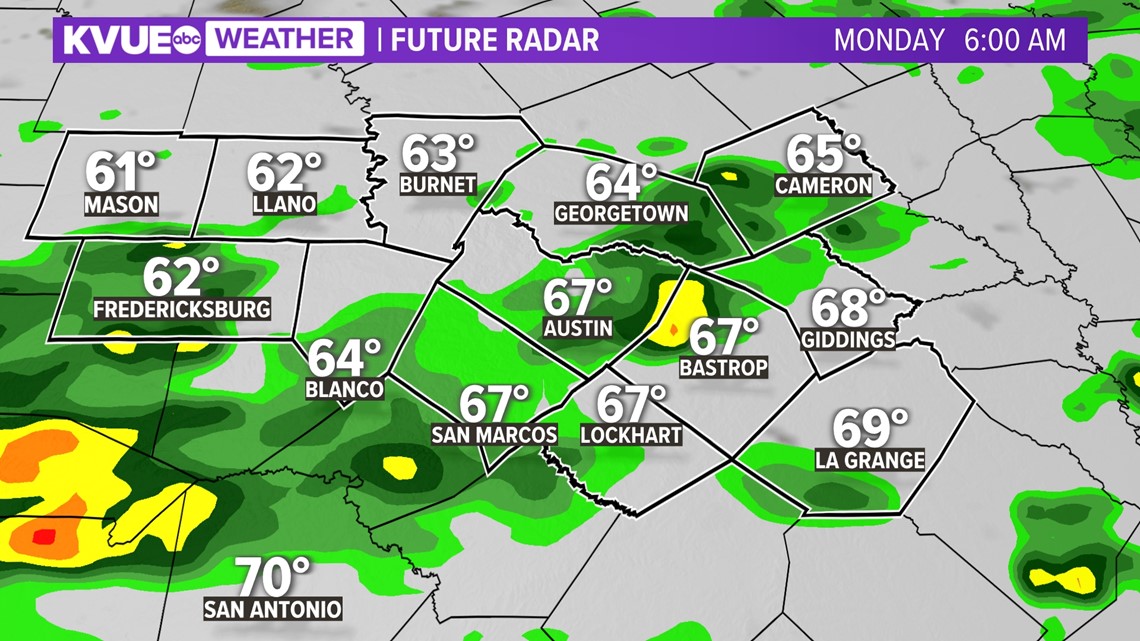 We won't warm up a whole lot through the day as scattered showers remain a possibility, especially through the lunch time hour.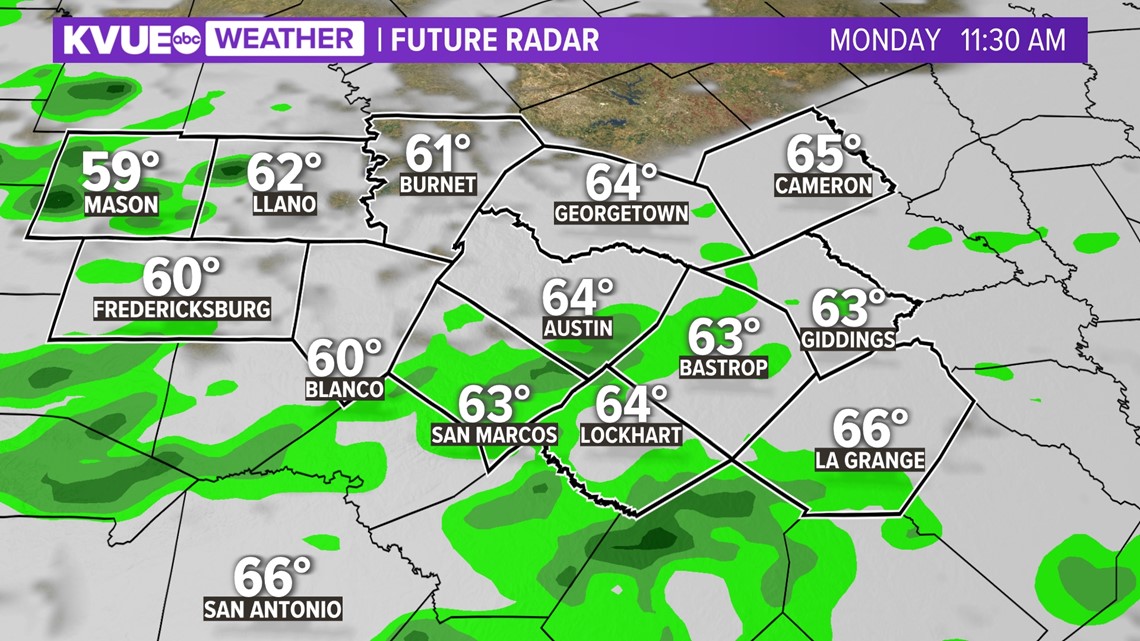 Drier air will be working in by the afternoon on Monday, and that should put an end to the widespread rain. However, there could still be some scattered light showers around through the second half of the day.
Afternoon highs will be will stay in the mid 60s to low 70s.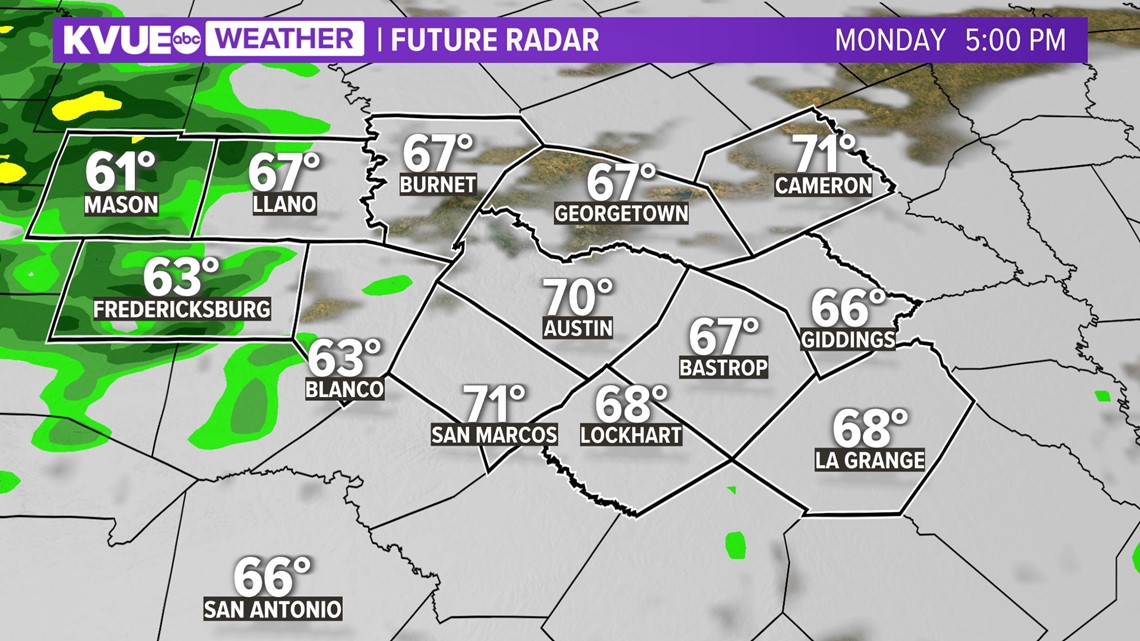 The very last of the showers will come to an end by Tuesday morning, and Wednesday afternoon will go back to sunshine. It will be a brilliant fall day with a brisk north-northeast wind and afternoon highs that stay in the 60s.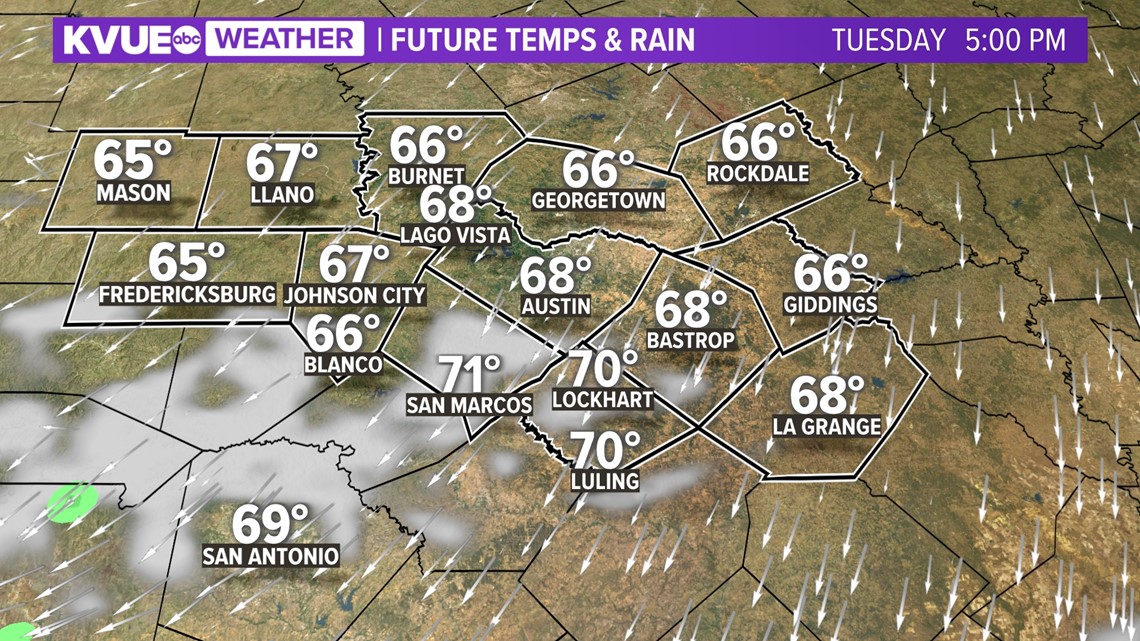 The morning for mid-week will be down right cold! The current forecast calls for a low of 43 degrees Wednesday morning in Austin and 48 degrees Thursday morning.
The coolest spots in the Hill Country could drop as low as the mid 30s!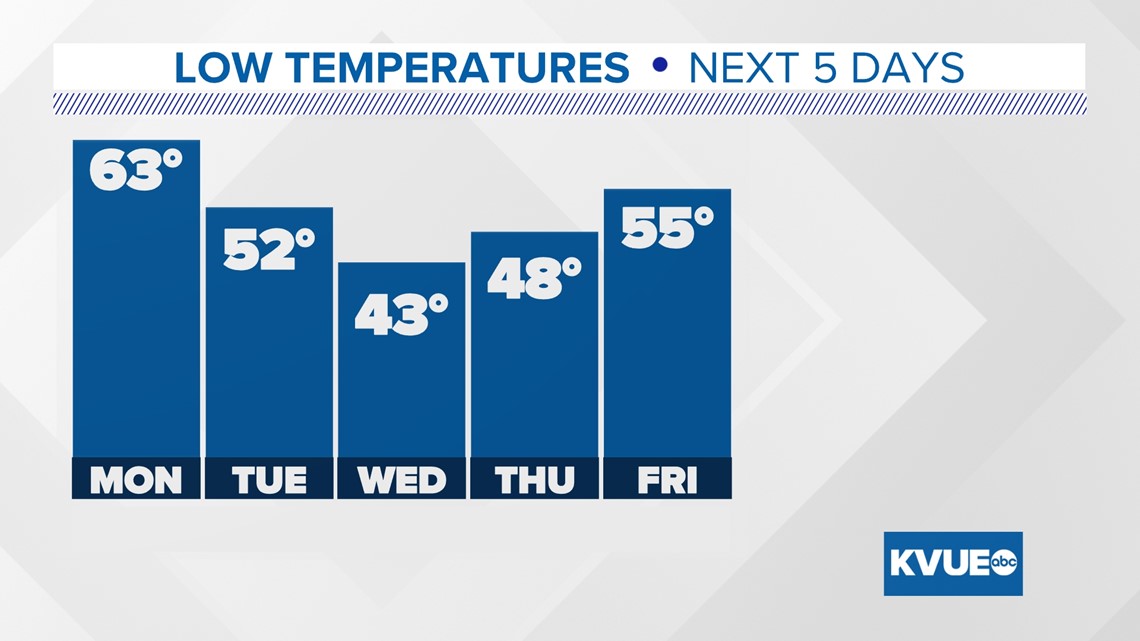 The afternoons trend warmer for the end of the week with afternoon highs returning to the mid and upper 80s by next weekend.
The KVUE Storm Team will continue to closely monitor this developing forecast.
In the meantime, the extended forecast can be found below: