SAN MARCOS, Texas — Police have arrested a man now charged with aggravated sexual assault after tying him to three sexual assault crimes near the Texas State University campus in recent weeks.
Around 2:42 p.m. on Tuesday, the San Marcos Police Department was called to the Sanctuary Lofts Apartments on the 300 block of North Street to investigate a suspicious object found at the complex. A citizen reported finding a backpack in an interior stairwell at the complex with the name Tyshane Vris Thomas written on it in permanent marker.
Upon opening the backpack and finding a handgun and clothing inside, they immediately called police. Police later examined the backpack and found a black hooded sweatshirt, a black mask, a BB pistol made to look like a real handgun, and several pieces of women's clothing inside.
From the name written on the backpack, police were able to identify Thomas and said he closely matched the description of the serial rapist suspected of committing three sexual assaults in San Marcos in recent weeks. Based on internal records, police found the apartment at the Sanctuary Lofts where Thomas was believed to reside with his girlfriend. He was contacted there and asked to join police at the San Marcos Police Department headquarters for questioning.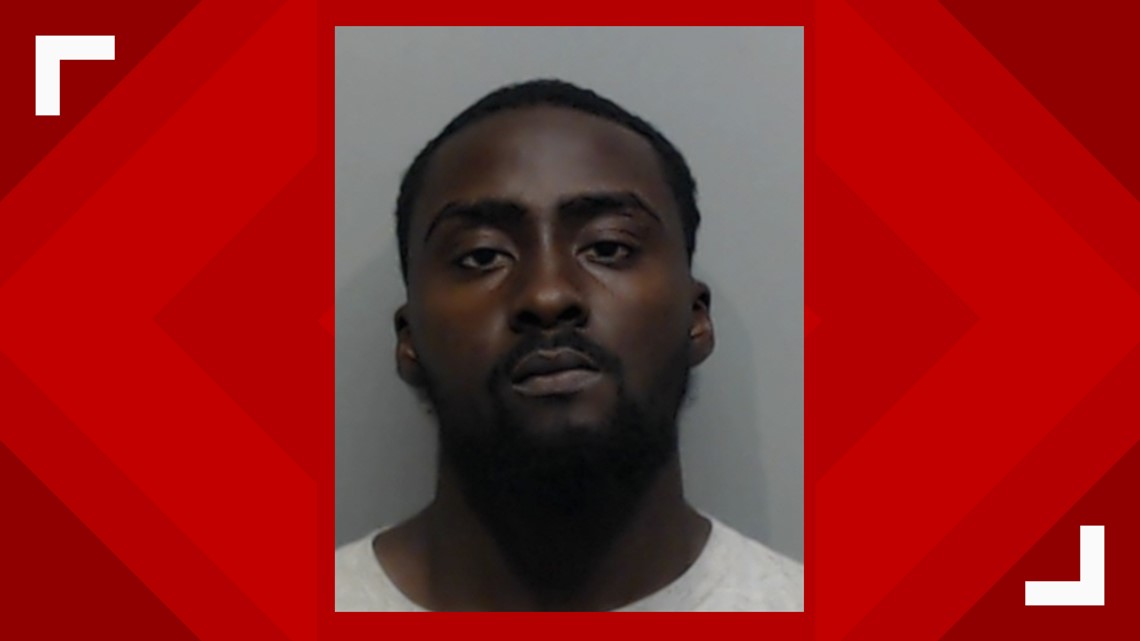 Police said Thomas agreed and spoke to them for hours. He confessed to three sexual assault crimes and one burglary committed in San Marcos on April 24, April 30 and May 2. Police then obtained a search warrant for the apartment where Thomas was staying.
Officials said the search yielded the discovery of a number of other items tied to the assaults including duct tape, zip ties and personal lubricant.
Thomas is now being held at the Hays County Jail. Bail has not yet been set.
Police said Thomas is a recent criminal justice student at Texas State University, last attending in the fall of 2018.
At a press conference Wednesday, San Marcos Police Chief Chase Stapp said police believe Thomas' girlfriend was not aware of the crimes.
KVUE asked Chief Stapp about any motive for these crimes.
"Generally, in these types of crimes, the motive is some sort of sexually deviant behavior, mindset," said Chief Stapp. "We just got our hands on him last night, so I can't go into detail about what his particular mindset is, but we believe the motive is sexual assault."
Chief Stapp said he could not comment further on the tipster, in order to protect their identity and because this is an ongoing investigation.
"This is a stellar example of the outstanding and tireless work done on a daily basis by members of this department," said Chief Stapp. "It is also a great example of the effective relationships we have with our state and local partners. We are very thankful for the assistance we have received from the Texas Rangers and the FBI Central Texas Violent Crimes Task Force. We are also indebted to the observant citizen who decided to report something that was obviously suspicious and ultimately provided the break needed in this case."
As the investigation continues, police encourage anyone with more information to call them at 512-753-2108, extension 4.