Although the threat is smaller than earlier this week, a Flash Flood Watch is in effect through Saturday afternoon at 4pm for the threat of isolated downpours that could trigger additional flooding the first half of Saturday.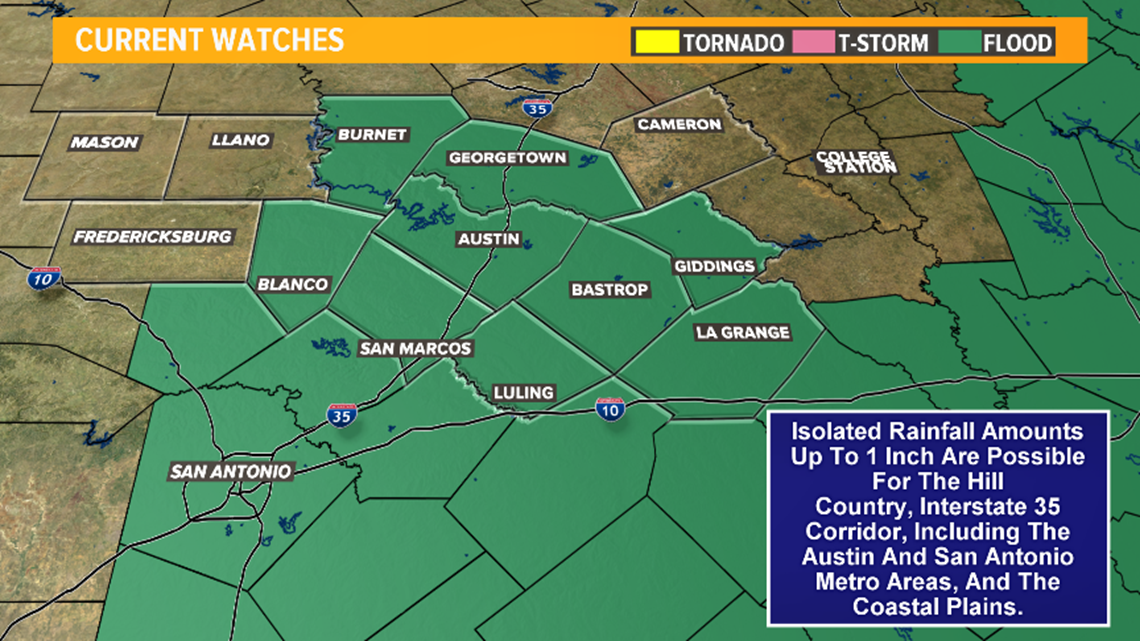 Heavy rainfall has been recorded over the last week, with some locations seeing as much as ten inches of rainfall since last Friday.
As of 9:40am Saturday, here are the latest elevations at Lake Travis and Lake Buchanan.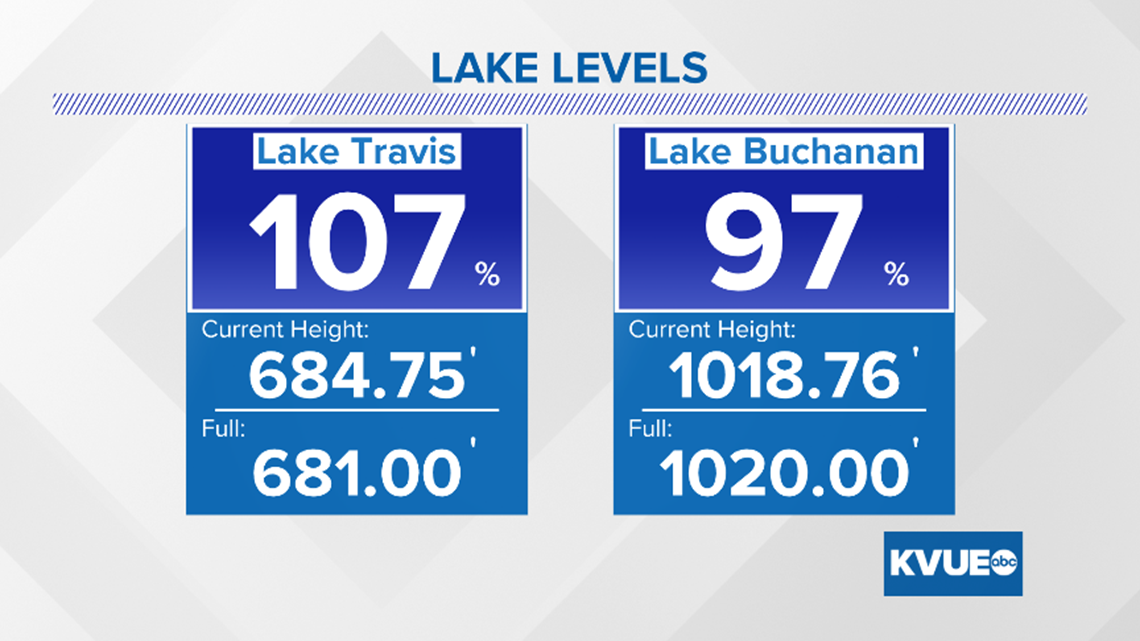 Drizzle and patchy fog for early Saturday morning. Although some downpours are possible in the Hill Country to start, the majority of the activity is expected to be light to moderate as it moves eastward.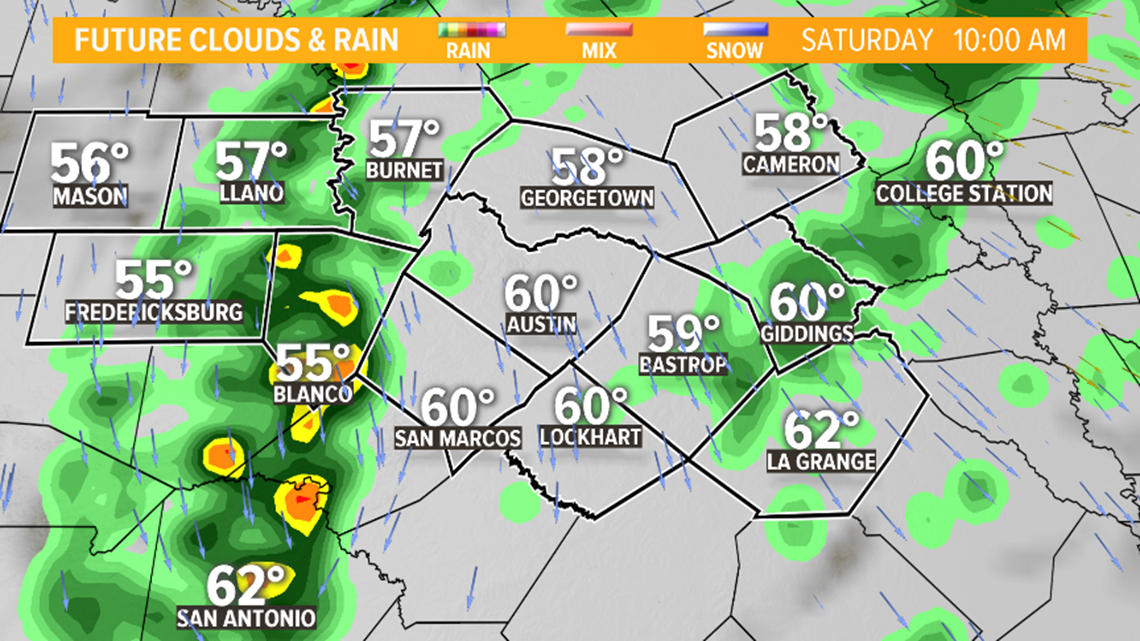 The disturbance should arrive along the IH-35 corridor late morning into early afternoon and cause some isolated downpours and stray thunderstorms. Rainfall accumulations will be below an inch.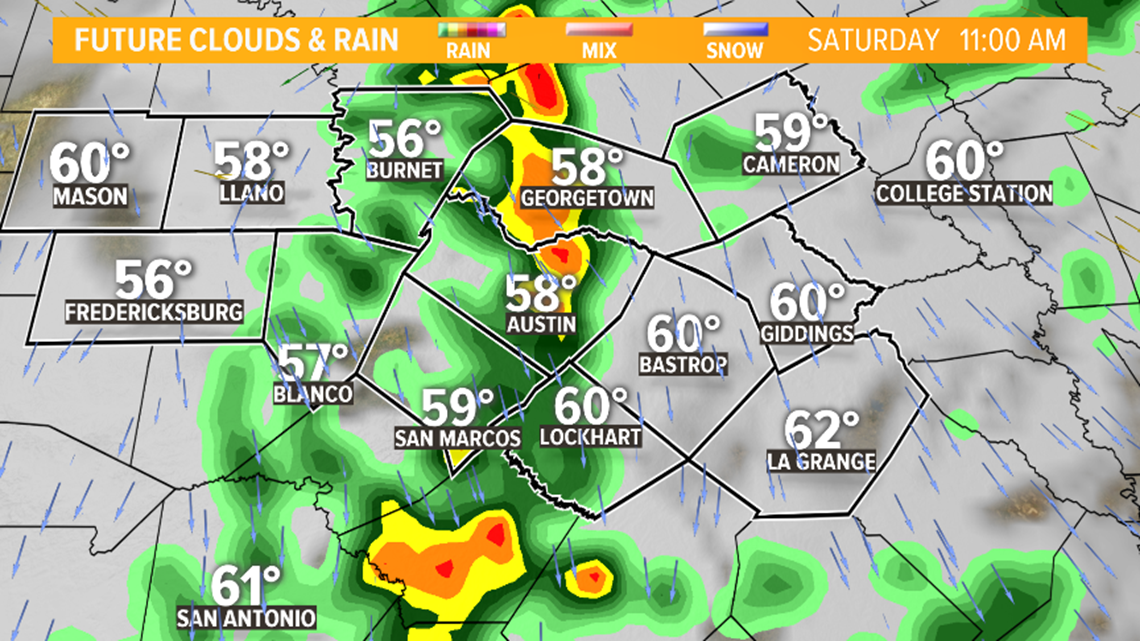 The majority of the activity will end by the early afternoon on Saturday.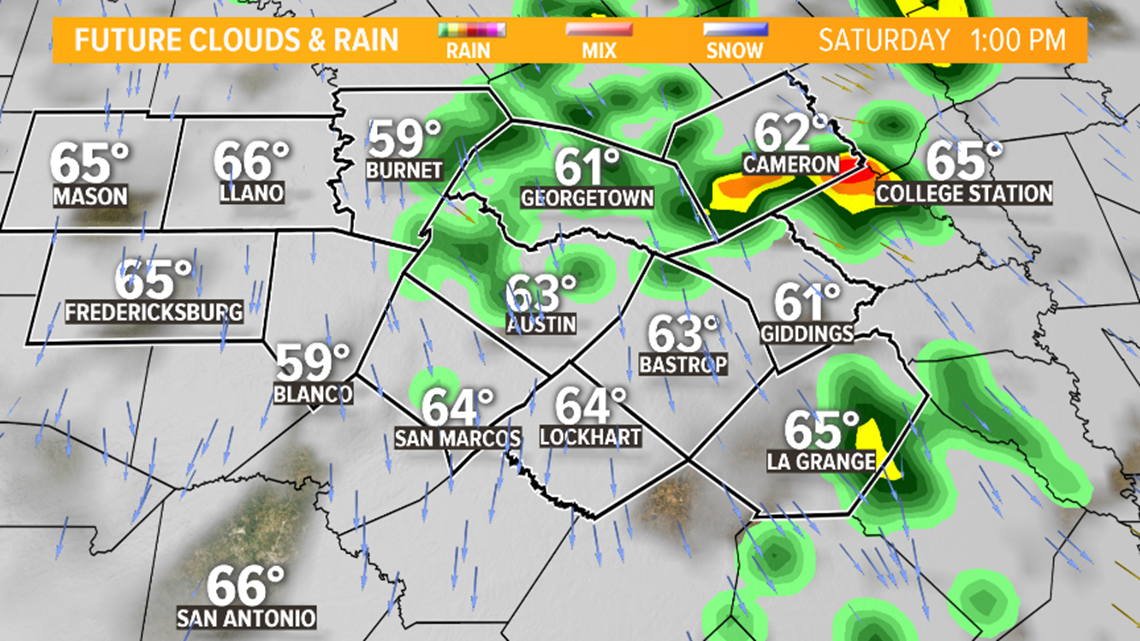 Partly to mostly cloudy skies in the afternoon and evening before a seasonable Sunday for Mother's Day with an isolated shower possible in the evening.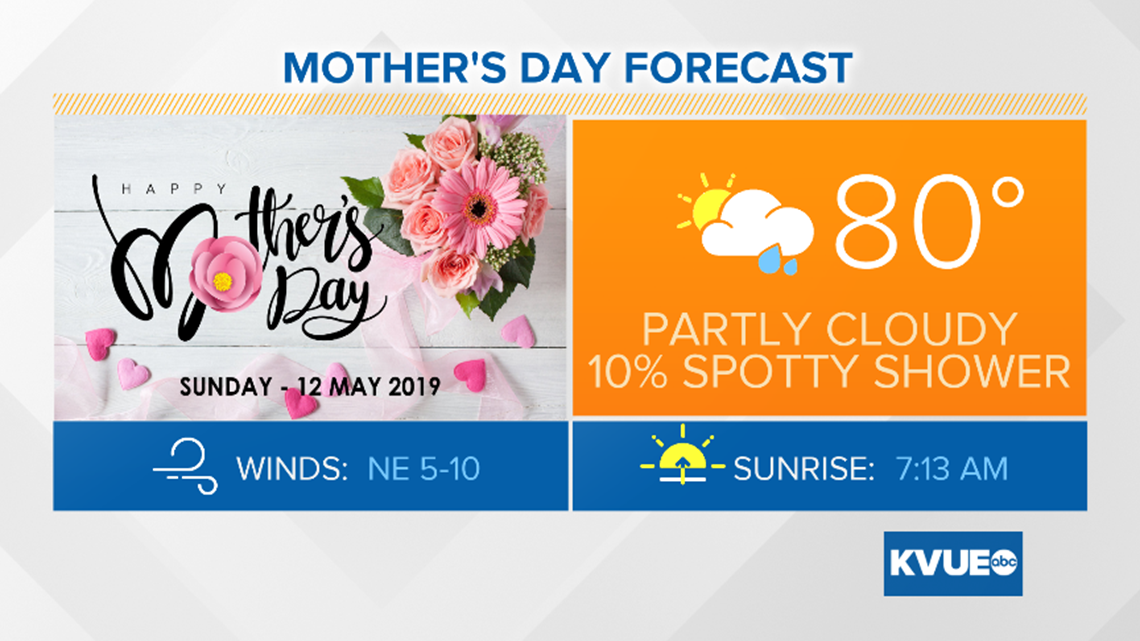 Due to saturated soil, additional flash flooding and river flooding will be possible through the next few weeks.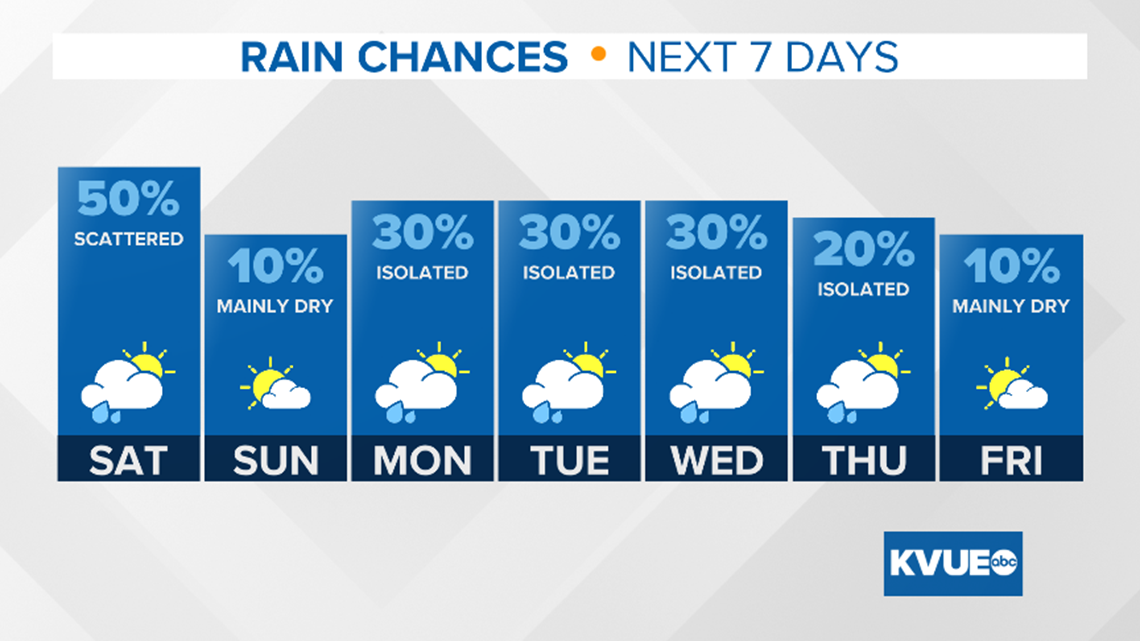 Be sure to stay out of flooded areas. You can find out which low water crossings are closed by clicking here.