AUSTIN, Texas — A man has been charged with first-degree murder in the death of a 22-year-old woman killed in an road rage incident in South Austin.
The Austin Police Department received a call around 8:40 p.m. on Friday, Jan. 6, reporting shots fired and a car crash in the 500 block of East Stassney Lane.
When officers and medics arrived at the scene, they found a crashed vehicle. According to an affidavit obtained by KVUE, officers determined that at the time of the crash, the vehicle was occupied by an adult driver and four children, ages 15, 14, 3 and 1.
Police located a woman in the crashed vehicle's driver's seat who was bleeding and appeared to be suffering from a gunshot wound. She was removed from the vehicle for treatment, but was pronounced dead at the scene at 8:50 p.m.
On Jan. 11, police identified the victim as 22-year-old Elizabeth Lopez. Police said they believed she was killed in a road rage incident, and they were looking for the driver of a light-colored sedan.
Lopez's family has started a GoFundMe to help cover funeral expenses.
According to the affidavit, police interviewed two of the minors who were inside the car at the time of the crash. They informed police that when Lopez reached the intersection of East Stassney Lane and South Interstate 35 southbound, the suspect vehicle approached Lopez's vehicle from the rear at a high rate of speed.
Both minors reported that Lopez briefly lost control of her vehicle and swerved into the suspect vehicle's lane. The witnesses said that in approximately the 700 block of East Stassney Lane, the suspect vehicle pulled up to the right side of Lopez's vehicle and the driver began shooting at Lopez's vehicle, striking her in the head. This caused Lopez's vehicle to leave the road and crash into an apartment complex fence.
According to the affidavit, information from one of Lopez's family members, an officer who responded to the scene of the incident and Crime Stoppers tips led police to suspect 21-year-old Manolo Gonzalez in connection with Lopez's death.
Police learned that Gonzalez had two active warrants for his arrest: one for second-degree felony burglary of a habitation in Bastrop County and one for misdemeanor bond forfeiture in Travis County.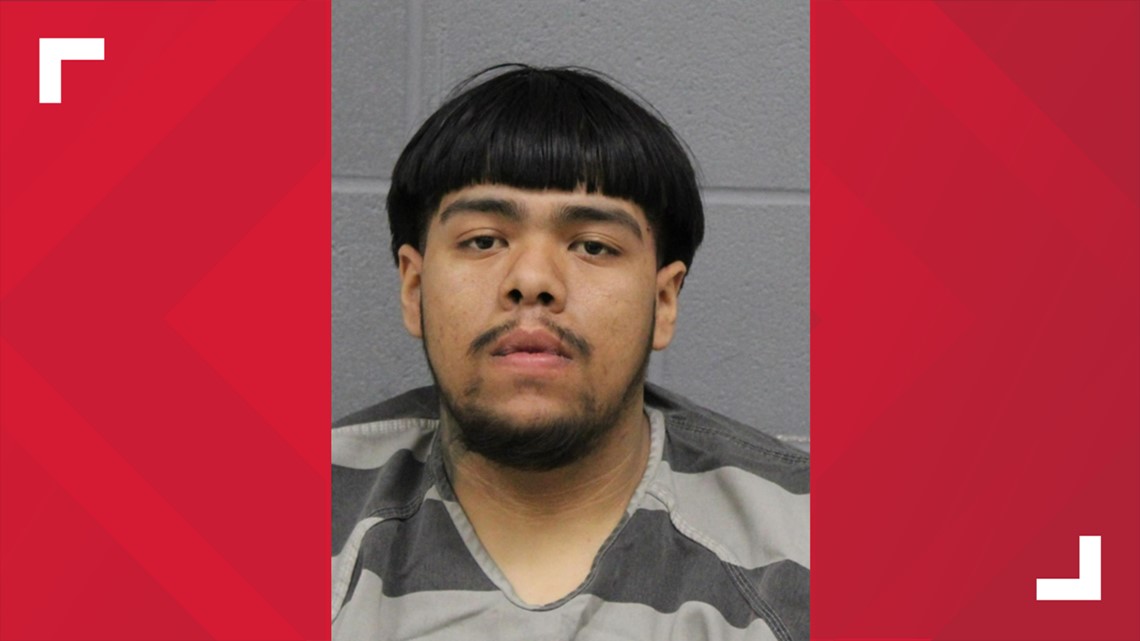 On Jan. 23, Gonzales was located by the Lone Star Fugitive Task Force at a Kyle hospital where he was being treated for an unrelated collision. He was placed under arrest for his warrants and transported to the APD Homicide Office for questioning, according to the affidavit.
During questioning, Gonzalez admitted to shooting at Lopez's vehicle during a road rage incident, the affidavit states.
Gonzales first encountered Lopez's vehicle as he was driving west on East Stassney Lane at Palo Blanco. He said that Lopez's vehicle cut him off several times and wouldn't let him pass. He also said that due to the dark tint, he couldn't see inside the vehicle and he feared for his life.
Police used Google Maps to determine that Gonzalez had multiple opportunities to turn away from the vehicle in front of him, but he continued to follow it for more than a mile.
Upon reaching the 700 block of East Stassney Lane, Gonzales admitted to firing at Lopez's vehicle multiple times, resulting in her death. During the interview, Gonzalez also provided additional details that were corroborated by evidence found at the scene, according to the affidavit.
Gonzales was booked into the Travis County Jail on the charge of first-degree murder. His bond was set at $1 million.
This case is being investigated as Austin's second homicide of 2023.