AUSTIN, Texas — Quinn Smith is an Austinite and jewelry-designing mom with a PhD that she's never used.
Instead, her time and effort are put into her craft and giving back.
She heard about the crisis of human-trafficking in 2012 and decided to start Remnant Studios, a 501(c)(3) nonprofit through which she creates and sells beautiful handmade porcelain jewelry. She donates the profits to anti-trafficking organizations.
The Refuge for DMST developed and operates The Refuge Ranch, a long-term, residential, therapeutic community for girls – minors through age 19 – who have been rescued out of sex trafficking.
Global Child Advocates works alongside government agencies, child welfare departments and local partners to prevent family separation to protect victims of abuse, trafficking and orphanhood through short-term emergency care and long-term family-based care. They also have a vocational program for teenagers and moms that are vulnerable to trafficking to help them build a skill. You can buy their jewelry on Etsy.
A21 is a nonprofit organization where the mission is to abolish slavery everywhere, forever.
PHOTOS: Remnant Studios in Austin sells jewelry that sets people free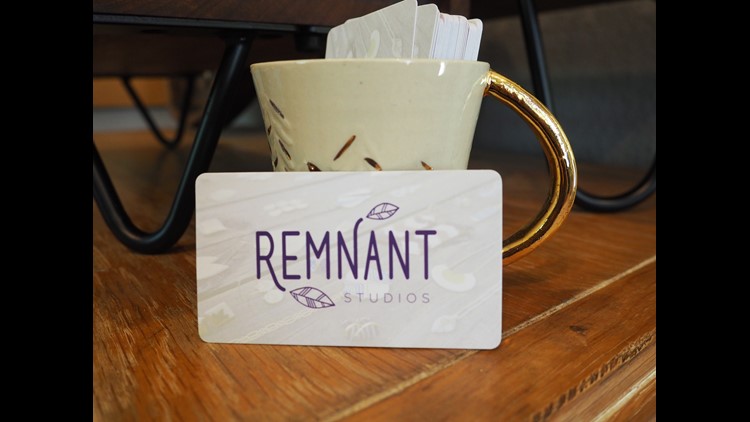 The University of Texas published statistics in 2017 stating that there were almost 79,000 child victims of human slavery in Texas alone. There were 40.3 million people in modern slavery across the globe in 2016.
"I felt like it was just taking the remnants of my life and still using them kind-of for good, to touch the world in a positive way," Quinn said.