"Pig! You want an Oreo? Yeah you do!"
Spend just a few minutes with Dr. Will McCauley and Dr. Doolittle may come to mind.
"I had every kind of pet you could imagine as a kid," he said. "I had a pet skunk and ducks and snakes and a flying squirrel."
His potbellied pig, mixed-breed dog and tabby cat nowhere-to-be-found are proof he is an animal person.
"My pets are my children," he said. "I ascribe a lot of it to what I would have left behind."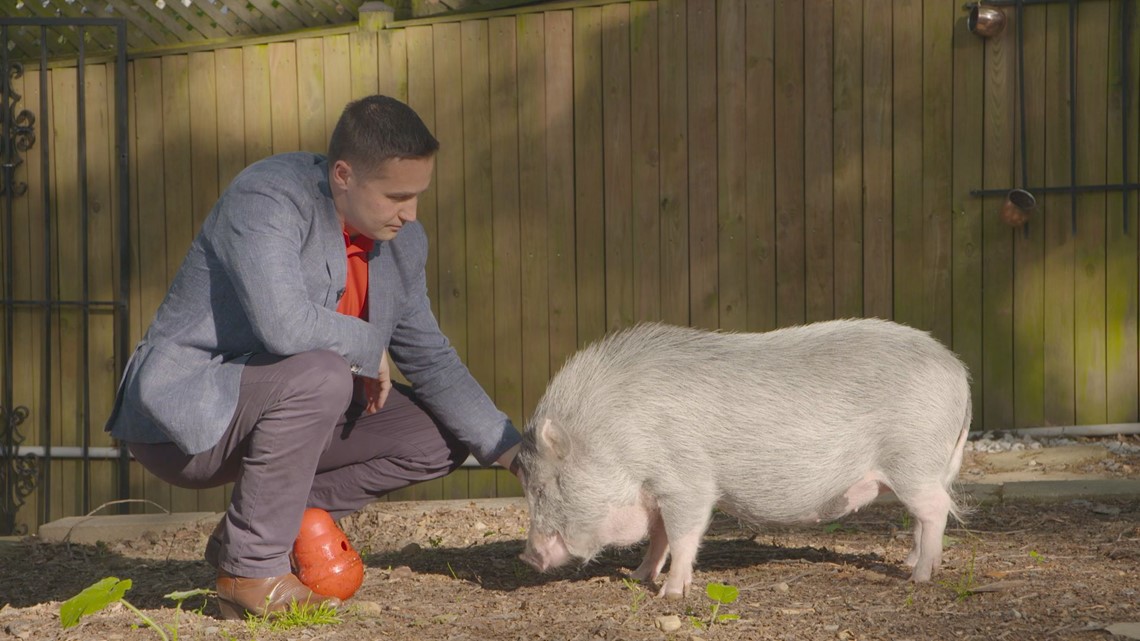 Filled with joy watching them, he admits this isn't the life he saw for himself.
In the depths of his darkness, it was difficult to see anything at all.
"I held it in for so long that it just started to eat away at me," he said. "I had such tunnel vision, I thought this is all that there's going to be."
As a teen, McCauley worked for a vet and hoped to turn compassion into a career. He knew he wanted to be a vet so he went to Texas A&M and studied animal science.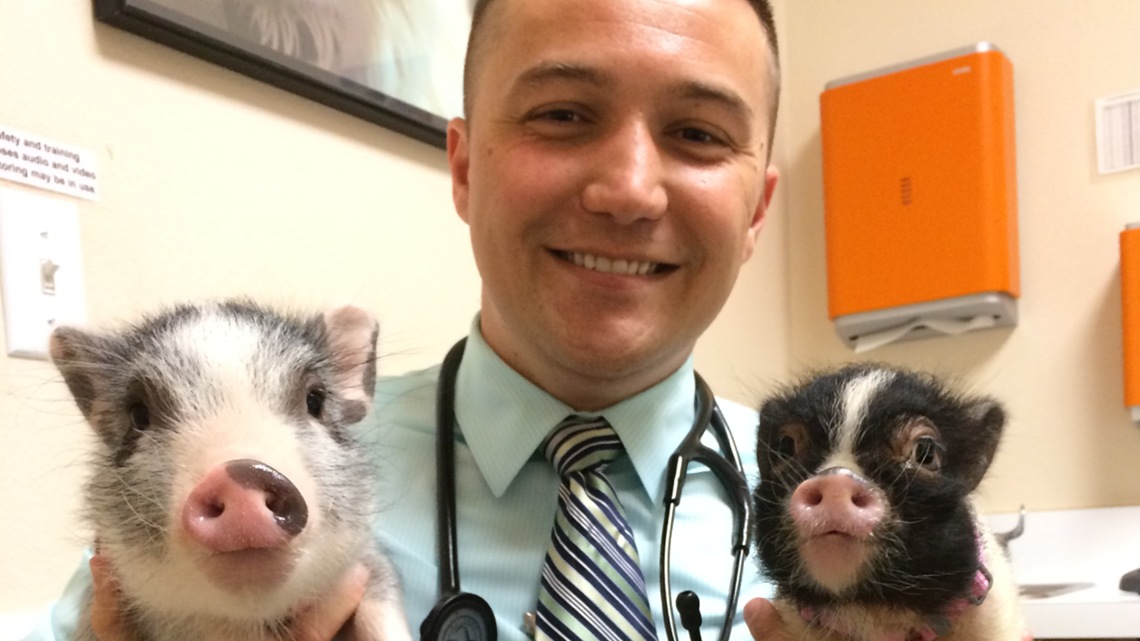 He planned to run his own practice, until life and death in the clinic sent him sliding into depression.
"Some of the worst times were when you had the best owner and the best patient," he said. "You do everything right and the owner is on board and you do the whole procedure, and everything goes great, and the patient still dies."
His heartache became insurmountable.
"I just couldn't shake this crushing feeling in my chest," he said.
McCauley sought relief in the barrel of his gun.
"I just went up to the bedroom and got my pistol and had the bullet in the gun and the gun to my head and the finger on the trigger," he said. "I don't know why I didn't do it. Maybe I was scared. Maybe I had hope."
To those outside the profession, McCauley's story may sound shocking.
Studies show it is a shared experience.
A recent CDC report showed veterinarian suicide rates are at least two times higher than the rest of the population. Female veterinarians are about three and a half times as likely to die by suicide compared with the national average. Researchers found from 1979 through 2015, 398 veterinarians took their own lives.
Dr. Keith de la Cruz was one of them.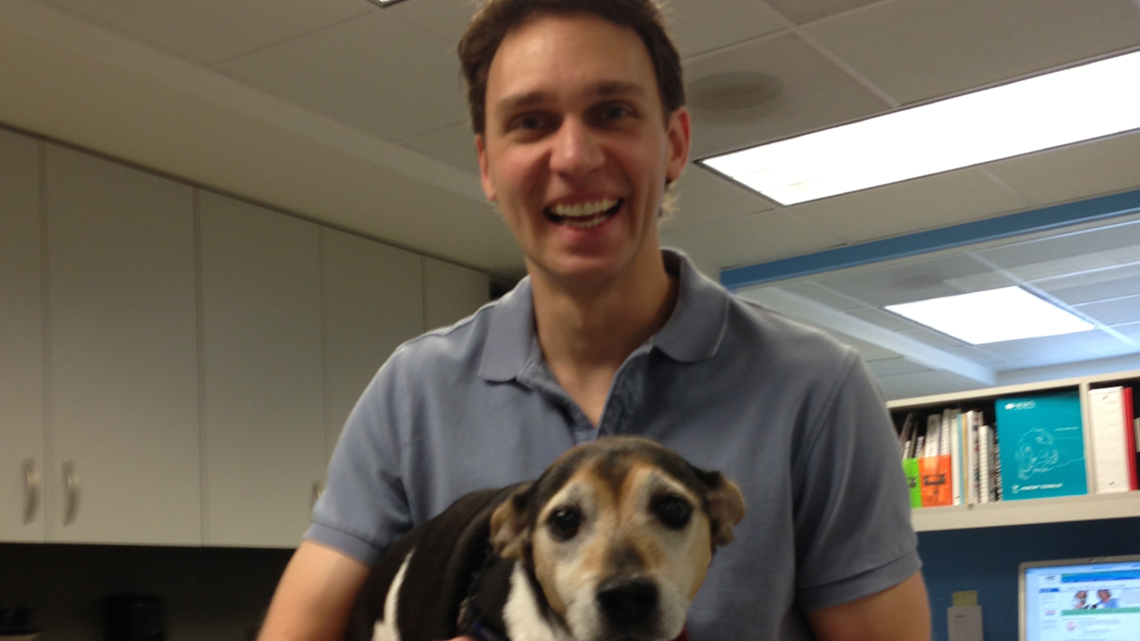 "Everything has been different since then," said his colleague, Dr. Chris Miller of AtlasVet in D.C.
Miller and de la Cruz met more than 10 years ago. De la Cruz was first Miller's mentor, then a close friend, and eventually his colleague.
"We talk about him all the time," Dr. Miller said. "He had a great laugh. He was always laughing, always telling jokes."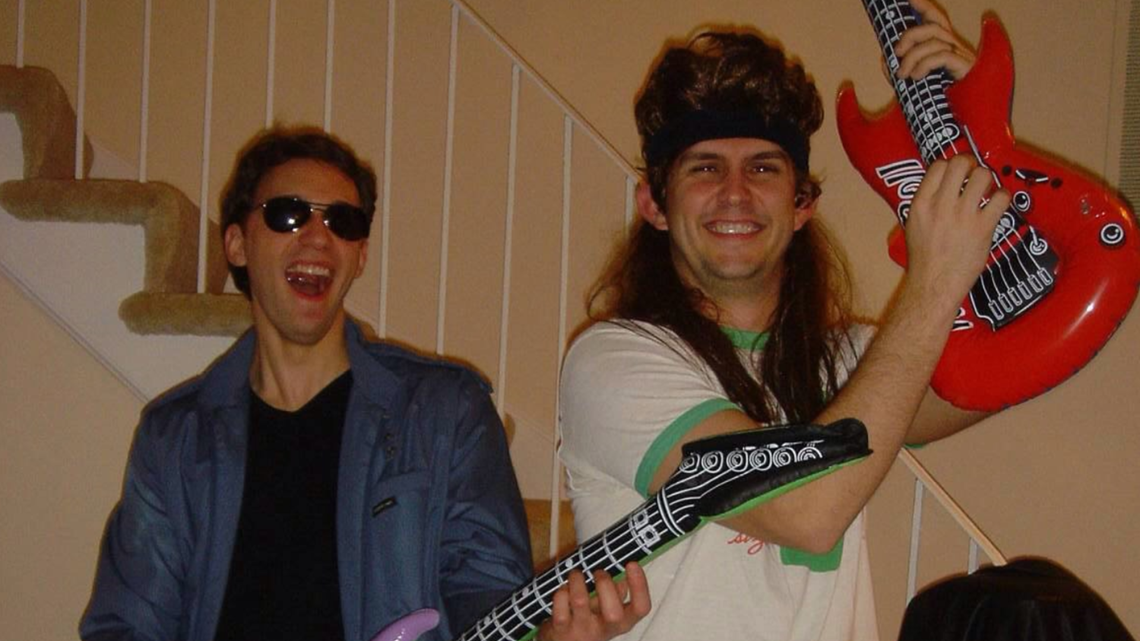 Even in a crowded backroom, Miller can feel the space left behind.
"I miss him," he said. "The most difficult thing is that everyone who knew him felt like they missed something. Like if we could go back we could change things."
De la Cruz's family insists his work was his passion, and not the reason for his death.
As Miller manages his growing staff, he is most afraid of the pain he can't see.
"I think the frustrating thing about this problem is that we're not positive how to stop it," he said. "We're not exactly sure the major factor that's causing it."
Suicide is always personal and often indecipherable. CDC researchers listed several possible explanations, including long work hours, poor work-life balance, the responsibility of delivering bad news, and little senior support.
The report also noted veterinary medical schools seek out perfectionists - a personality type susceptible to anxiety and depression.
Miller also pointed out veterinarians are often struggling with financial imbalance.
"Getting into school is just as difficult as human medical school," he said. "The cost is the same or more. The difference is veterinarians don't make nearly as much money."
According to the American Veterinary Medical Association, student loan debt in 2016 averaged around $143,000 and all-in costs for veterinary school can run more than $400,000. Those numbers dwarf the starting salaries of around $56,000 and average salary of around $105,000, according to federal data.
The math is dizzying enough.
Add owners who can't be pleased and death on a daily basis, too many veterinarians say they are depressed or considering suicide.
"It's safe to say on a day-to-day basis you're going to see a pet pass away, Miller said, sadly. "We're around death all the time."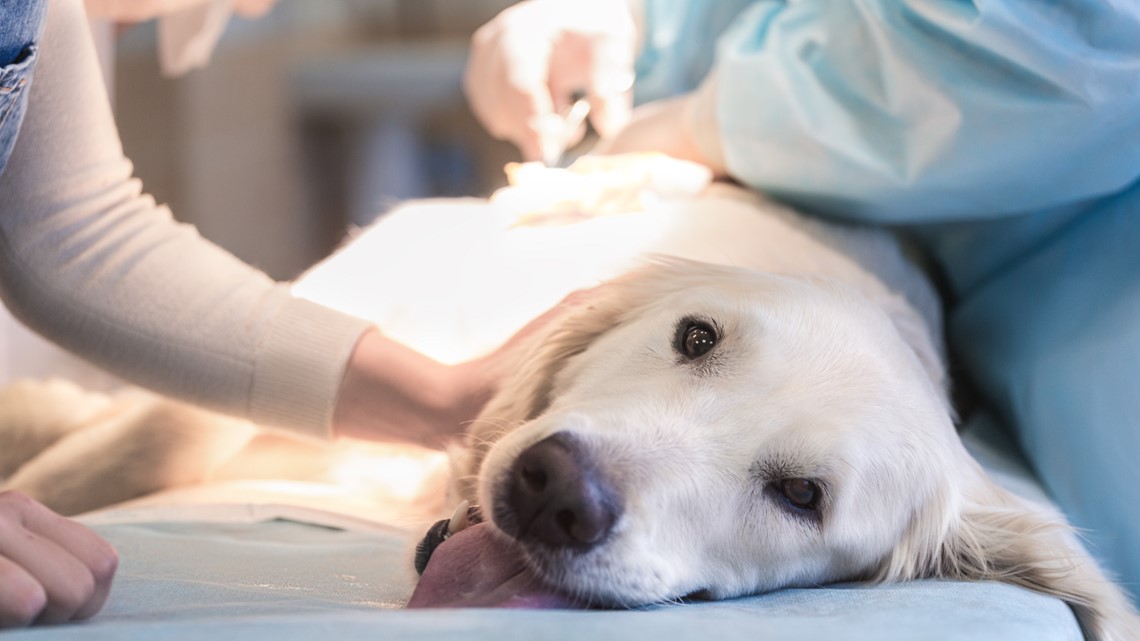 But Miller hopes the veterinary community will start to discuss mental health more often and take it seriously.
"We know this is an epidemic affecting this country and it can happen to the seemingly happiest of people," he said. "The time to whisper about it behind closed doors is over. We need to talk about it out in the open."
McCauley hopes that by talking about it, he is helping raise awareness.
"It's not something that I'm proud of, but it's not something that I hide," Dr. McCauley said. "If one person hears my story and says 'You know what? Not today,' and they're able to change their life up, that's a difference I want to make."
If you or someone you know is considering suicide, please call the Suicide Prevention Hotline: 1-800-273-8255.
Learn more about how the American Veterinary Medical Association is combating veterinarian suicide rates here.