A cold front moved in Thursday evening, bringing thunderstorms, hail and gusty winds.
The heaviest rainfall reported on Thursday was in parts of Travis and Hays counties. Here's a look at the rainfall reported in Austin: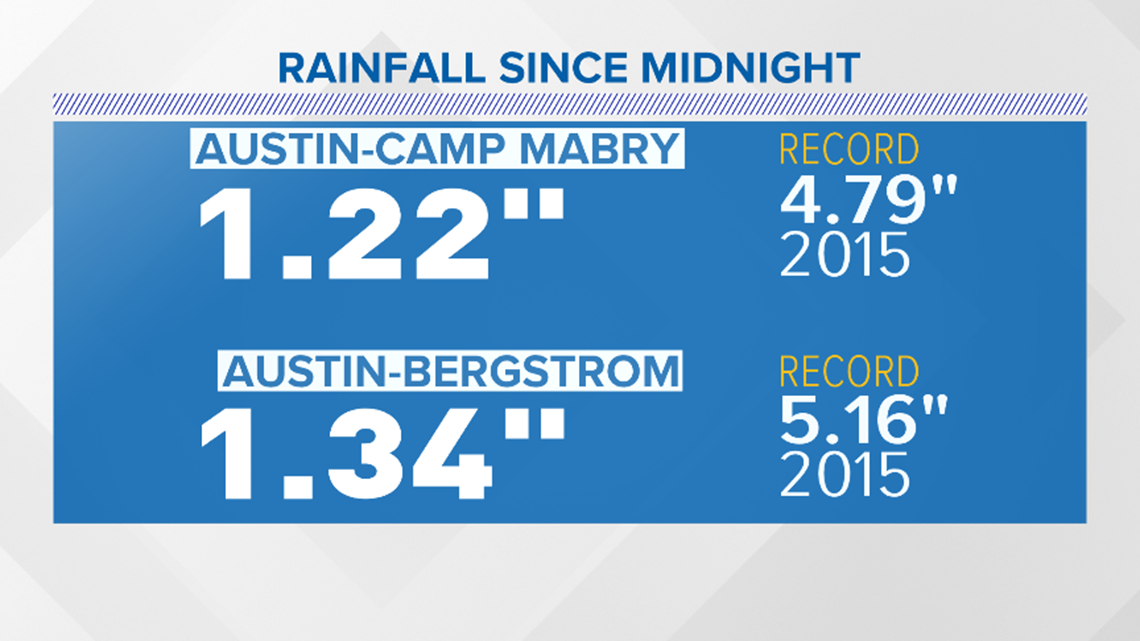 Six inches of rainfall were reported near Mountain City in Hays County. Nearly 5.5 inches of rainfall were recorded near Congress Avenue and East Stassney Lane in South Austin. Other parts of South Austin reported more than 3 inches of rainfall.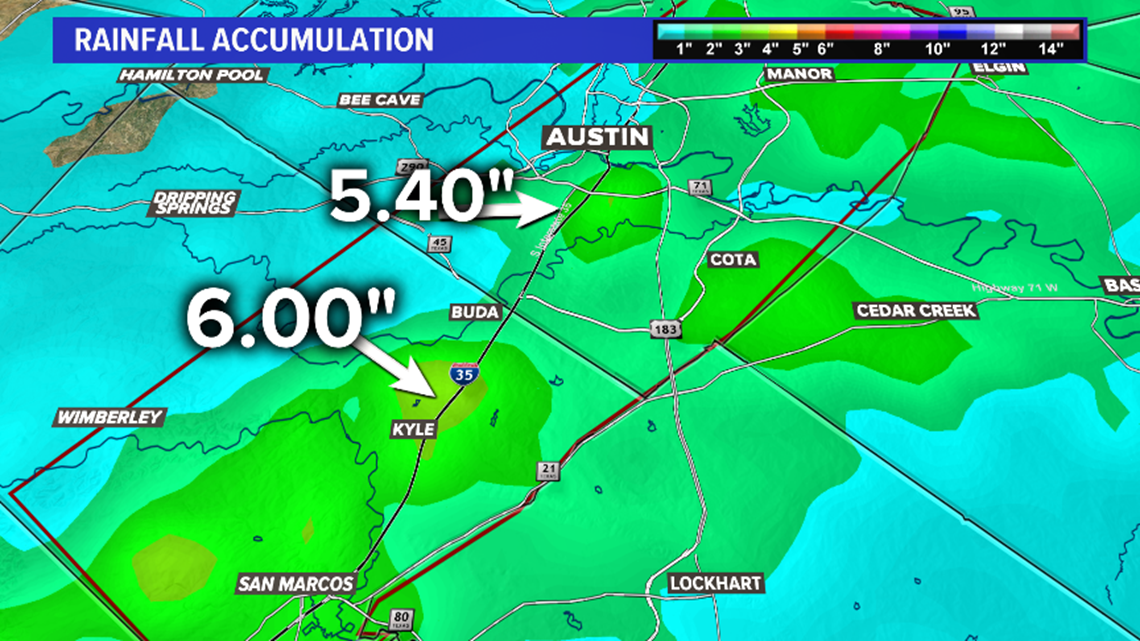 Lighter amounts were reported west of Austin.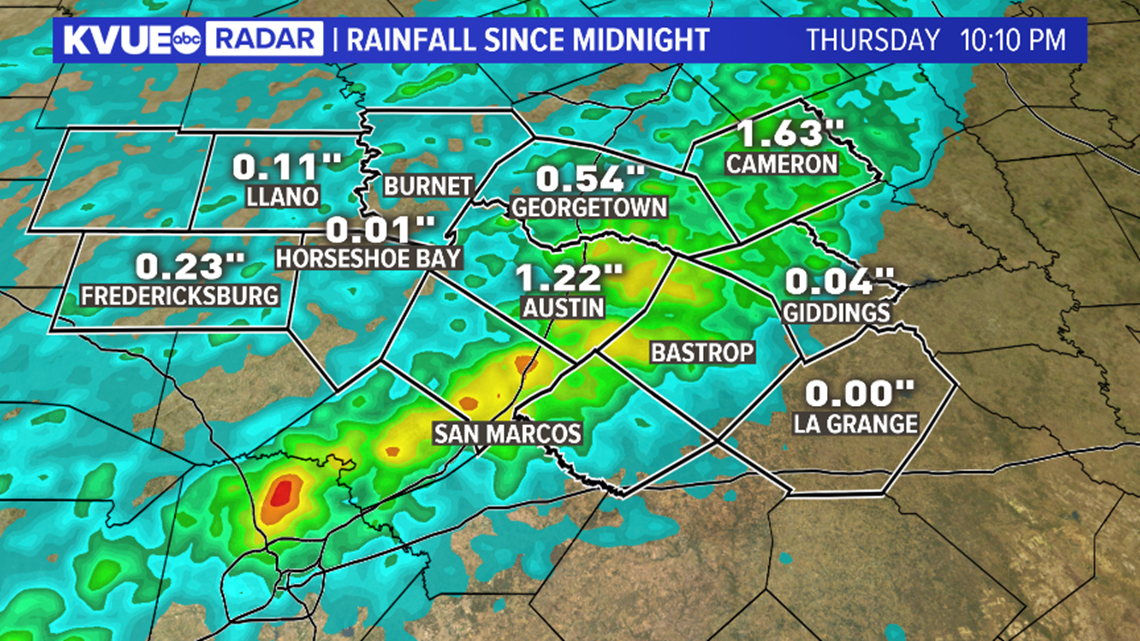 Rainfall will continue to slowly drift east of the area overnight, but no additional severe or flash flood warnings are expected. A flash flood warning for eastern Hays and Travis counties was in effect through 1:45 a.m.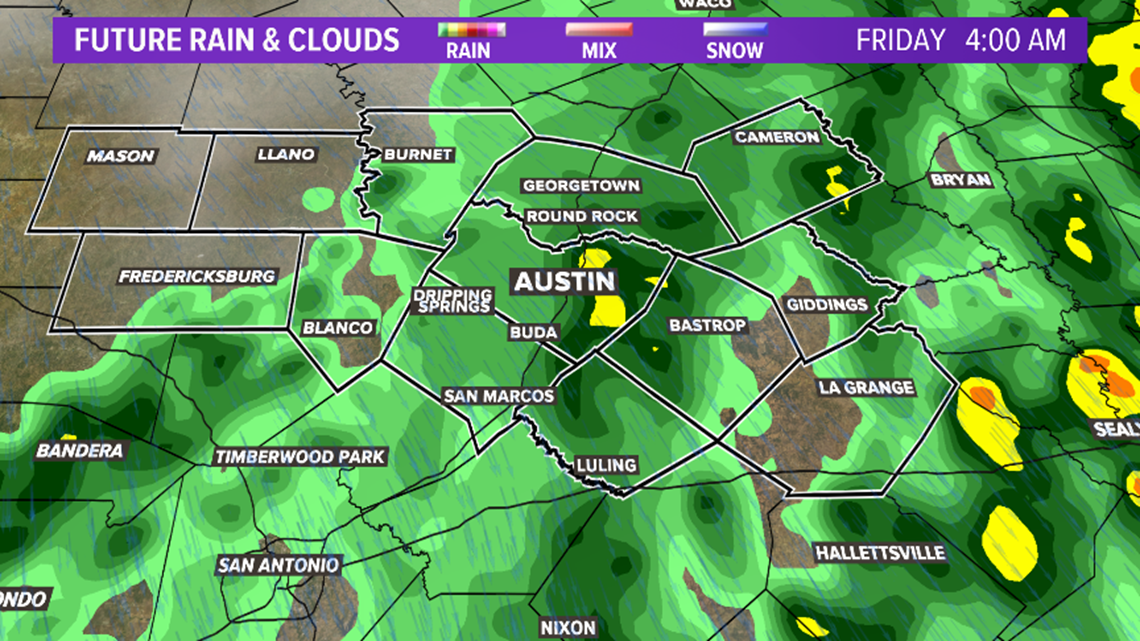 Along with temperatures dropping to the 40s area-wide by Friday morning, expect a strong north wind gusting to 40 mph to 45 mph. High winds will stay with us through the day on Friday.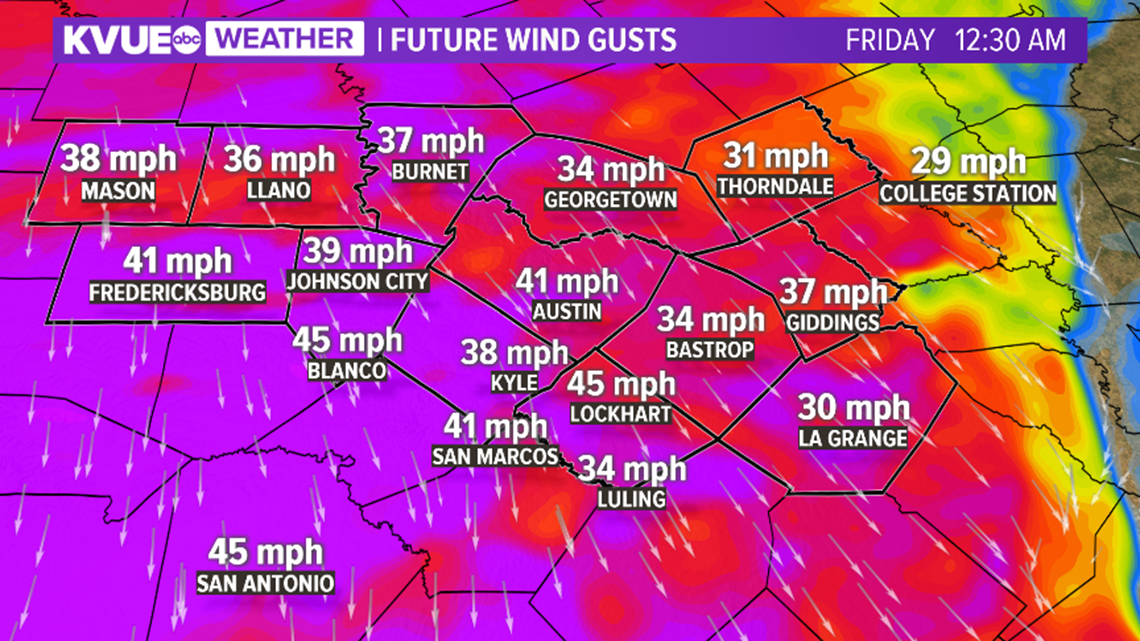 Lingering light showers are expected through Friday morning's drive, with windy conditions and temperatures in the 40s. Temperatures will be in the 50s for much of Friday afternoon.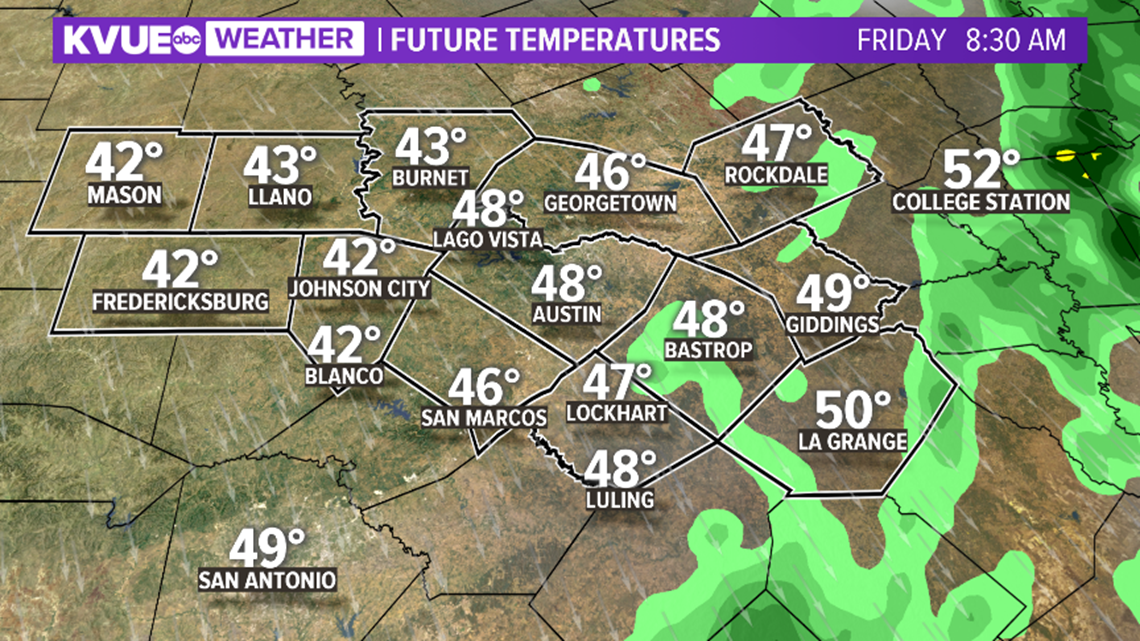 Lows on Saturday morning will likely be in the 40s area-wide and highs near 70 degrees in the afternoon. We'll be back in the 40s Saturday night and a few degrees warmer by Sunday afternoon.
This rides along with the Climate Prediction Center's eight- to 14-day outlook of temperature conditions. The average high temperature for this time of the year is 80 degrees while the average low is 59 degrees.