SAN ANTONIO — A large crowd inside and outside Cowboys Dance Hall numbering in the thousands prompted a response from San Antonio police and fire departments Saturday night.
Around 10:11 p.m., the San Antonio Police Department was dispatched to the venue for a possible ordinance violation, according to the police report.
The initial complaint was for the location being over capacity due to overselling tickets for a performance by Grupo Firme.
SAPD said officers arrived on scene and saw a large crowd outside the venue in line. Off-duty police officers from other agencies, who had been hired to work security for the venue, said several thousand people were on site at the dance hall.
Cowboys Dance Hall issued information about refunds on Facebook, saying in a post:
Tickets purchased at Ticketon and you weren't able to attend, you will need to email them back the same way you got the ticket confirmation and request your immediate refund.
If you purchased a Gold VIP or Silver VIP Table and were not able to attend the concert, please contact Apex at: support@apexticketing.com
If you bought tickets at Cavenders, La Pearla, Del Pacifico, or Discoteca Mi Pueblito:
Please go to La Perla at 5515 Blanco Rd., Castle Hills, TX today between 3pm-10pm to get your refund. Must have physical ticket to get cash.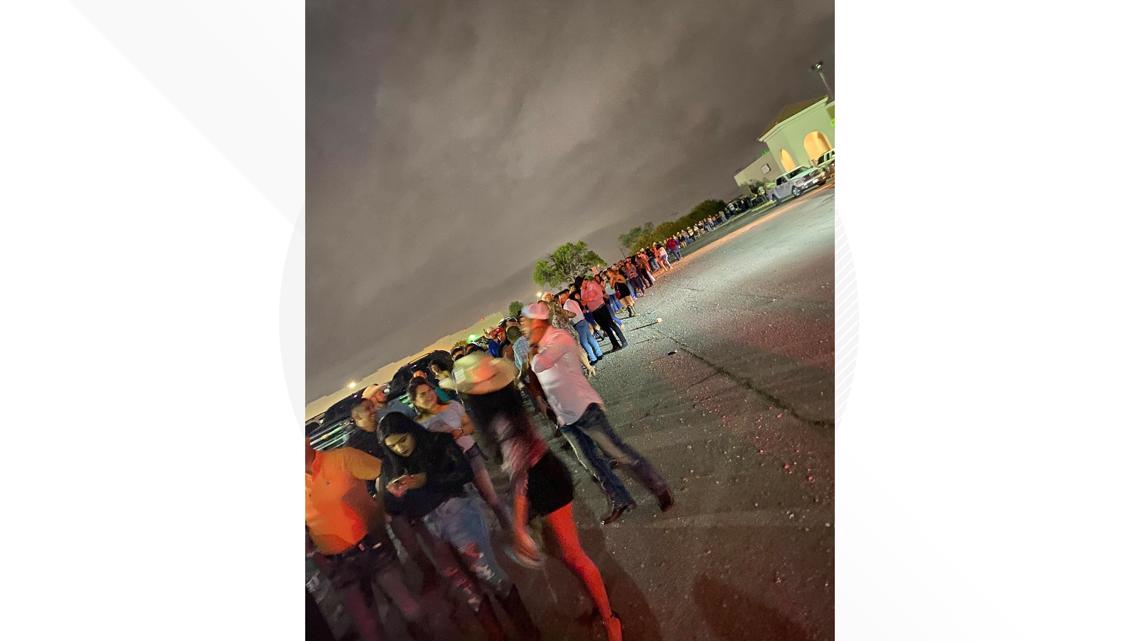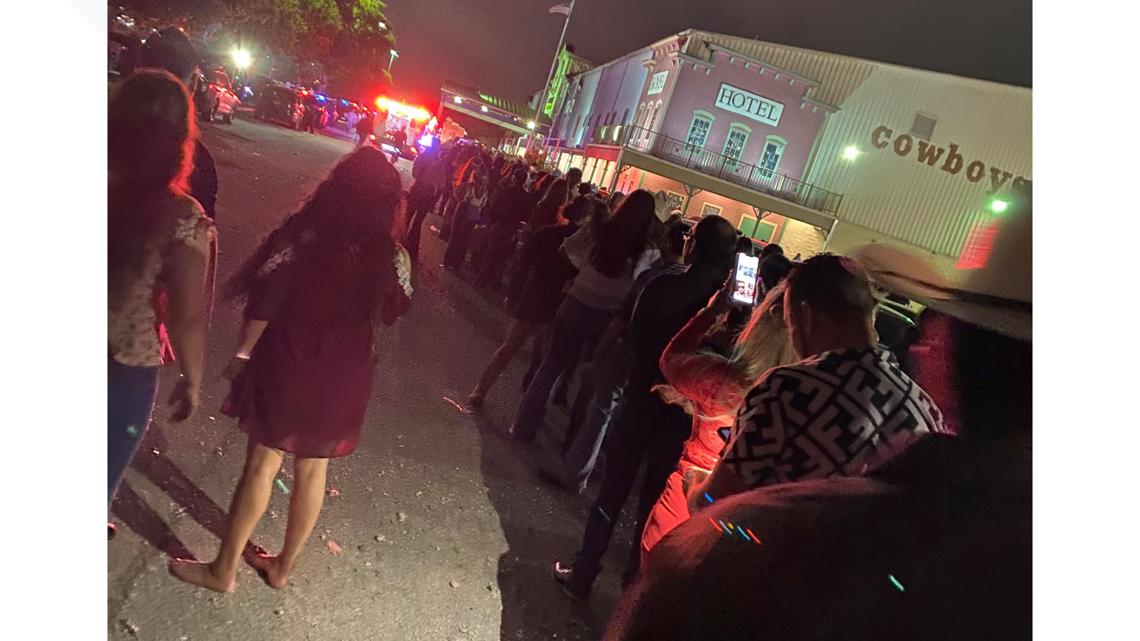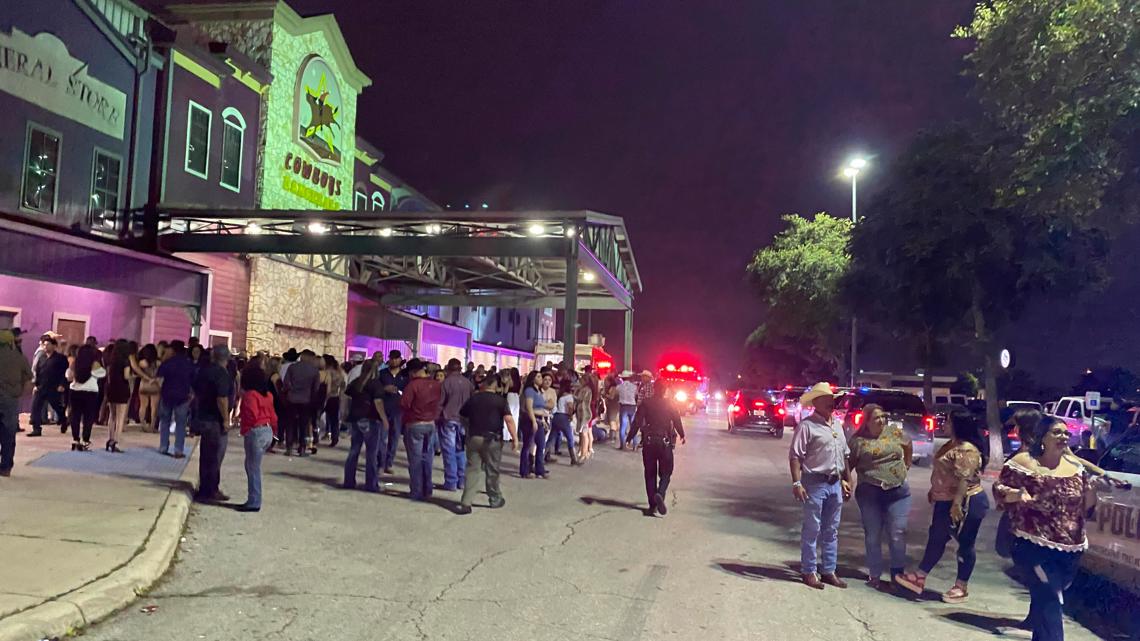 On Tuesday, the SAFD Fire Marshal's office issued this statement:
"SAFD units responded to a report of overcrowding on Saturday evening at Cowboys Dancehall during an event being held at the location. The battalion chief that responded found a large crowd in front of the facility, and made contact with management. When the battalion chief noted what appeared to be over capacity numbers inside the facility he worked with management to ensure that numbers were returned to a safe operating capacity. The battalion chief also instructed management that no additional people were to be allowed inside. Because of the venues quick compliance, no citation was issued at that time. Going forward the SAFD Fire Marshal's office will work closely with Cowboys management in an effort to ensure there will not be another similar issue with any future large events they may have scheduled."
One person who was waiting outside the venue said they had traveled to San Antonio with pre-purchased tickets, but was told they couldn't go inside due to the occupancy limits.
Once officers informed the people outside the dance hall that they would not be allowed inside, fights broke out in the crowds, causing more officers to be dispatched, police said.
San Antonio Fire Department personnel joined SAPD in helping to control the scene.
The concert ended early at about 12:15 a.m. Police and fire personnel remained on scene until the majority of the crowd from both inside and outside the dance hall had cleared.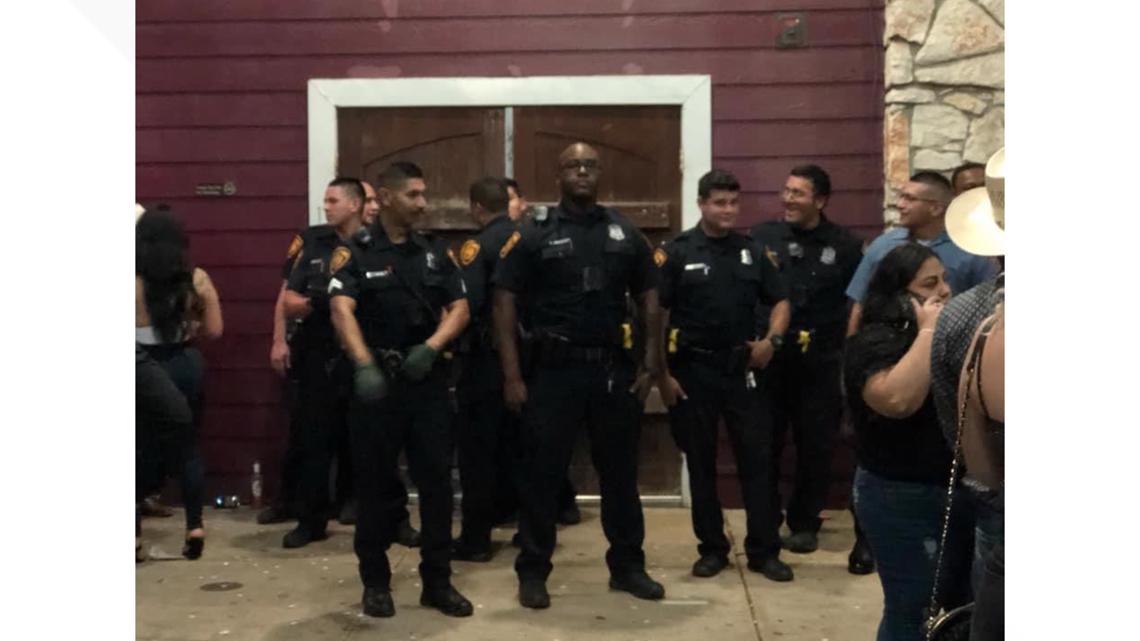 One person was arrested for public intoxication during the incident, and at least one injured person was transported to the hospital.
Building capacity ordinances are in place to protect occupants from being trapped in a crush of people due to crowding. These ordinances are not connected to COVID-19 protocols that had limited gatherings over much of 2020 into this year until they were discontinued.
Eyewitness Claudia Orta said that she had waited in line for over three hours with her husband, and then discovered that someone had broken into their truck and stolen valuables.
She said as soon as the door closed, people got angry.
"It kind of looked like they were going to start rioting at that point," she said. "It was pretty scary. There were people yelling at SAPD. SAPD was trying to calm everyone down."
Orta who paid $200 for the tickets wants a refund.
"I feel like it is unfair," she said. And very unprofessional of them. "Hopefully, they can go ahead and give us our money back for the tickets we did purchase," she said. They should have known we sold this amount of tickets, but we can only fit this amount of people." They should have done something about it, before it got this way."
Cowboys released a statement Sunday afternoon on their Facebook page, apologizing and offering refunds.
"We sincerely apologize to those customers who were not allowed in last night," they said. "The concert was brought to us from a third party promoter and therefore we did not have access to the ticketing. We are currently investigating how the show became oversold. Please go to https://www.ticketon.com for refunds, we will assist in anyway we can. We were assured that refunds will be given. Once again we are deeply sorry. Thank you."