AUSTIN, Texas — After a rainy Thanksgiving, we're still not done with this wet weather pattern just yet. A slow-moving upper level low will continue to drift across Texas, bringing us more rain for Black Friday through Saturday morning.
The most widespread rain moves in for Friday night, and this includes some pockets of storms and heavy rain.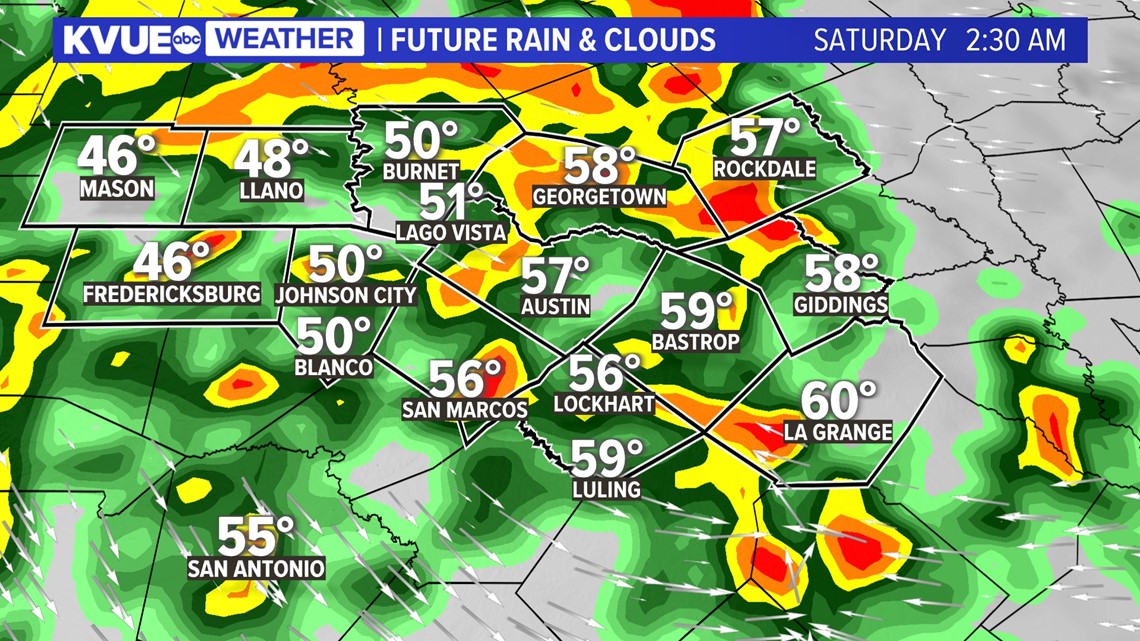 The severe weather threat is low, but there could be some localized flooding in a few spots from the eastern Hill Country through the Coastal Plains.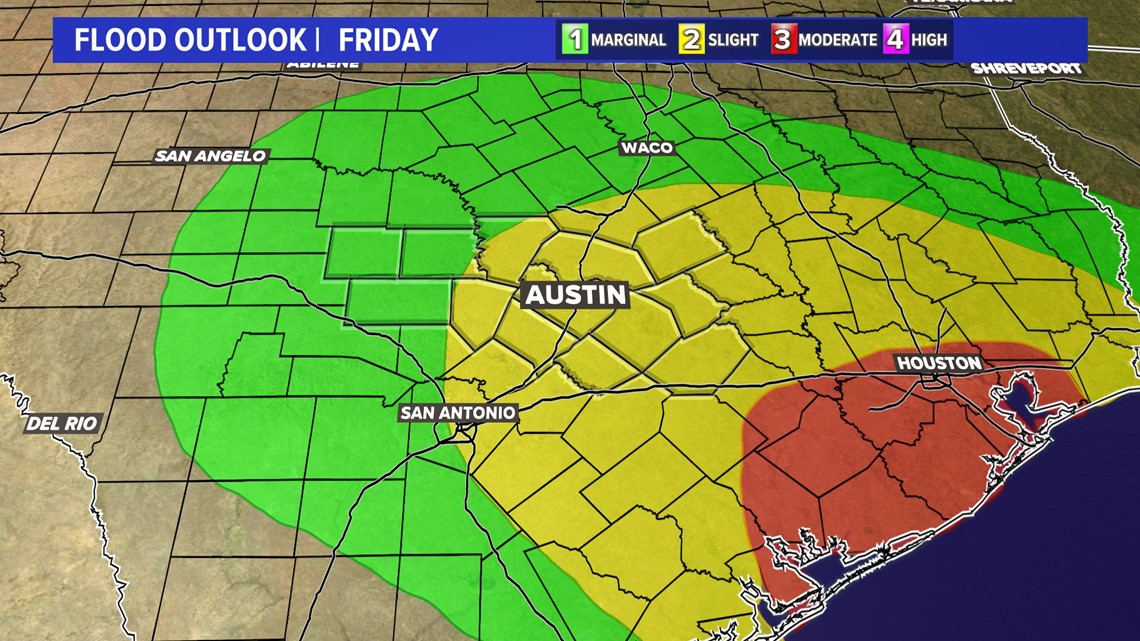 An additional 1 to 3 inches of rain is on the way for parts of Central Texas.
The rain moves out by late morning on Saturday, and then much nicer weather moves in for the rest of the weekend.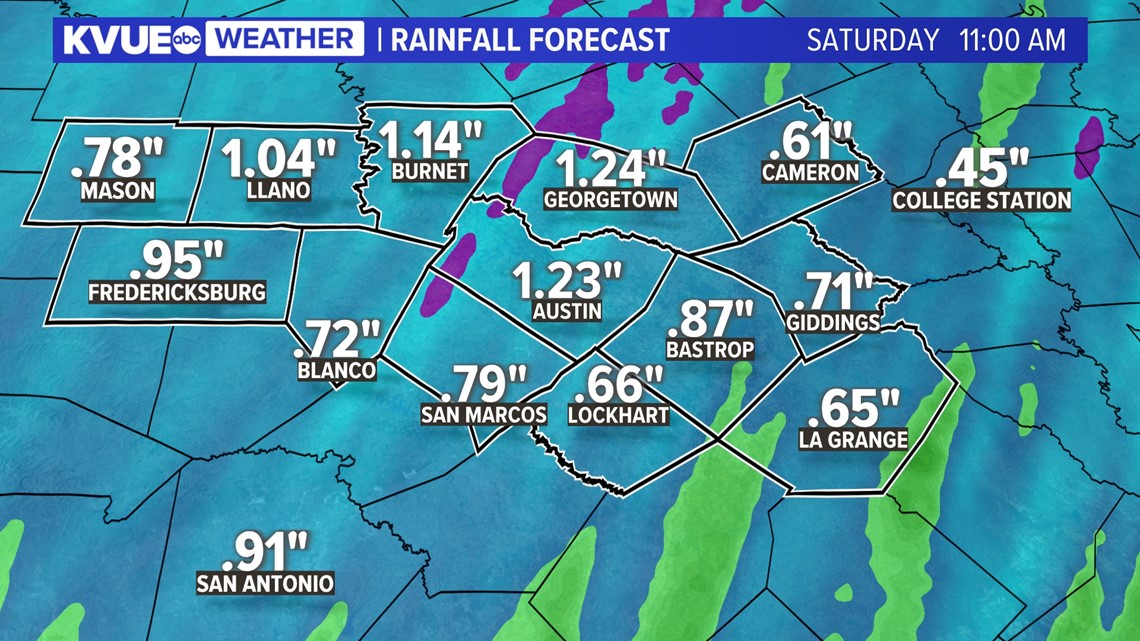 The KVUE Storm Team will continue to closely monitor this developing forecast.
In the meantime, here is a look at your extended forecast: