AUSTIN — With strong Northwest winds in place, Austin's first big hit of cedar fever is here. Thursday's allergy count was the first time cedar has been high this season.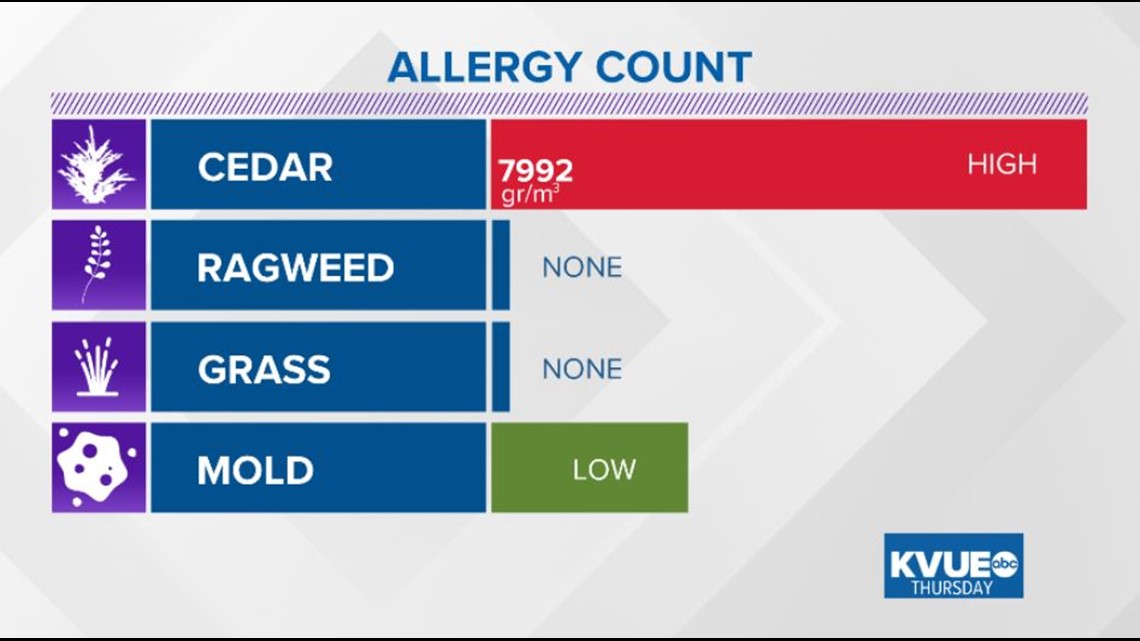 According to Chief Meteorologist Albert Ramon, this is the highest cedar pollen has been this early in December since he started working with KVUE 10 years ago.
Friday's count is not looking any better. Any cedar pollen count over 500 gr/m3 is considered high.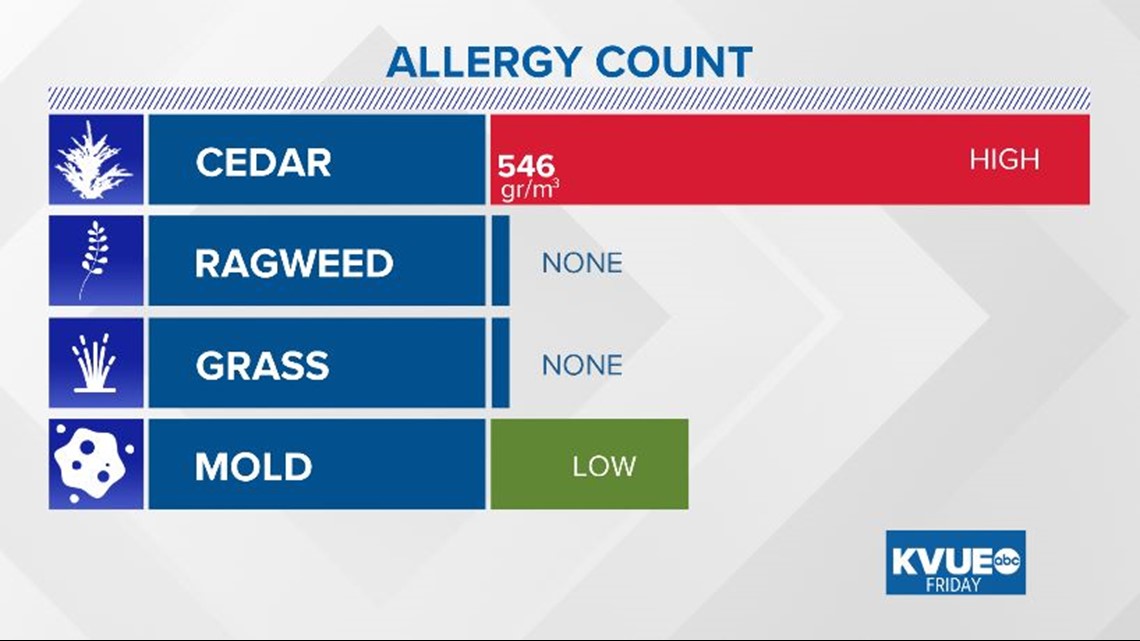 If you're hopeful we will get a break from this cedar pollen for the weekend, you're out of luck. The forecast for cedar pollen remains high Saturday and possibly still elevated through Sunday.