GEORGETOWN — David Valdez knows photography can open the door to a world of memories.
With a snap of a button, Valdez fills his camera with events that matter most to him. One could could say Valdez's life revolves around his camera.
In fact, he's had the opportunity to meet some very important people because of photography. One person Valdez met was Former First Lady Barbara Bush.
Valdez served as a White House Photographer in the early 80's and 90's. His work shows some of the most precious moments Barbara Bush had with her family.
PHOTOS: Former White House photographer David Valdez shares Barbara Bush memories
PHOTOS: Former White House photographer David Valdez shares Barbara Bush memories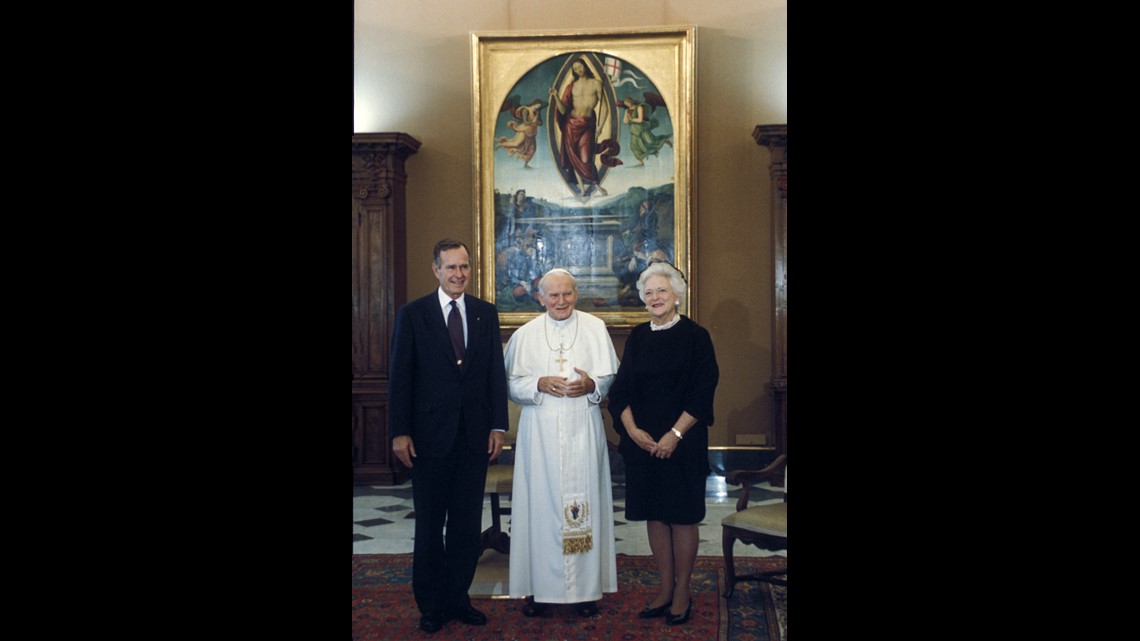 "For me, a guy born in Alice, Texas, it's a very special thing. That job dramatically changed my life for the better," Valdez said.
Valdez said Mrs. Bush was all about family, but she could be stern.
He told KVUE about a time he thought his job at the White House was going to be brief.
"Some other photographer took this photo of her and she hated it and she literally went out of her way to show me the photo and she said 'see this photo? If you ever take a photo of me like this you're fired.'," Valdez said.
David kept his job, however, and continued to collect memorabilia for his home in Georgetown.
His house is filled with all sorts of items from the White House -- including Christmas Cards from Barbara Bush and her family.
"This one in 1989, she signed it to Dave and Sarah with admiration and affection," Valdez said.
And that's how he wants to remember her. As Valdez makes his way to Houston for the funeral, he is left with some lasting memories from a woman he said was more than a boss: she was a friend.
"Mrs. Bush would always say it doesn't really matter the successes you have in life. The biggest success is your family. If you can have a good solid family, nothing else really matters," Valdez said.
Valdez told KVUE out of respect for the family, he will not take any photos during the funeral.