AUSTIN, Texas — Nurses at Ascension Seton have voted to initiate a strike, as they continue their fight for safer conditions and more transparency from the hospital system.
The vote was made official on Thursday evening, and it will begin with a 1-day strike that nurses will decide on in the near future.
Workers say since the pandemic, the hospital system operates below the standard it should – and it's affecting patient care.
The KVUE Defenders have been working for months to get answers, and these nurses tell us their momentum has not stopped.
What steps have nurses taken so far?
"We've made efforts to communicate with the executives in the admin office and at the bargaining table at each session. We've had multiple events in the community to bring attention to these issues," said Lindsay Spinney, an RN in the neonatal ICU at Ascension Seton.
Spinney said these efforts have gone unrecognized.
She, along with some 900 other nurses at Ascension Seton Medical Center, are part of the National Nurses United organization, a union fighting for safe staffing and practices at Ascension Seton's main campus.
"When they decide to not stock supplies appropriately, when we are having to reuse things that we shouldn't be reusing things, it creates, you know, problems for the nurses and the patients on a regular basis," Spinney said.
In January, union nurses held a vigil outside of Ascension Seton's offices in the Mueller neighborhood.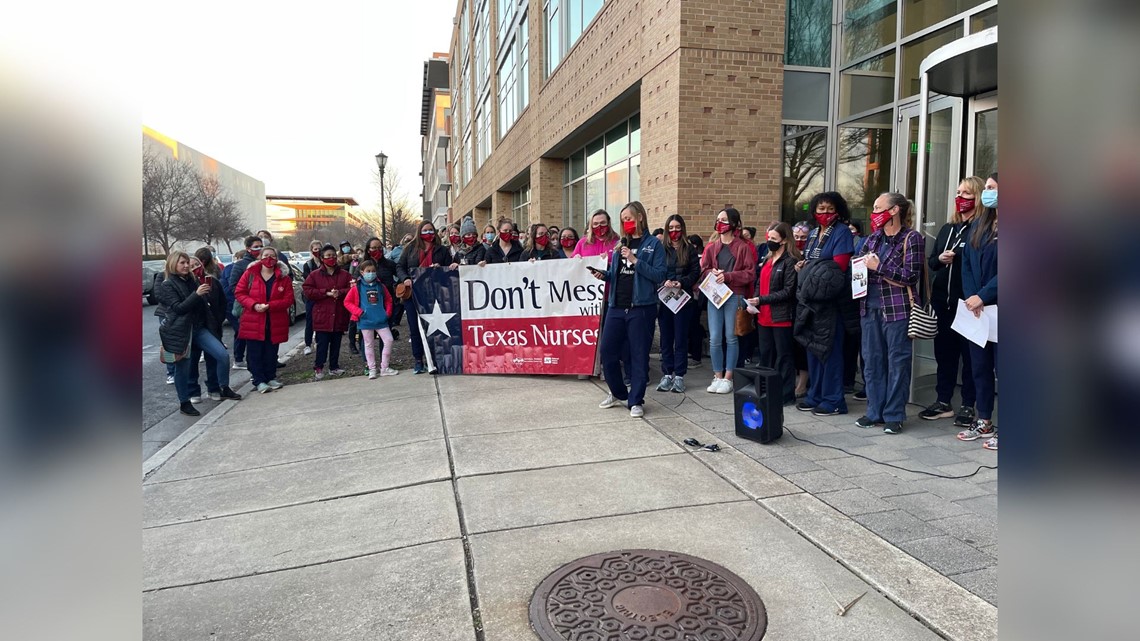 "We're having really high nurse-to-patient ratios, and it's just leaving room for us to make errors that could be preventable and not giving our patients the care that they deserve," Kristine Kittelson, an RN in the mother-baby unit at Ascension Seton Medical Center, said back in January.
Four months after that rally, the Defenders caught up with Kittelson again for a sit-down interview.
She said after all that time, the hospital system still hasn't agreed to a new contract with the union.
"We're at the point where we've done all these escalations, we've done our, you know, vigil, our picket, to really show to them and to show our community we have a lot of community support," Kittelson said.
Hospital conditions stretching nurses thin
Right now, Kittelson says nurses are working with up to eight patients each shift, when they should be caring for no more than six each.
Spinney said it's a similar situation in the neonatal unit.
"We take care of the tiniest babies in Austin. They're the most fragile and delicate. We take care of infants that are as small as a can of Coke. Honestly, they weigh less than a pound," Spinney said.
She said when ratios are higher, that trickles down to patient care.
"When we are taking care of more patients than we should be working in unsafe conditions, lacking support staff, that really puts us at risk for our license. But it really puts the patient at risk," Spinney said.
Nurses also gathered in April, marching through the rain to try and make a point, yet again, to Ascension Seton's board.
When it comes to staffing, union representatives say there is no shortage of nurses.
These nurses say any lack of help isn't due to a shortage of nurses but rather people leaving the industry due to conditions.
"It really is a safety issue, and people are just not willing to do that anymore. We're not willing to work in these conditions any longer, and they're seeking employment in other professions, honestly," Spinney said.
Ascension Seton responds
KVUE reached out to representatives for Ascension Seton. In a statement, a spokesperson had this to say:
"Our highest priority remains the safety and well-being of the patients, associates and communities we are privileged to serve. Ascension Seton Medical Center Austin recently received another Leapfrog Hospital Safety Grade of A, which has been sustained for the last four years, demonstrating the organization's culture of safety and performance through policies, procedures and staff support. This rating also included a best possible score for support of the nursing workforce as measured against national standards.
"As health care systems across the U.S. continue to experience nursing shortages, we have a robust workforce development program focused on recruiting and retaining nurses through our residency and fellowship program, our nurse scholarship program and partnerships with more than 40 schools of nursing, as well as community partnerships.
"We continue to negotiate in good faith to reach a mutually beneficial agreement with the nurses of Ascension Seton Medical Center Austin. Our goal is to support all of our associates in a just and equitable manner as we continue to provide safe, compassionate care to those we are privileged to serve."
Other issues in the workplace
The nurses' union also raised concerns about cleanliness in the workplace and security measures, citing workplace violence from both patients and internally.
To help, the nurses fill out objection forms, a common accountability practice in hospitals and for unions.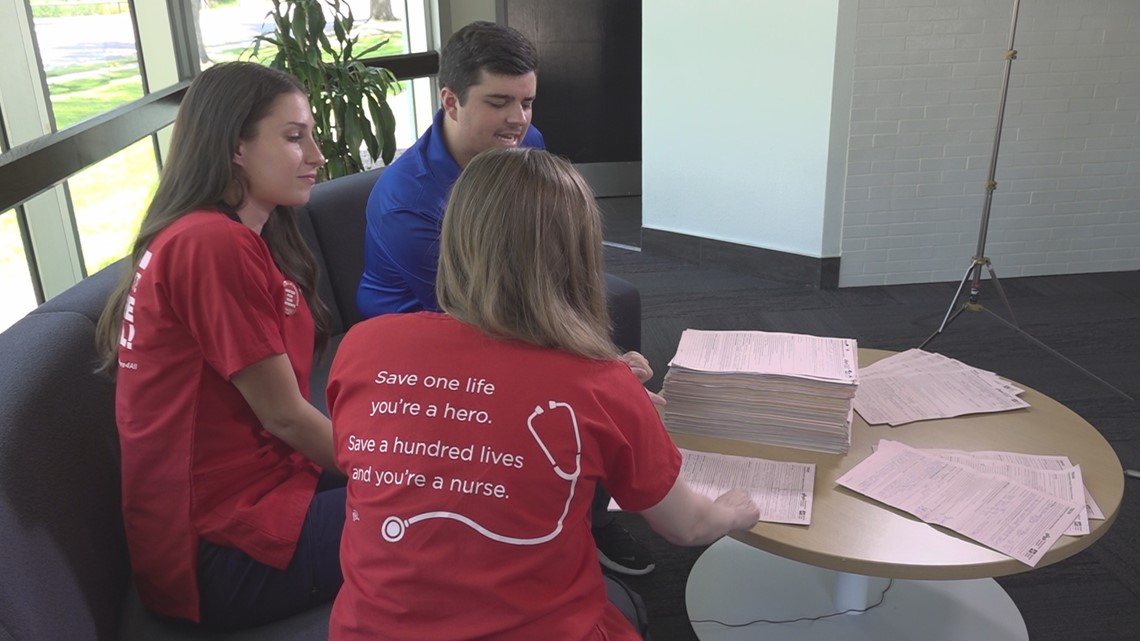 The forms allow each nurse to share their concerns with an assignment, and a copy goes to both their hospital managers as well as union leaders.
"Thousands, hundreds of assignments that show that we're serious about patient care," Kittelson said. "We write these for a reason, because it is unsafe. You know, we're put in unsafe staffing situations, ratios. It really enables us to highlight how many patients we have on the floor."
But both Spinney and Kittelson said many of these forms have gone unanswered, and some managers have allegedly told the nurses they throw them away.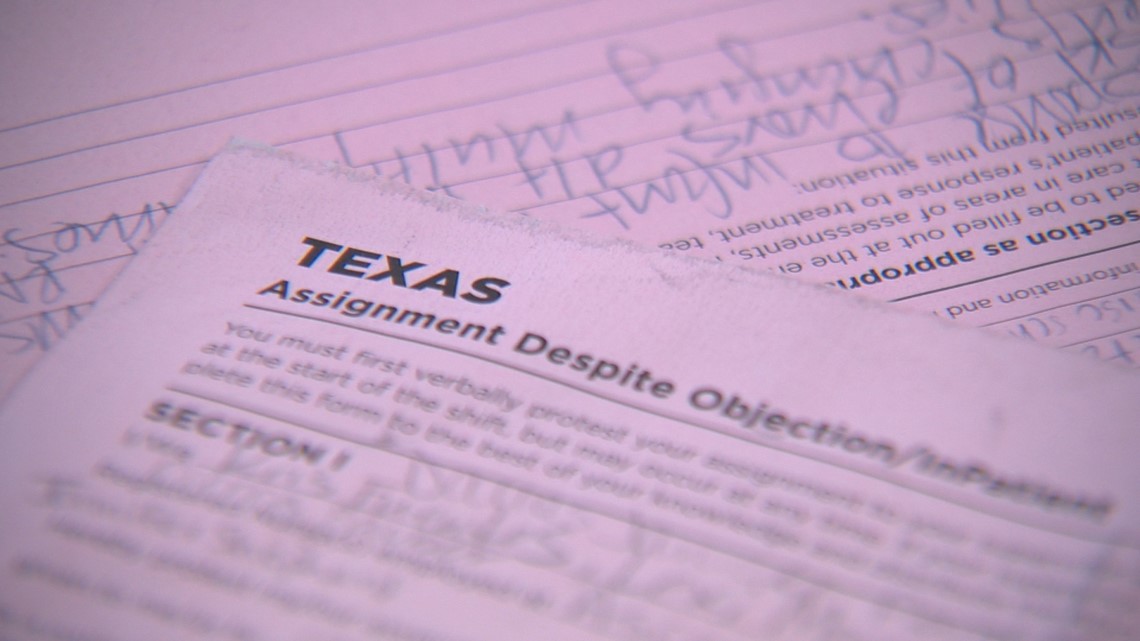 Nurses prepare to strike
Spinney, who has been at the negotiation table for the last 10 meetings with the board, said the nurses' patience is running out.
"We've talked to everybody in the hospital, all the nurses, and there are a large, large majority of us ready to take the next step, which would be to vote to strike because we need to make these changes and we need to make them happen," Spinney said.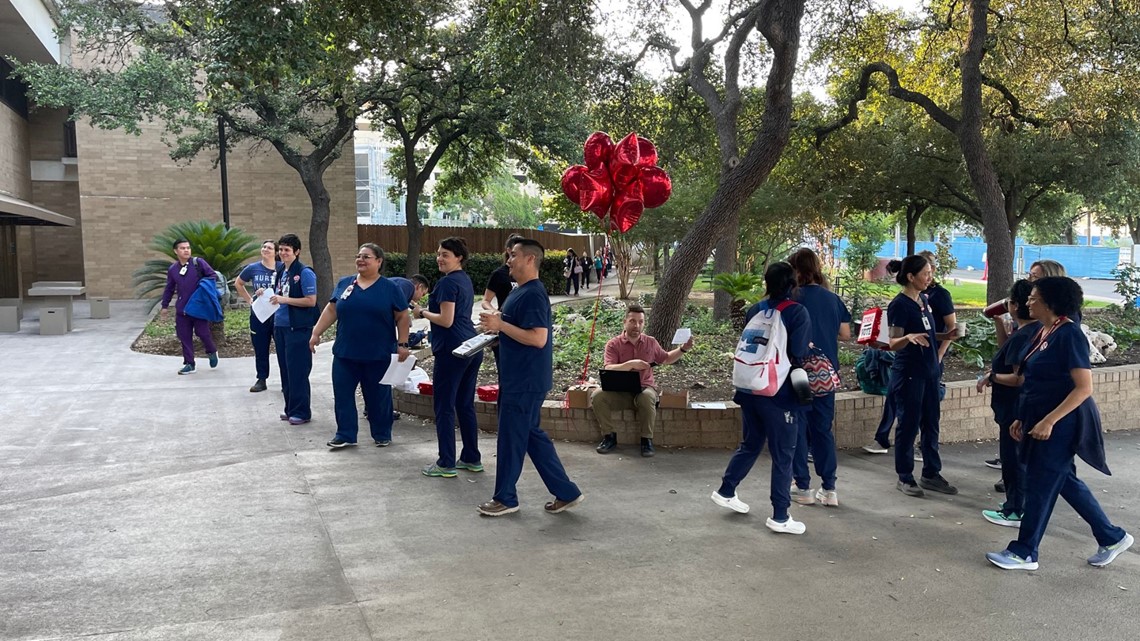 That is exactly what's happened. The nurses in the union had been voting on the strike authorization for a couple of days, and they will now choose a date for strike and give Ascension's board 10 days to respond.