AUSTIN, Texas — Fentanyl is not a new drug, but its prevalence is increasing by the day. Gov. Greg Abbott claims it is the No. 1 killer of people 18 to 45, not only in Texas but nationwide.
Now, lawmakers, school districts, parents and more are continuing to raise their voices on ways to try and stop this crisis from taking more lives.
The key here is awareness and response when dealing with something like the opioid epidemic, which is a multifaceted approach.
As more and more lives continue to be taken, activists on a variety of fronts want to make it clear that fentanyl will kill you, whether you know you're taking it or not.
"What I'm hoping is that people are at home with their kids where they're comfortable in their own house and are sharing these conversations," said Brandy Hafner, the director of Health Services for RRISD.
The conversation around drugs can be uncomfortable, but Brandy Hafner with RRISD said these talks need to happen sooner rather than later, so parents and students know about the dangers of fentanyl and what RRISD is doing to address it.
Hafner said the district has previously had a hard time getting naloxone, a lifesaving drug better known as Narcan.
"It's a large endeavor to make sure that our 6,500 staff members have the training necessary," Hafner said.
RRISD is helping pave the way for opioid responses in Texas schools, but it's just a piece of the puzzle.
"Eighteen months ago, I lost my 19-year-old son to one illicit Percocet pill purchased on social media," said Stefanie Turner with Texas Against Fentanyl.
"She took a pill thinking she was going to wake up the next morning and go to work. And she didn't. And it killed her instantly," said Veronica Kaprosy, a mother who lost her daughter to a fentanyl poisoning.
Two parents and two kids who didn't know each other but suffered similar fates.
Gov. Abbott hosted the "One Pill Kills Summit" in April. He invited families, doctors, advocates and more to speak on about tragic reality tied to fentanyl.
Kaprosy shared her story after her daughter, Danica, suffered a fentanyl poisoning. She said her daughter took a pill but had no idea it was cut with the lethal drug.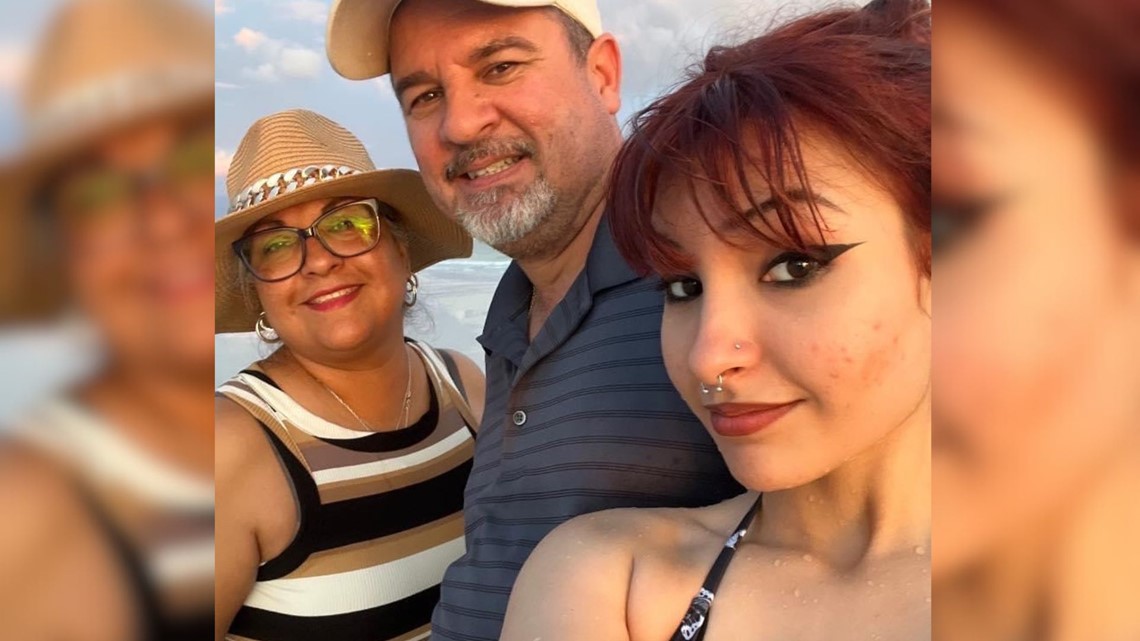 "Through text messages I read where, you know, she got introduced to a Xanax or a Percocet – realized that it helped her with sleep and it helped her with body pain. And so, she started taking Percocet," Kaprosy said.
Kaprosy said it's now time for the State to step up and increase awareness around fentanyl poisonings because Danica's was no overdose. She said she believes a crisis like this doesn't choose sides, saying it's an American problem and we must act together.
Abbott has said the State is stepping up to the plate.
"Texas today is launching a $10 million multimedia campaign to educate Texans how to prevent, recognize and reverse fentanyl poisoning in Texas," Abbott said.
The State is sending naloxone to every county in Texas. At the Capitol, lawmakers are working through opioid-related legislation. They're considering dozens of bills, from legalizing of fentanyl testing strips to allowing prosecutors to pursue murder charges against fentanyl dealers.
"We are going to start prosecuting them for giving these lethal doses, causing serious bodily injury, where the courts have not been able to prosecute them," State Rep. Frederick Frazier (R- Frisco) said.
But others say fighting this crisis is also about treatment. Staff at Phoenix House in Austin focus on care and recovery for teens and adolescents.
"We're able to offer a wide variety of services, all the way from outpatient through our inpatient residential treatment centers," said Susanna Huffman, director of Residential Services for Phoenix House.
The rehab works with families, meeting them where they are to make sure cost isn't a barrier. For Huffman, she said the earlier the intervention, the better.
"I think a lot of that has to do with the stigma around wanting to get support for a substance use disorder, that it has to be an extreme event to be able to reach out and get help. And, ideally, we don't want that to happen," Huffman said.
She said a lot of people hesitate before seeking help for an addiction or exposure to opioids. Some parents worry about things like, "How long will I be here?" or "How will my kid keep up in school?" – all things Phoenix House accounts for.
Phoenix House employs teachers from the Austin Independent School District, ensuring these adolescents are not only keeping up with school but getting ahead from where they may have previously been.
"We really promote individualized treatment, while we have an average length of stay of several months, just because it does take a long time to really get through that initial, you know, post-acute withdrawal symptoms," Huffman said.
Individualized treatment also means it's important for them to make sure these kids don't feel stuck, offering sports and even a recording studio to give them different outlets.
"We want to be able to give them a variety of different platforms to express themselves as they're healing, as they're going through their recovery journey. And this is just one of them that they really attach to," Huffman said.
Huffman said to have the conversations and get through the discomfort because you never know where someone is in their journey to recovery.
"In order to have those conversations, you need to believe that it exists, that it's a very real threat to not just a certain group of students or people, but it's a risk to everybody," Huffman said.
Advocates say they won't stop their fight as long as fentanyl continues to claim lives.