AUSTIN, Texas — While there was a decline in the number of COVID-19 cases reported over the Fourth of July weekend, local health authority Dr. Mark Escott said there has been a "significant lag" in testing results. When it comes to new hospital admissions, there has been a rise.
However, just before 6 p.m., officials confirmed the area has reached a seven-day moving average of 74.9.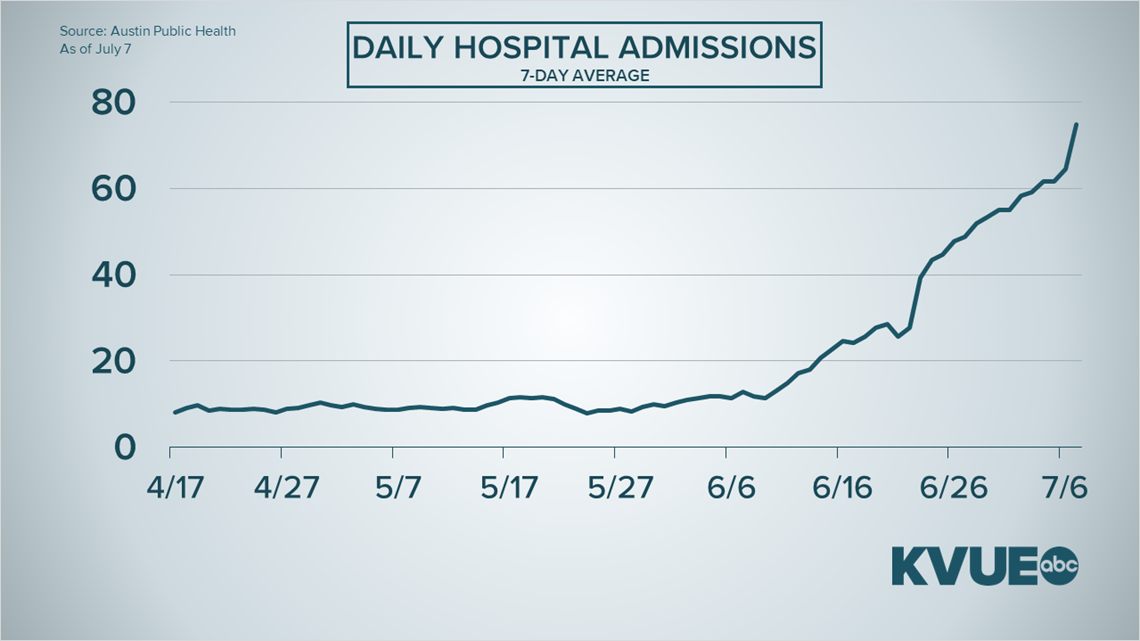 However, just because the area has surpassed the 70 threshold, it does not mean Travis County will officially move into Stage 5.
"What we know is, is that as soon as we passed 70, we have to take a really serious look at it because somewhere between 70 and 123, we would move into this Stage 5, which is the stage at which we would be recommending that we do some kind of sheltering in place," said Austin Mayor Steve Adler. "Now, whether we do that at 70 or whether we do that at 123 depends on how fast we're moving on the trajectory."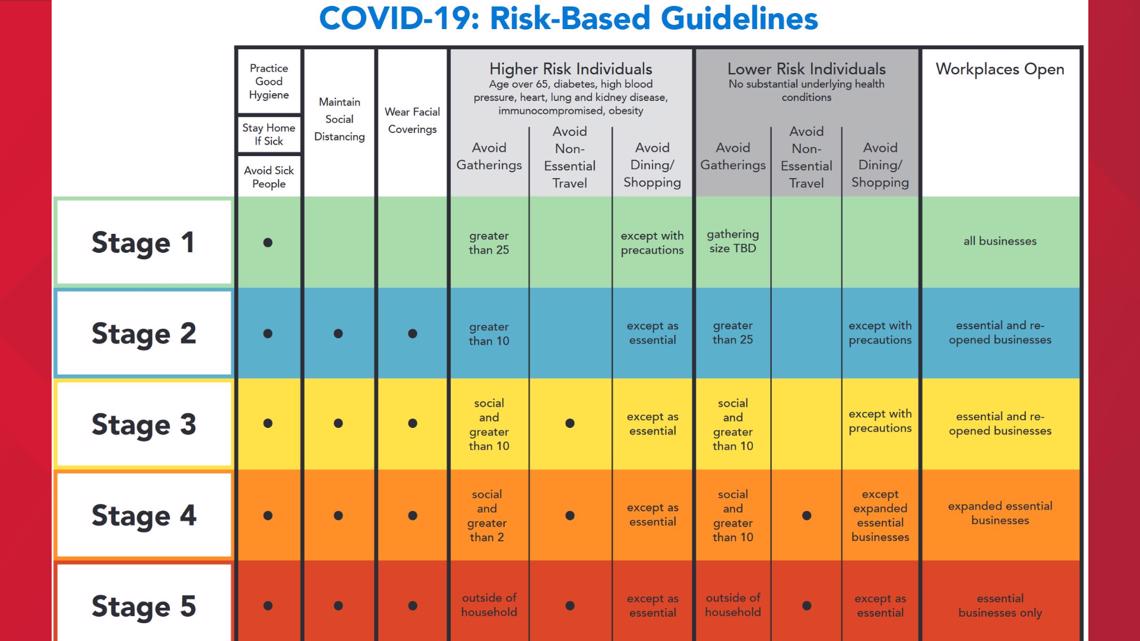 He said the city council will be briefed Wednesday and Thursday on "whether or not we're screaming into the 75 or whether we're bending the trajectory."
"So we'll go to 75 and then we'll see whether or not Dr. Escott thinks that warrants us going into Stage 5 or not," said Adler. "It may be that he keeps us in the orange range a little bit longer. This gives the community more time to bend the trajectory even more."
Austin Public Health provided the following statement:
"We are currently evaluating the impact of passing the threshold of 70 as well as updated modeling and secondary indicators, such as doubling times of cases, hospitalizations, and ICU patients, to make a final determination of the stage of risk for the City of Austin and Travis County later this week."
According to a joint statement from Ascension Seton, Baylor Scott & White Health and St. David's HealthCare Tuesday evening, there are about 24% of staffed hospital beds remaining and 15% staffed ICU beds remaining.