It has 75 rooms with four models: Cabins, The Waller Wing, Poolside Rooms and Poolside Suites – all surrounding a courtyard with a pool.
It's also home to three bars and restaurants. Sixth and Waller on the ground floor, Upside Bar with an outdoor patio, and Pool Bar. Yes, Pool Bar is by the pool.
The bars and restaurants are open to the public. Though the pool isn't, the hotel says there could be some future plans for some public use.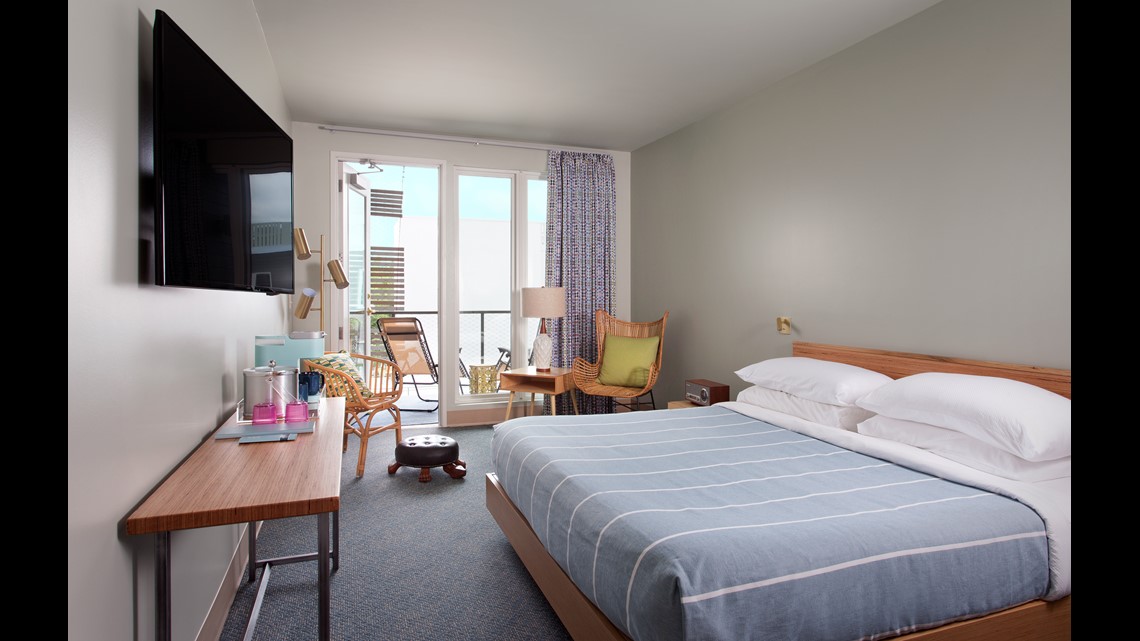 The colorful rooms overlook the common area. It's a vibe the general manager says matches with the neighborhood it now sits in.
"There's a lot of us that know Austin," said hotel General Manager Allison Josefowitz, who grew up in Austin. "With the growth in Austin, it's great. But you always want to hold on to the 'keeping Austin weird' or keeping the vibe of the city still there and keeping from becoming something that we're not."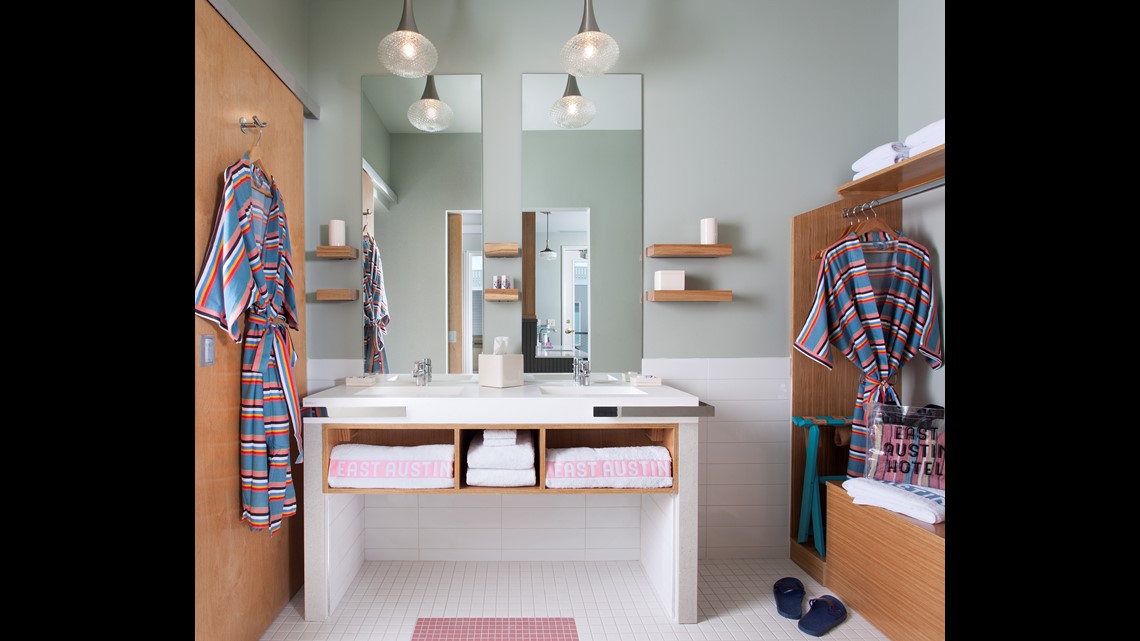 She's satisfied with how the hotel turned out and is excited for the public to experience an inclusive atmosphere.
"We like that it is very local, we keep it to that," said Josefowitz.
Local businesses surround the hotel. Practice Yoga Austin is right across the street. The owner is excited to have the hotel neighbor the yoga studio.
"It's going to be nice to have some bustling energy across the street," said studio owner Rey Cardenas. "There's definitely been a huge transition in the neighborhood."
Those transitions can be seen with some of the older buildings nearby, now covered with graffiti. But, still, many of the locally owned businesses with artistic murals on the walls are some of the reasons the hotel felt it was the right fit.
"And so I think we want to keep holding on to that and making it feel that way for everyone that stays here," said Josefowitz. "We want everyone to feel good about us coming into this neighborhood."
"I hope things don't get too expensive over here to the point where the only businesses that will be able to exist would be like chain shops," said Cardenas. "My hope for the future is that Austin maintains its unique personality and I think that local businesses are essential to that being the case."