AUSTIN, Texas — Now that meteorological summer has officially started, we are tracking hotter and hotter temperatures for the weekend into early next week, placing us above average for this time of year and potentially putting us ahead of schedule for average first-triple digit day, which is usually July 3.
However, we are off pace compared to 2022, when May 21 saw Camp Mabry's first triple-digit day. Should we have our first triple-digit day this weekend, we will be ahead of 2021's pace, which saw the first 100-degree day take place on June 14.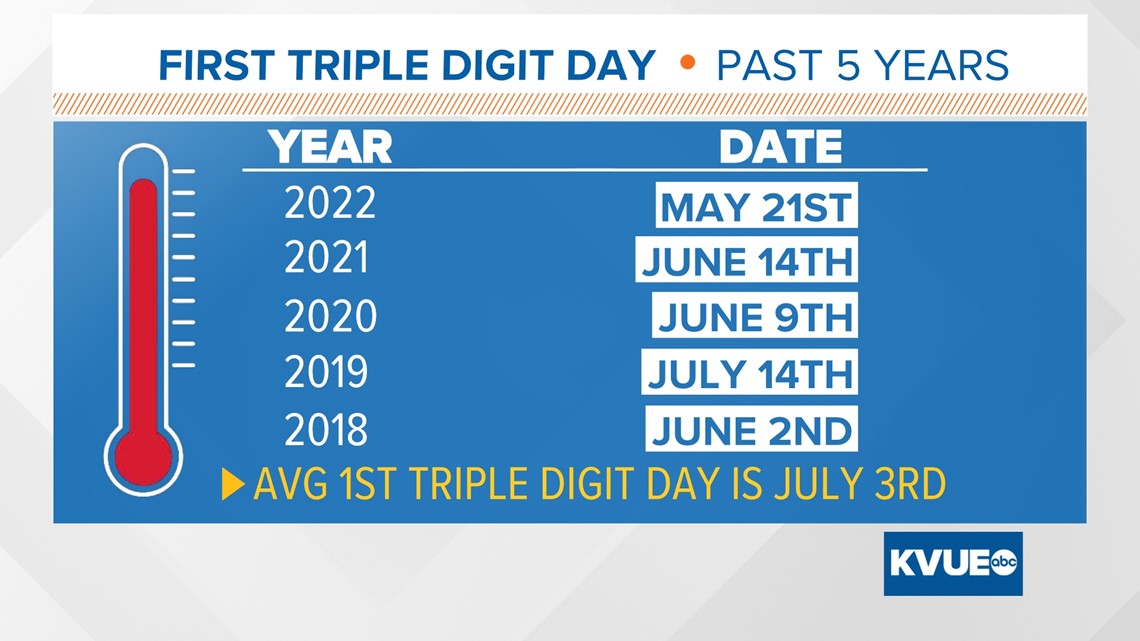 Models have been trending warmer over these past couple of days, especially with the American GFS model and the European (EURO) model. Both have triple digits at some point to start the upcoming week, but the GFS has the first triple-digit day on Monday while the EURO model does not have it until Tuesday.
The reasoning behind this warmer air is a subtropical high pressure system known as a "heat dome" situated over the Sierra Madre Occidental and Guadalajara in Mexico. It is expected to make a slight shift to the north, creating a ridge of high pressure over the Lone Star State.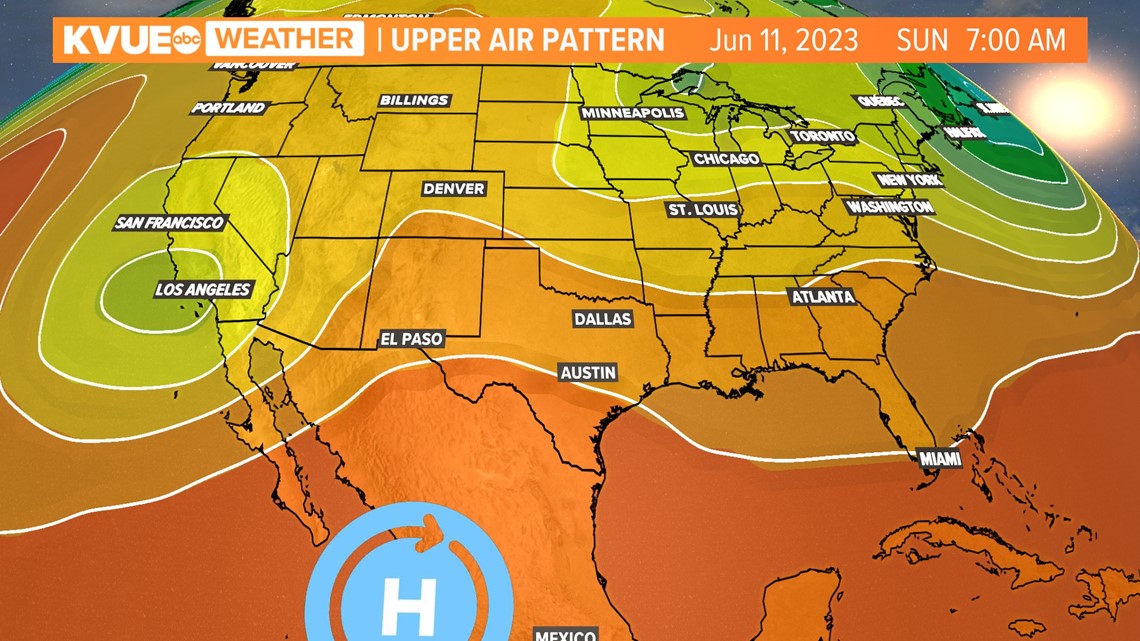 With this in mind, it is entirely possible, given the amount of sunshine and lighter winds, that we may have triple digits arrive as early as Sunday. But models have this more likely taking place by Monday or Tuesday, with upper 90s for most of the weekend.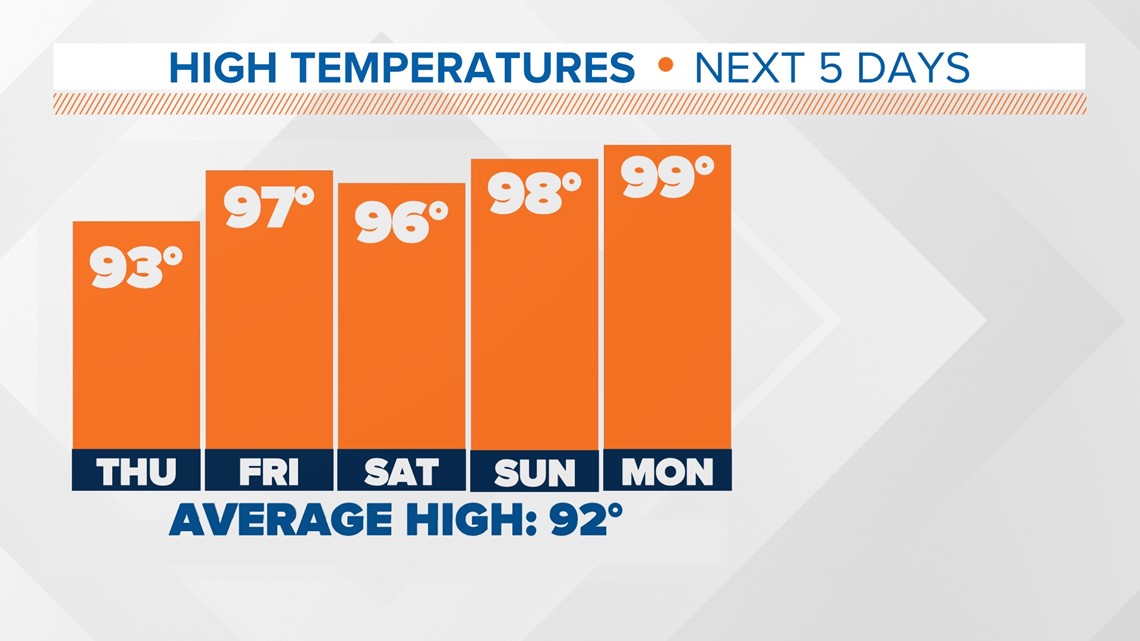 The KVUE Storm Team will continue to track this trend through the next week and update viewers accordingly. Stick with us for the latest on the impending heat in Central Texas.
In the meantime, your seven-day outlook is below.