AUSTIN, Texas — We've had that line of showers make their way through Central Texas this morning, and thus, we have avoided the best chances for severe weather for Friday afternoon. Thus, the updated severe weather outlook for Friday has now removed all of Central Texas from the severe weather risk.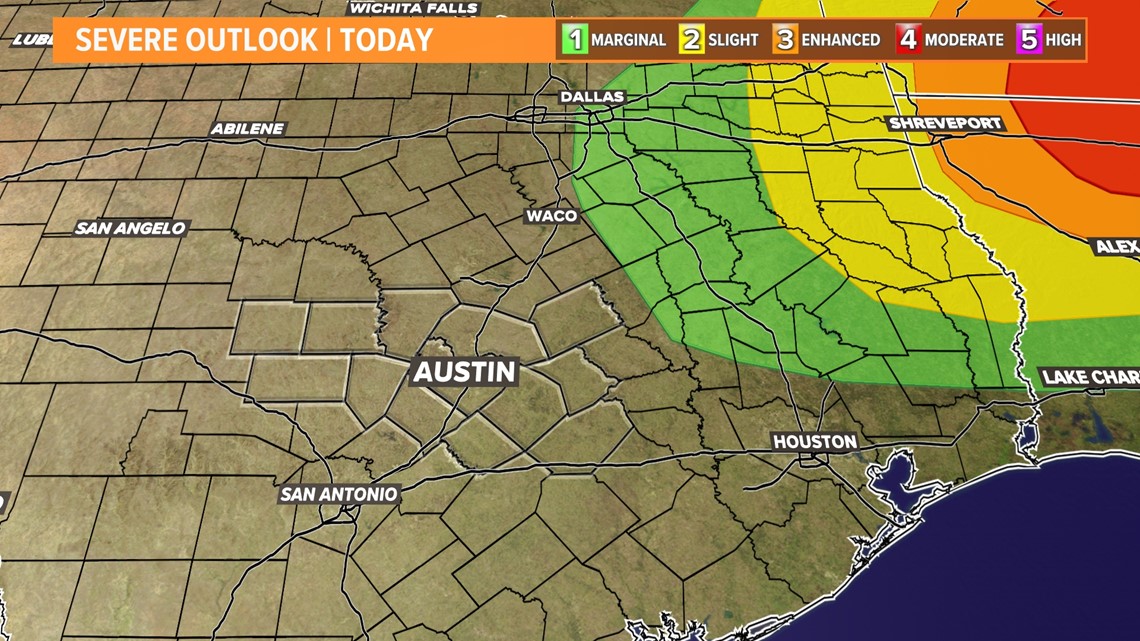 After the rain, sun returns for the afternoon and it will be breezy and very warm. Gusts up to 45 mph will be possible in the Hill Country, which will lead to near critical fire weather conditions. A Wind Advisory will be in effect through 7 p.m. Friday for Mason County. High temperatures even behind the front will be in the mid and upper 80s.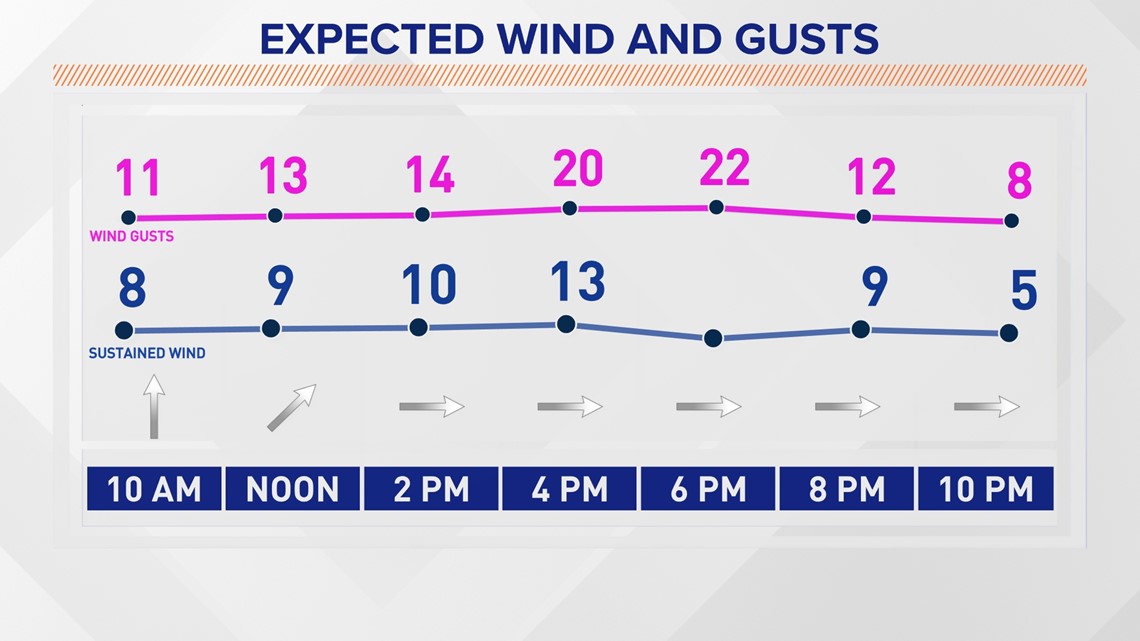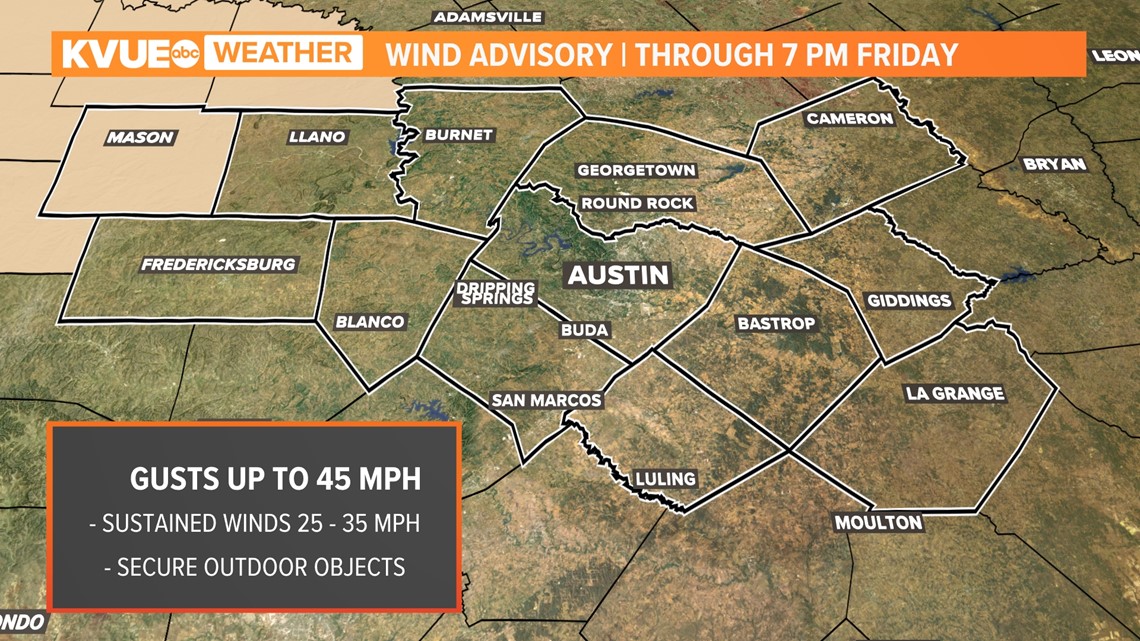 The weekend stays warm, but will otherwise be quite nice with lower humidity and highs in the 80s. There is a very small chance for a shower on Sunday.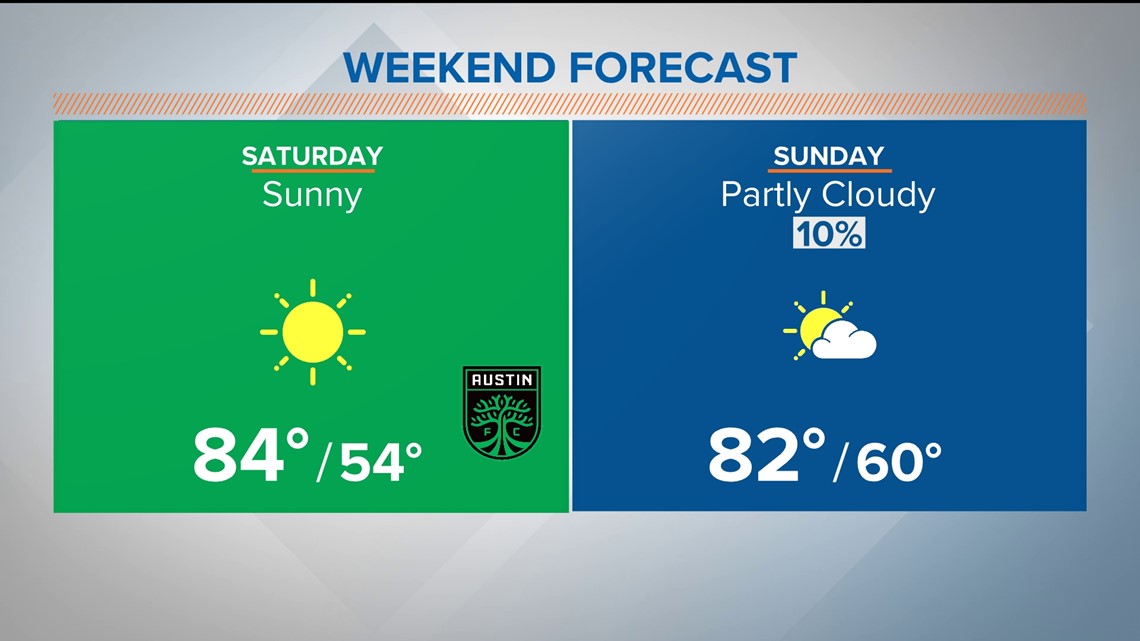 The KVUE Storm Team will continue to closely monitor this developing forecast.
In the meantime, the extended forecast can be found below: