AUSTIN, Texas — Sunday morning, while clear in the sky, there will be patchy to dense fog at the surface. Be cautious if on the roads ahead of the 10 a.m. hour, as there is a Dense Fog Advisory in effect. The Hill Country is not under this advisory, however, patchy fog is still possible in low lying areas.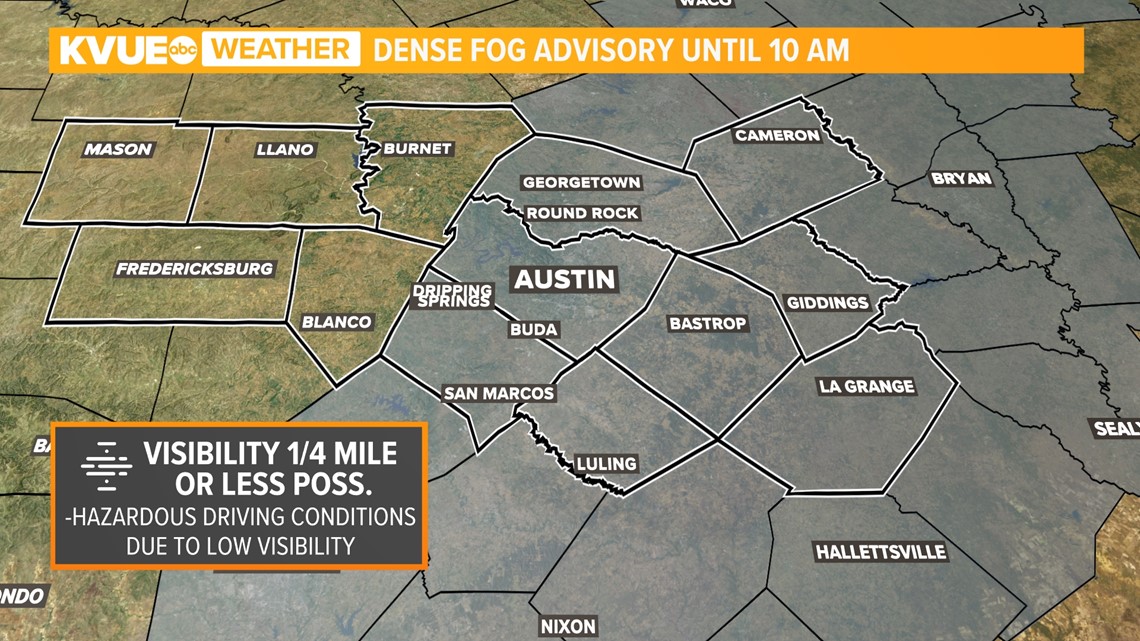 We are trending warmer for Sunday and Monday afternoon with highs Sunday and Monday getting to the 70s, so a great day to be outside both days, just watch for fallen tree branches that haven't been cleared when doing so.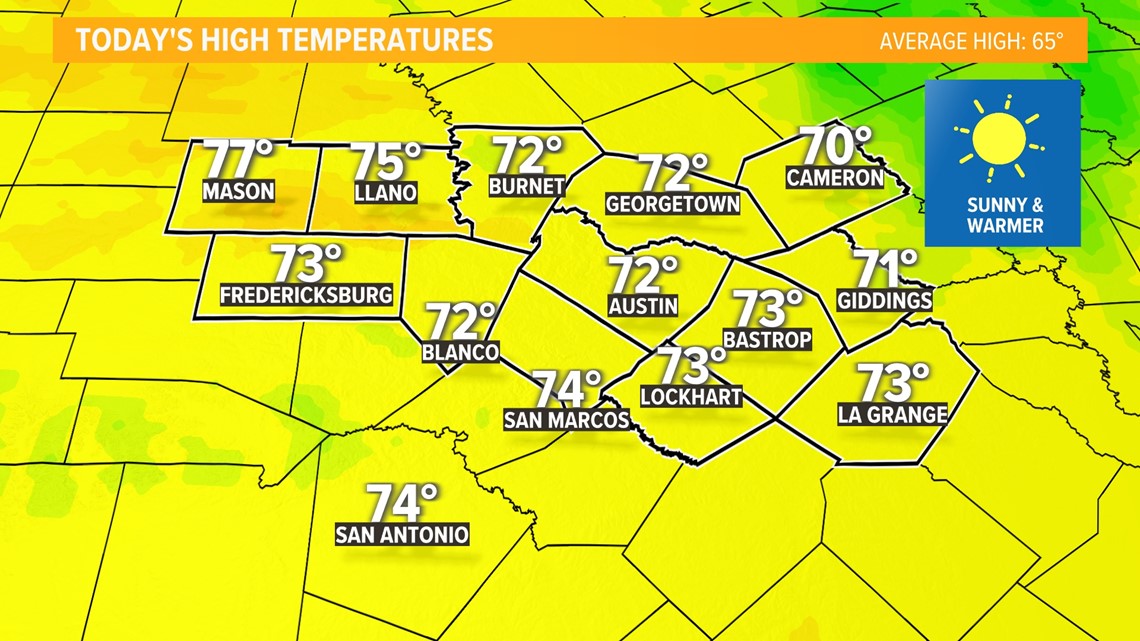 The warmth is not expected to lift out of the region overnight Sunday. Low temperatures hold through the 50 degree range, due to more cloud cover.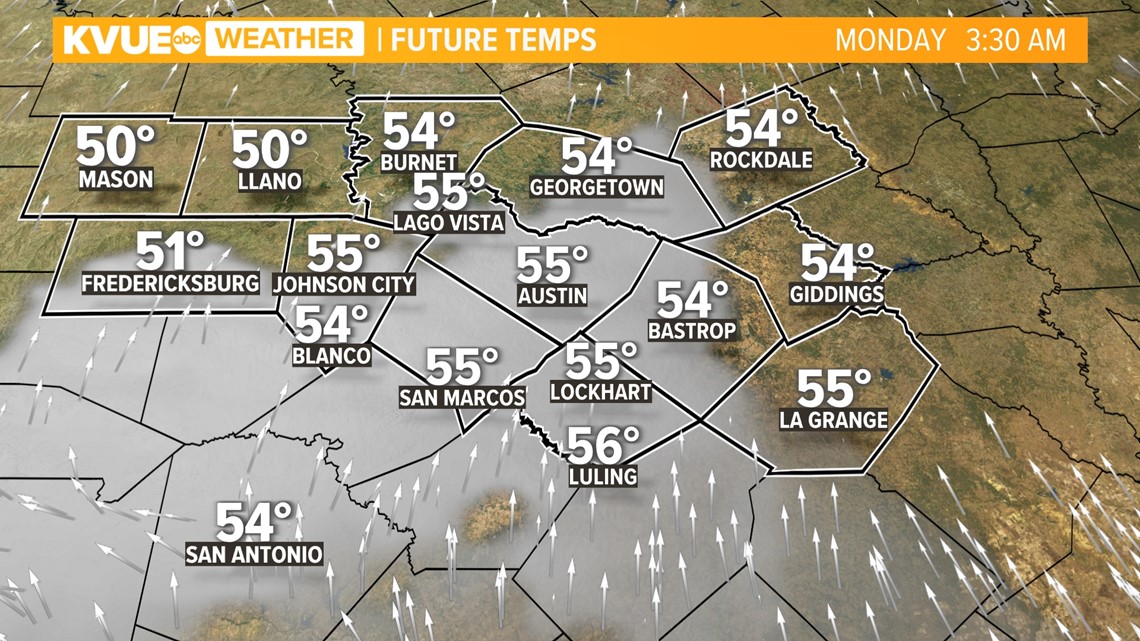 It will be a cloudier start to Monday too, as a bit of moisture flows into the region ahead of substantial rain chances Tuesday and Wednesday. On your commute to work, its possible areas of fog will reform, and a light drizzle or rain shower hits your windshield. Other than that, no other big issues Monday. High temperatures will stay in the again.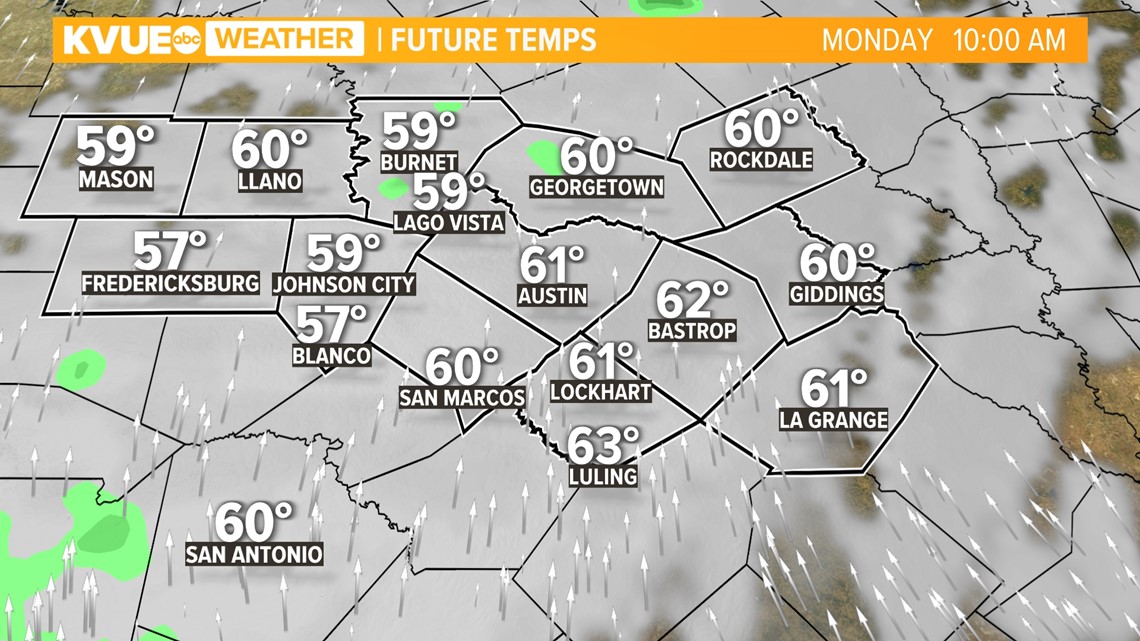 Tuesday and Wednesday of next week will bring our next chance for showers and storms as a cold front pushes through. Models stay in agreement that this could be promising rainfall for Central Texas. Rain chances will increase throughout Tuesday morning, becoming widespread by the afternoon.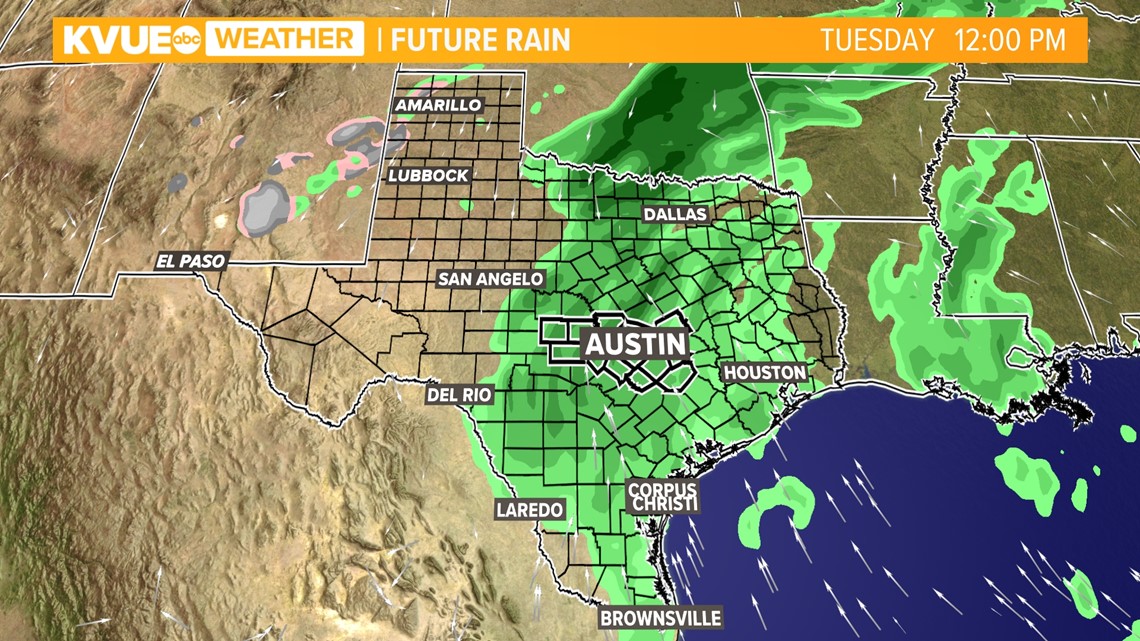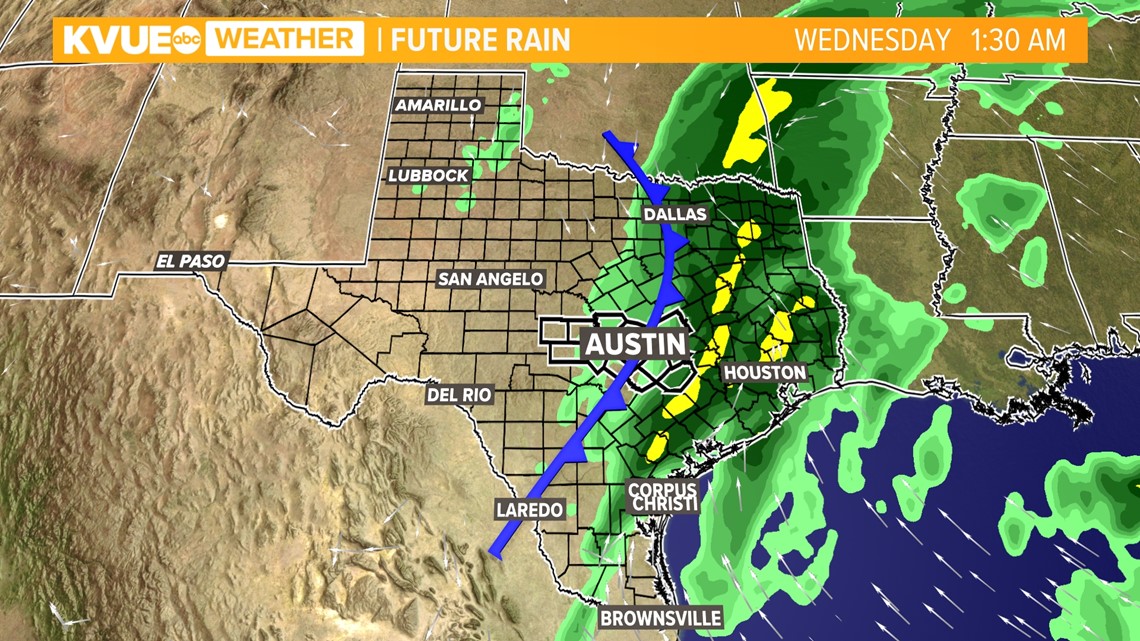 The possibility of heavier rains and thunderstorms will enter the forecast late Tuesday night into Wednesday morning. Timing is subject to change, as model data updates throughout the nest week.
There is good confidence at this point in time that Central Texas will see no winter weather during this event. At this time, a half-inch to inch-and-a-half of rainfall is possible. We'll continue to refine the totals as we get closer.
The KVUE Storm Team will continue to monitor this developing forecast.
In the meantime, the extended forecast can be found below: