AUSTIN, Texas — Emily Holden said she knew something was off with her dog, Royce, in May, after she noticed a lump on his leg and he started to drink much more water than usual.
According to one of Royce's vets, Dr. Faith Weeks with the Firehouse Animal Health Center in Austin, the symptoms he came in for resulted in a diagnosis neither Holden nor Weeks were expecting.
The 7-year-old pup wound up contracting Heterobilharzia, an extremely rare parasite that is typically found in standing water affected by snails, according to Weeks.
"Avoiding kind of marshy areas – puddles, ponds, things like that can lower their probability of exposure," Weeks said.
Holden said she and her fiancé are good about not bringing Royce and their other dog, Stella, around any bodies of water since they don't swim.
The only thing she could imagine as the cause of was a day in March when she let both pups play in a puddle.
"I was like, 'Could they get this from a puddle? That doesn't sound right.' But sure enough, that must have been it," Holden said.
Getting Royce's diagnosis wasn't simple. Because the symptoms were associated with a number of diseases and illnesses, it became a long process of elimination, with weeks passing and Royce progressively getting worse.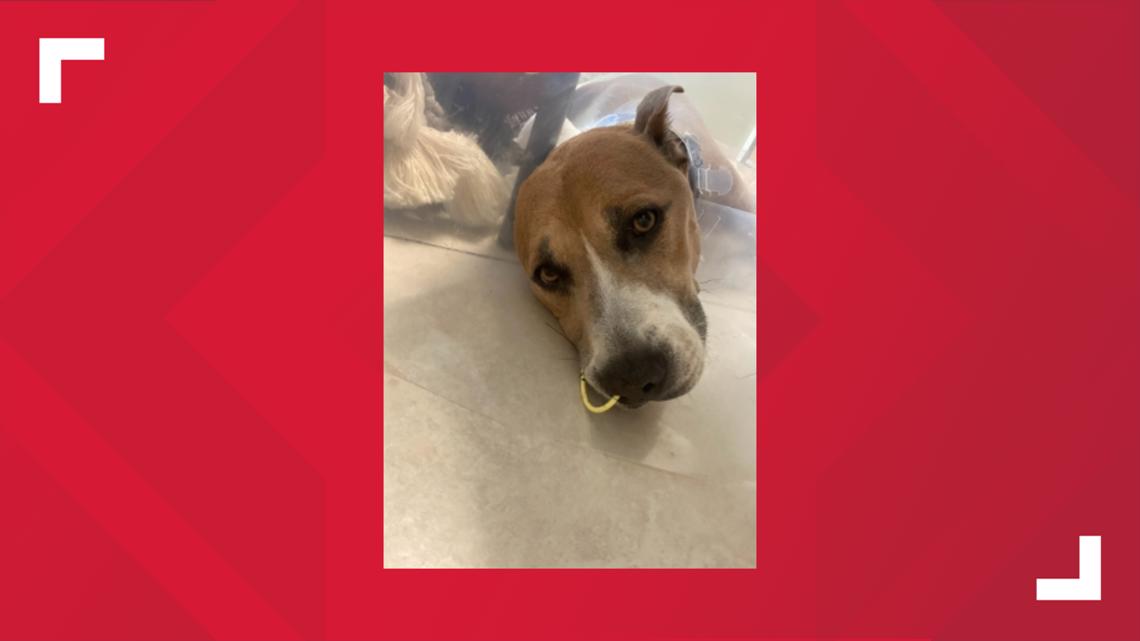 At one point, doctors believed Royce's condition to be cancer, although it was mentioned that it could have been a parasite.
"It didn't sound like it was going to be this parasite, so we started on chemo. And then about a week later, I got the test results back that it was not cancer, but was in fact this parasite," Holden said. "It was this constant loop of like, 'I'm getting my dog back. Oh my gosh, he's going to die. I'm getting my dog back. Like he's not going to make it.' And it was a roller coaster. It's been a roller coaster."
To err on the side of caution, Holden also tested Stella. She tested positive but showed no symptoms.
Weeks mentioned there is limited research on the disease because it is considered so rare but acknowledged that about 75% of dogs make a full recovery.
According to Weeks, of the seven doctors at her practice who have a combined total of more than 60 years of experience, only one had previously treated this type of parasite.
"These cases, while rare, do exist. And so, I think it's important for us to know about them and be mindful of them because the more we kind of are cautious and where we bring our pets and the signs they're experiencing, the higher the probability we can catch these things early," Weeks said.
As Holden and her fiancé manage the treatment of their dogs, they hope this experience pushes the narrative that although the disease might be rare, it is still out there and should be addressed further.
"It was frustrating to know that vets out there didn't even know this existed," Holden said. "They got it from a puddle. Both of them. And so, I just think maybe it's not so rare, and it's just being misdiagnosed."