AUSTIN -- Austin's police chief is asking for witnesses to come forward as they investigate a video of an arrest that happened in downtown Austin July 4. According to an affidavit obtained by KVUE, police were called to a downtown club where the man in the video was allegedly wielding a knife and threatened the club's manager.
Austin Police Chief Brian Manley spoke at a press conference the following day to address the video. At the conference, he clarified what happened before, during and after the video was recorded.
Manley said that the Austin Police Department has reviewed the video, and is now conducting an investigation to take a deeper look at the incident. The APD is asking for witnesses to come forward to offer information and to hand over video in order to assist in the investigation. Witness video is important, Manley said, as one officer's body camera stopped working while the other officer's body camera was knocked off of him during the incident.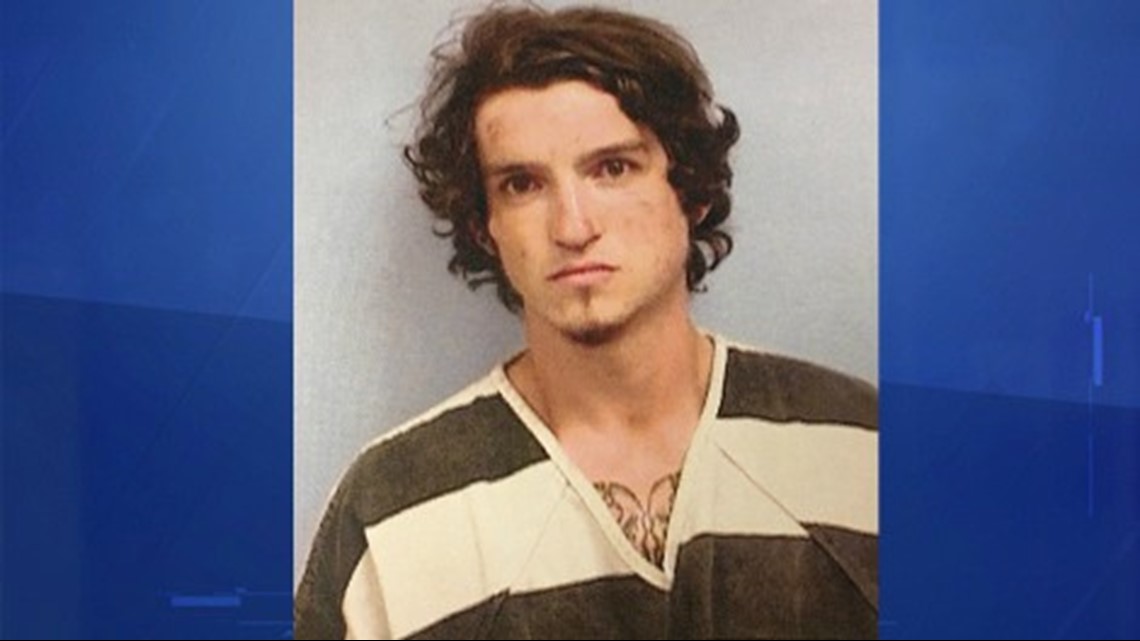 Manley told the press that a witness reportedly saw the suspect reach for his knife as officers were approaching. Manley also said that one of the officers tased the suspect when he started resisting. When the suspect grabbed the officer's taser, Manley said the officer began striking the suspect. The police chief said that APD's policy allows for officers to punch suspects in the head, especially if officers suspect that they have a weapon.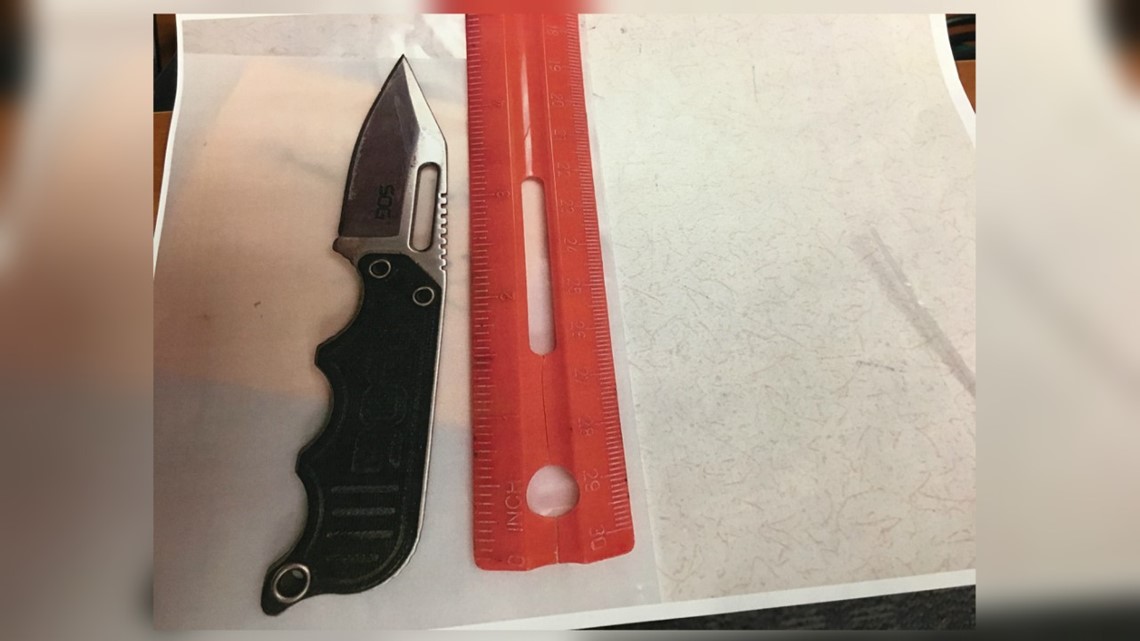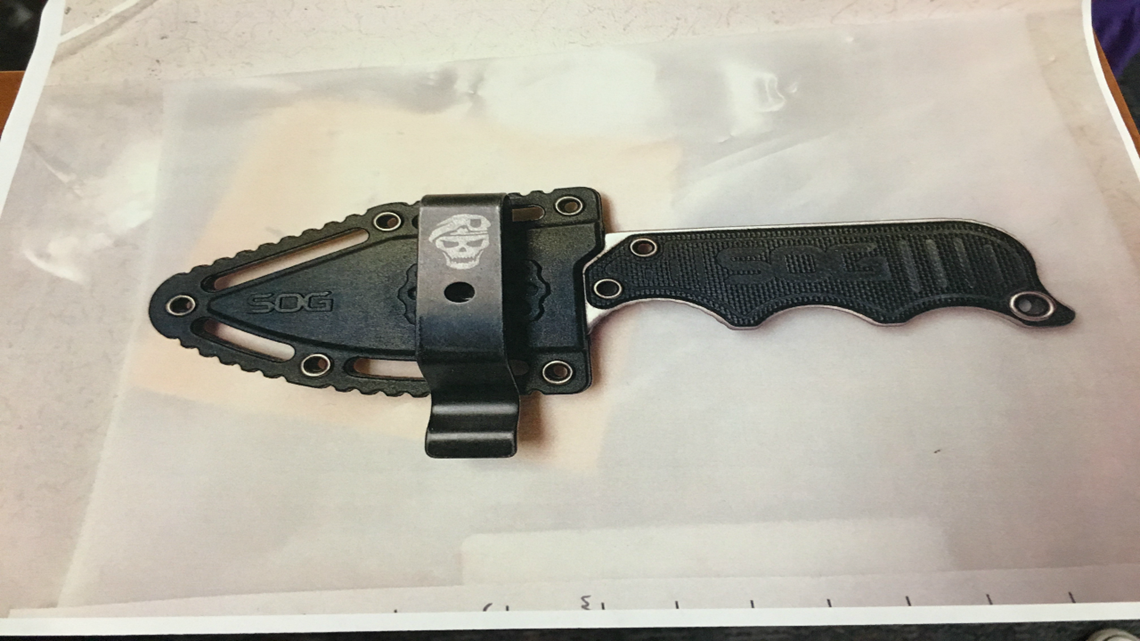 A bystander named Patrick King who took the video and posted it on Facebook and Twitter told KVUE he was out with some friends in downtown Austin when he heard screaming at around 1:30 a.m. July 4. He turned around to see multiple police officers struggling with a man -- identified in a police affidavit as 23-year-old Justin Grant -- before he started recording.
"I've never seen something like this in front of me before," King said.
In the video, a police officer can be seen punching Grant in the head while another officer holds him down. A woman nearby -- later identified in a police affidavit as Alexandria Green -- screamed out, "Stop."
As the officer continued to punch Grant, the officer can be heard saying "roll over" and "put your hands behind your back."
"He has him on his back. He has him on his side. And he keeps asking him to turn over, but he's still on top of him, punching him and telling him to turn over, which makes no sense to me," King said.
Green is seen touching the officer to get him to stop before the officer told her, "You need to back the (expletive) up or you're going to go to jail."
Once the officers manage to turn Grant around and get his hands behind his back, Green is seen approaching the officer again and asking, "Why are you doing that?" The officer then is seen getting up and telling her to put her hands behind her back.
At this point, the video ended.
WARNING: The following video contains inappropriate language and may be disturbing.
Police said that before the video started, they were called to Rain, a club located at 214 West Sixth Street. The club's manager reported to police that he was threatened by a shirtless man who had a knife while working the front door at the bar. The manager later told officers that Grant wasn't allowed in the bar because he was intoxicated. The manager said Grant then grabbed him by the arm tightly and pulled him in close to his face. The manager told police Grant said to let him into the bar or something bad would happen. The affidavit said Grant reportedly motioned toward his waistband, where a knife was.
When officers arrived, they started speaking with the manager. The manager said the man had left the club. As they were speaking, police reported that they heard a loud disturbance at the bar next door. Rain's manager said the man at the center of that disturbance was the knife-wielding man, the affidavit said.
Police said that as they approached the shirtless man to detain him, Grant was pointing at Green "directly in her face, appearing to be in some sort of disturbance," the affidavit said. Police said as they started trying to detain Grant, he was tensing his arms and resisting. That's when police said Green said to the officer, "He didn't do anything," and grabbed the officer's body armor strap to pull him away. The officer said he had to forcibly push Green off of him. At some point during the struggle, police said Green was restrained by Rain bar staff.
The affidavit for Grant's arrest said that during the struggle, Grant "began to attempt to pull his arms downwards towards his waistband, which seemed to (the officer) that he was making an attempt to grab his knife."
After the struggle, the affidavit said Grant stopped struggling and he was placed in handcuffs. Officers were able to see the knife in plain view in the front of his waistband, just as multiple people described, the affidavit said. The knife was about 6 inches long. Inside Grant's wallet, officers also found a baggie with meth inside.
Manley said at Thursday's press conference that Grant suffered from minor injuries from the incident.
Once police said the man was in custody, an officer placed Green under arrest for interfering with public duties. As the officer grabbed her wrist to put her in handcuffs, she began pulling her arm away. After a struggle, Green was placed in handcuffs. Green was charged with interference with public duties, a class B misdemeanor. According to online records, Grant was charged with terroristic threat, possession of a controlled substance and resisting arrest. He is currently in jail under a $16,000 bond.
King, the man who posted video of part of the incident, told KVUE he shared the video on social media because he wants to raise awareness.
"It wasn't trying to call out a cop. It wasn't trying to call out the guy, what he was doing wrong. It was just for everyone to be aware that this can happen anywhere," he said.
Austin Police Chief Brian Manley responded to the video on Twitter.
"Thank you for bringing this video to our attention and allowing us time to look into the incident. As is standard protocol, the officers chain of command is reviewing all details surrounding this incident," Manley said.