AUSTIN — A woman was shot in the neck during a reported road rage incident on Airport Boulevard in Austin Monday morning at 3:24 a.m.
According to the affidavit, a driver was traveling with his girlfriend and his girlfriend's daughter after picking his girlfriend's daughter up from work.
While going through the intersection, the driver stated he almost collided with a white Chevrolet Camaro.
The man reportedly told police the driver and passenger of the Camaro blocked his car and then began shooting at him and his vehicle.
The man said as he was driving away, his girlfriend's daughter told them that she had been shot in the neck.
The victim was transported to Dell Seton Medical Center where she underwent surgery, according to the affidavit.
At approximately 3:26 a.m., Austin police responded to another 911 call regarding a second shooting near the intersection where the first shooting occurred.
The caller met with police and said they were in their house when they heard about six gunshots, with one entering the window and embedding into the house itself, according to police.
The caller said roughly three minutes after the gunshots, they saw a white Camaro drive past their house and park in a driveway nearby and a man named Dan Rea, 23, exited the car, according to the affidavit.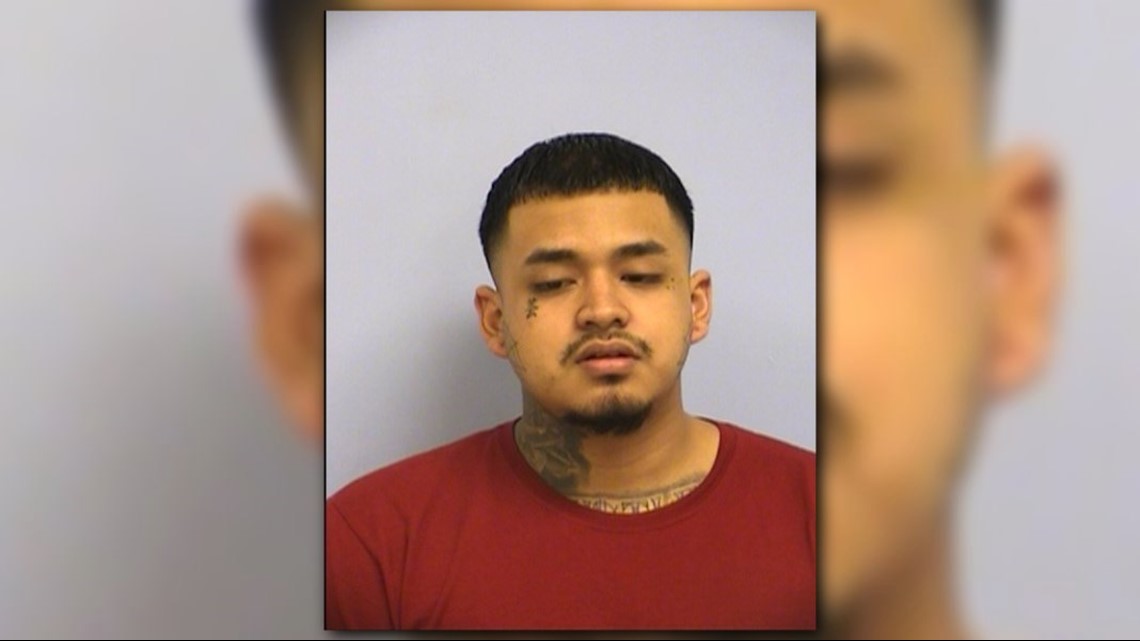 Police were able to positively identify Rea as the suspect after running the plates on the Camaro and putting him in a lineup where the driver from the first shooting recognized him, police said.
Rea is currently being held by Austin police on a $50,000 bond for deadly conduct discharge firearm at individuals.