Many of the comments made were about the possible increase in traffic this new development could bring to Austin.
Here are a few of the comments: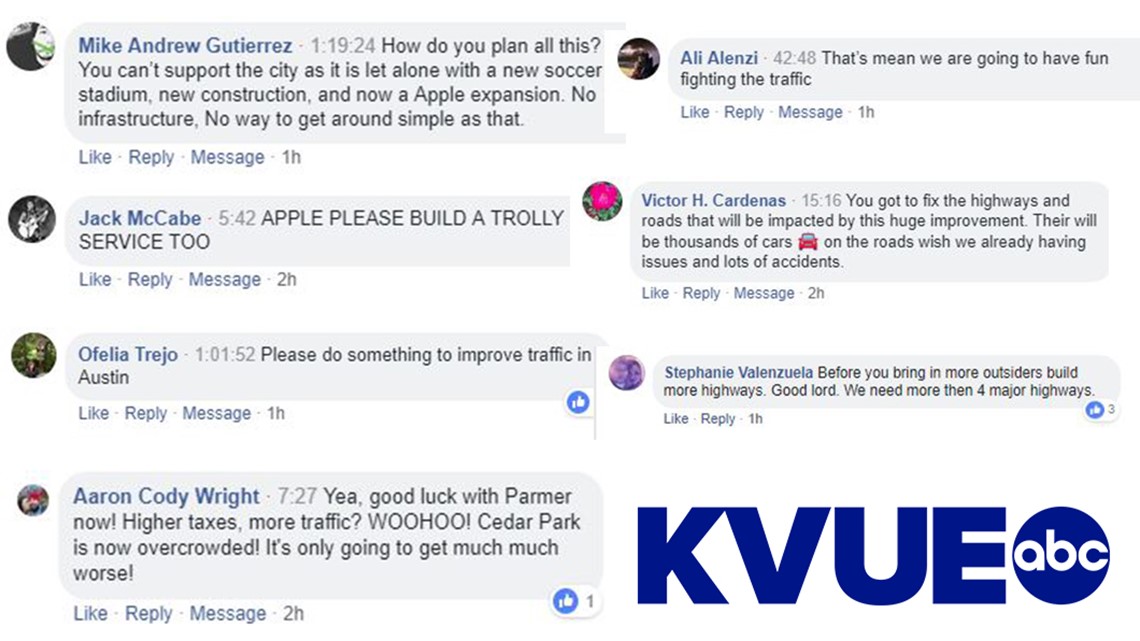 But how do the people who will live across the street from the future development feel?
"I think it will probably be more of a benefit than a detriment. It's just traffic and we all deal with it," said Elizabeth Elliott, who lives south of Parmer. "I think it will more help with our property values, which may also increase property taxes as well...but I think, in the long run, it will be good for us."
Angela Gregory, who lives right by the future Apple spot, said she's happy to see Apple develop more in Austin.
"I think it's great," she said. "I love apple and am really happy to see my property value go up."
Both agreed traffic may increase, but they said the benefits outweigh the cost.
"When you live in a city that's as big as we live in, you gotta expect it, and you just deal with it," said Elliott. "If people have hard times already at peak times, then what's going to add another five minutes to traffic that's horrible."
Brescia Anderson lives in a neighborhood off Parmer Lane, close to where the development will be located.
Anderson said she was excited when she heard the news.
All three said they typically try to avoid Parmer Lane during rush hour.