AUSTIN, Texas — It's happened again: another scooter rider has been hit by a driver in Austin.
This most recent case was caught on a driver's dashcam.
It happened Monday night just after 8:40 p.m. at the corner of West 22nd Street and San Antonio Street on West Campus, about two blocks from The Drag.
In the dashcam video, you can see the unidentified scooter rider attempting to go through the intersection without stopping at the stop sign.
"The first white car moved, and then I see the scooter coming by," Luis Lopez, the owner of the dashcam video, told KVUE. "I don't think he had the chance to, maybe, brake, or he didn't see the Jeep coming. As soon as he got in front of the Jeep, he just slammed him. From my point of view, [the scooter rider] didn't stop."
Another part of the video shows the scooter rider trying to get up from the ground as multiple people surrounded him.
According to an Austin police spokesperson, medics took the rider to the hospital with potentially life-threatening injuries.
Dr. Chris Ziebell, Dell South Medical Center at University of Texas Austin emergency department medical director, told KVUE incidents like these are becoming more common.
"On average, we're seeing one that's bad enough to admit to the hospital every two or three days," Dr. Ziebell said.
Some of these patients have had minor cuts and bruises, but others haven't been so lucky.
"We've got folks who, one minute, they're a 21-year-old college kid and the next minute they're spending the rest of their life in a nursing home," Dr. Ziebell said.
According to a spokesperson with the Austin Transportation Department, the city of Austin does not have any ordinances requiring helmets for scooter riders, leaving it up to the scooter companies.
Four out of the five companies operating in Austin -- Bird, Jump, Lyft, and Spin -- tell their users to wear a helmet. Lime says they should follow local helmet laws.
But since riders can still use the scooters without helmets, it's likely Dr. Ziebell will keep seeing more of these patients.
"You can't even get your arms out in front of you to stop yourself fast enough when you're flying through the air at 20 miles an hour. Your head is going to be the first thing that hits," he said. "Get a bicycle helmet."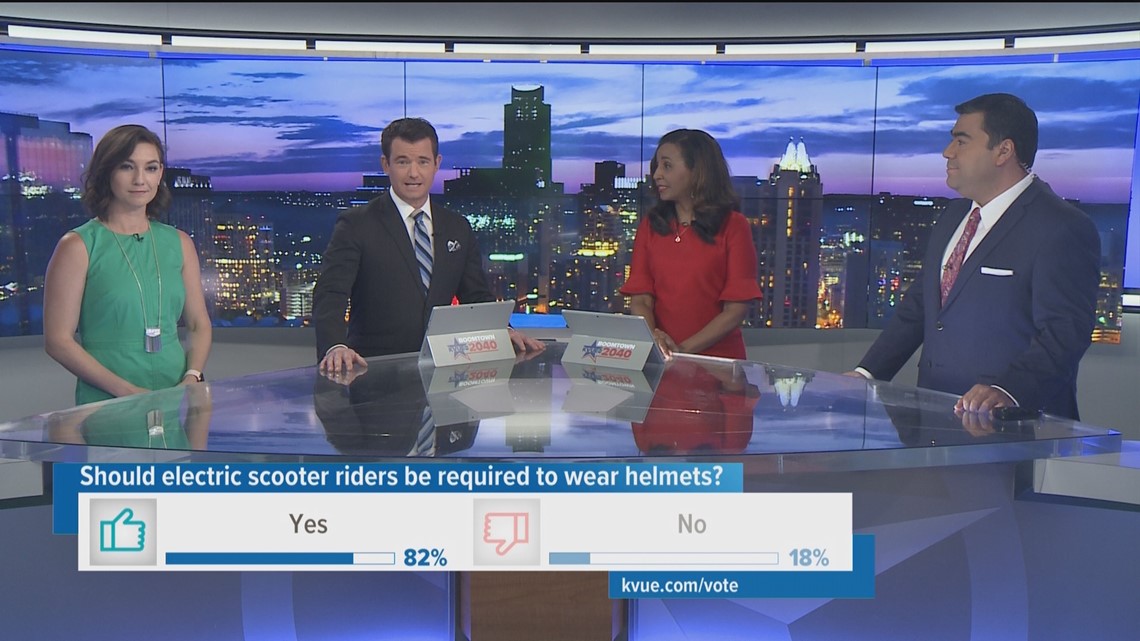 In a poll on KVUE News at 10, 82 percent of voters said helmets should be required for scooter riders.