The event was created after a former student, Theo, died of cancer at 4 years old. The fundraiser mirrors a walk-a-thon, where students and teachers learn new music pieces and seek sponsorship from friends and family. Then, videos of their progress will be shared, leading up to a springtime concert featuring these pieces dedicated to Theo.
Theo's mom, Chloe, said her son loved to play the guitar in between treatments and virtually with his music teacher, Dr. Klondike Steadman.
"Dr. Klondike would just play guitar for him or ask Theo his input on certain songs. Then we also picked songs that Theo would play, that I felt fit him, like Spider-Man, because he was very into superheroes. I think the last song that we taught Theo or Theo learned to play was 'When the Saints Go Marching In,'" Chloe said.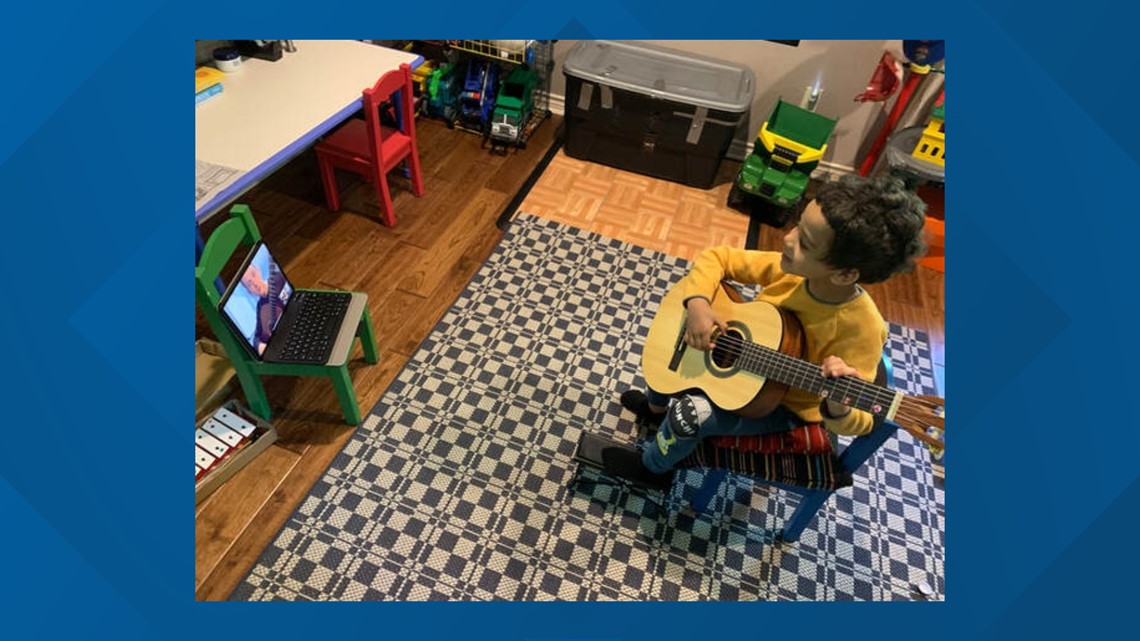 With the fundraiser, Steadman, the executive director at Orpheus Academy, said the academy wants to keep Theo's memory alive in every way possible.
"The powerful thing is that the kids are making the videos. It's really easy for them to upload those. They just turn on their phone or the computer and they just put it on there and it goes out to all their friends and family sponsors. So that not only are the kids getting better, not only are you raising money to fight cancer, but you're also bringing the joy of childhood music to, you know, hundreds and thousands of people around the country," Steadman said.
The Orpheus Academy is going into its 20th anniversary as a music school and its theme this year is giving back. Due to that, it decided to take the practice-a-thon worldwide.
"Literally now anybody can participate. We're actually launching Theo's Practice-a-thon at the end of this month, but anybody can go to Orpheus Academy. We'll have a banner there about how to participate. It is super easy to sign up and start sending videos to friends and family," Steadman said.
When Theo was first diagnosed with cancer, Chloe was pregnant with his sister. Now, Chloe's daughter, who is 4 years old, is taking lessons with Klondike and will be practicing in the fundraiser.