AUSTIN — Do you feel like it's hotter than normal this summer?
Well, we've got statistics to back that up.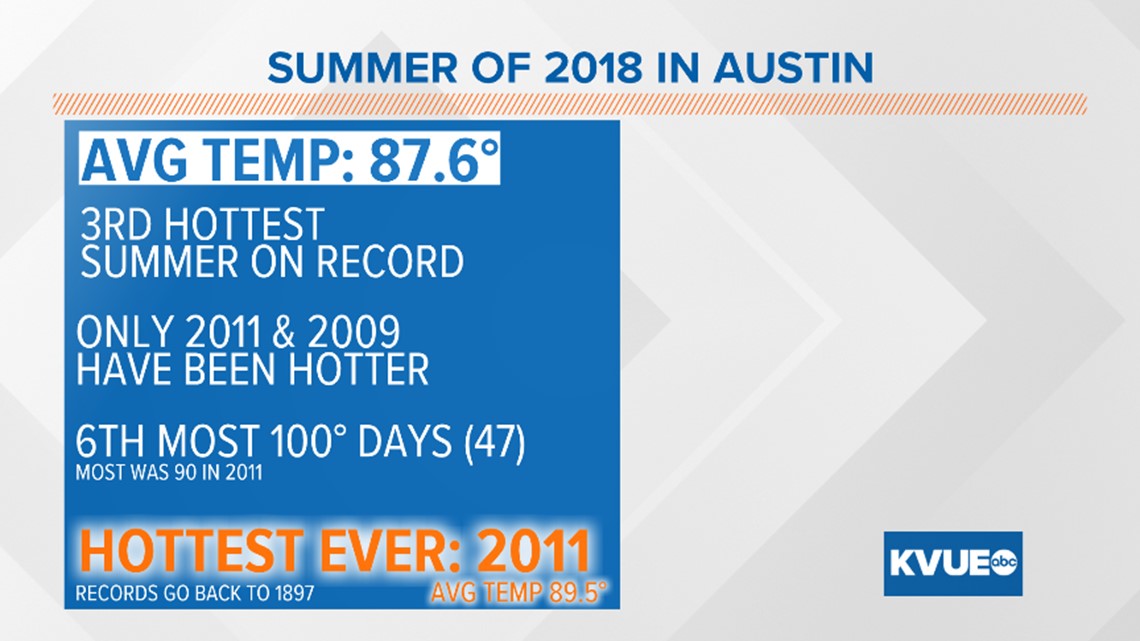 This summer (June 1 through Aug. 31) is set to be the third-hottest summer ever for Austin at Camp Mabry. The only summers that were hotter are 2011 (no surprise there) and 2009.
The average temperature so far this summer is 87.6 degrees which trails 89.5 degrees in 2011 and 88.4 degrees in 2009 respectively.
Also, this year we've had the sixth-highest amount of 100 degree days, but we could reach the top five by year's end.
This isn't probably news you're happy to hear.