AUSTIN, Texas — It will be mostly cloudy with patchy fog tonight. A 40% chance of rain is expected for Friday night as a front moves through the area.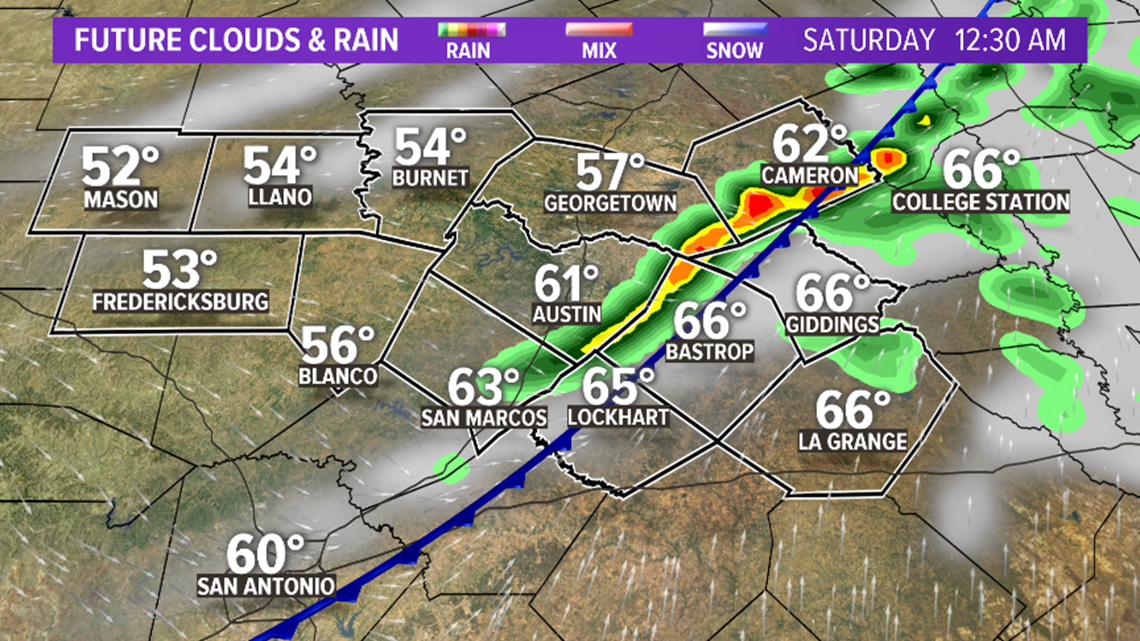 On Saturday, sunny, windy and much cooler conditions slide into the region.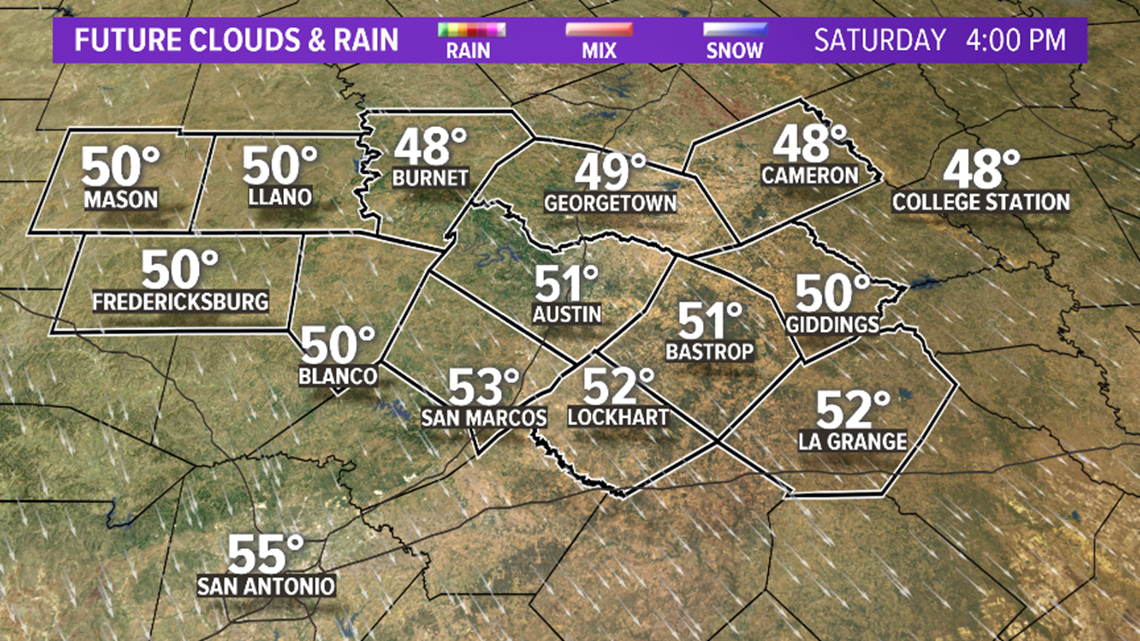 Highs on Saturday will be in the low 50s with northwest wind gusts around 35 miles per hour.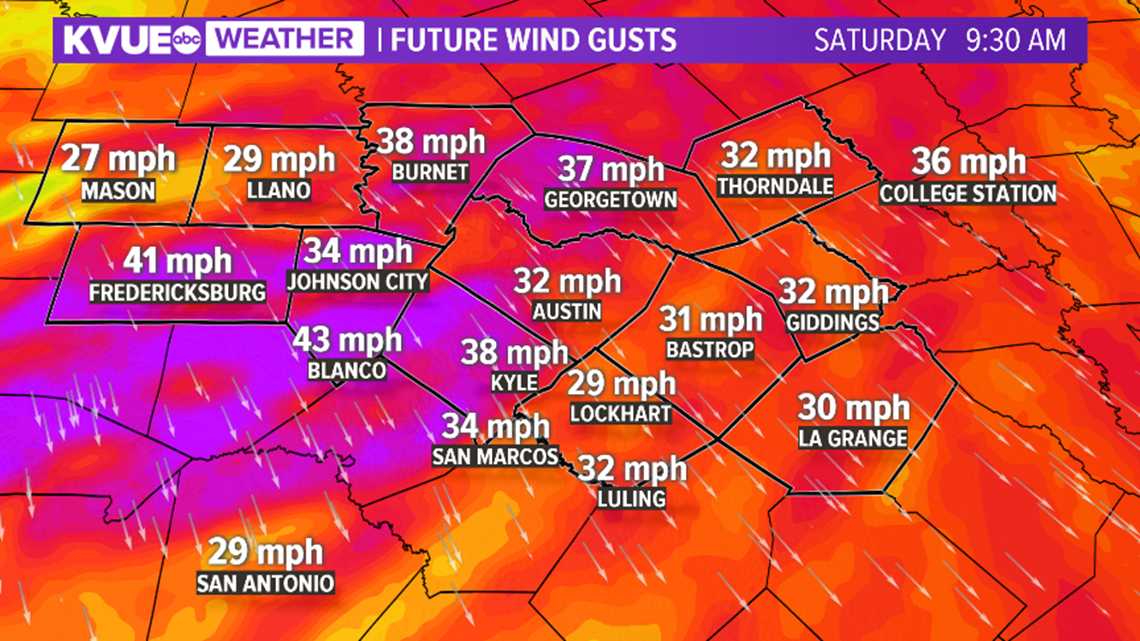 A freeze is possible outside of downtown Austin Saturday night with temperatures across the region dropping to the freezing point, or at least near it.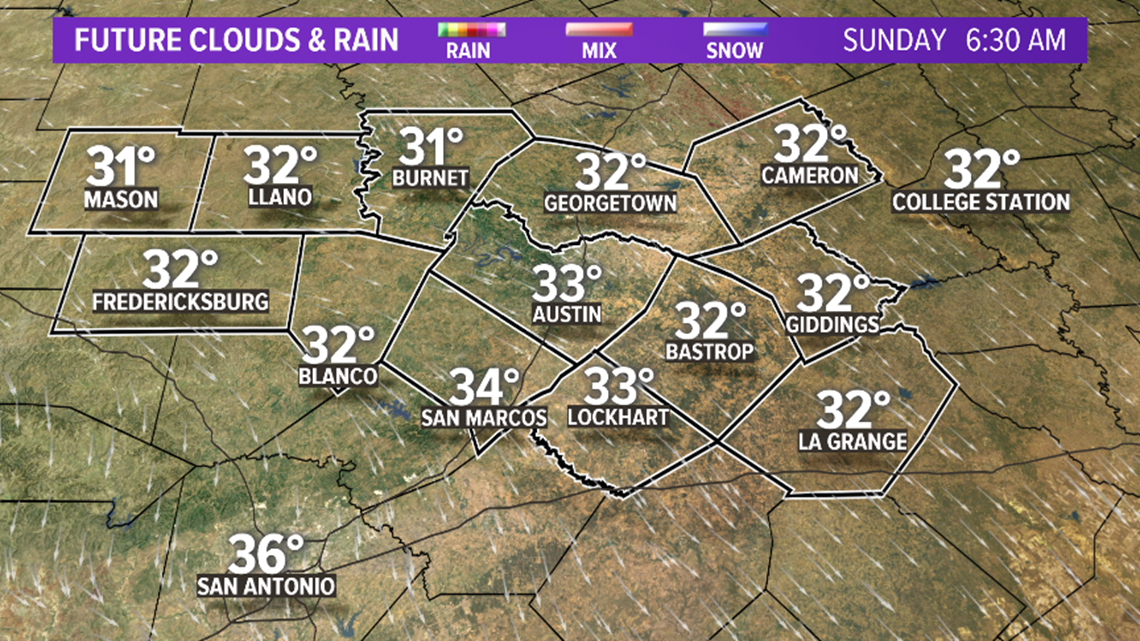 Expect conditions on Sunday to be sunny and cool with highs in the mid 50s.