AUSTIN, Texas — Rain, rain, go away. Come again another day!
Well, the rain came to Central Texas and it still hasn't gone anywhere. Why is that?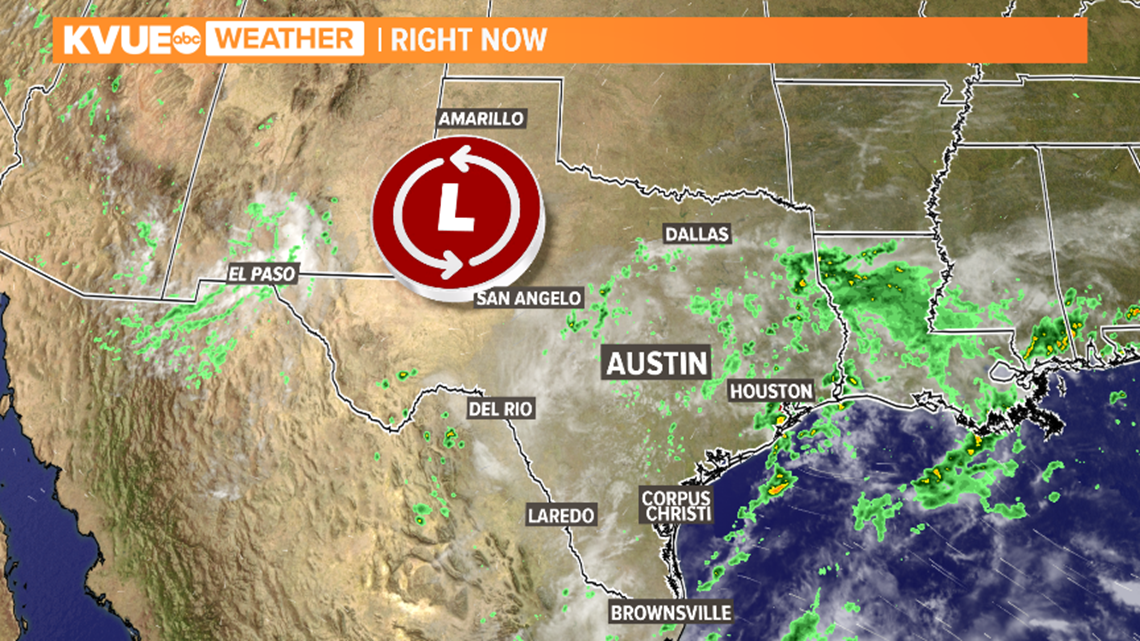 There have been many factors that have led to weeks of rain chances and our fourth-wettest May on record at Austin-Bergstrom International Airport.
May is historically the wettest month of the year for Central Texas, but this year a series of disturbances, a consistent southeast wind bringing in an abundance of tropical moisture, dew points consistently in the 60s and 70s, a couple of stalled-out boundaries, and now a slow-moving area of low pressure in the upper levels of our atmosphere have all been the main ingredients to what feels like a never-ending stormy weather pattern.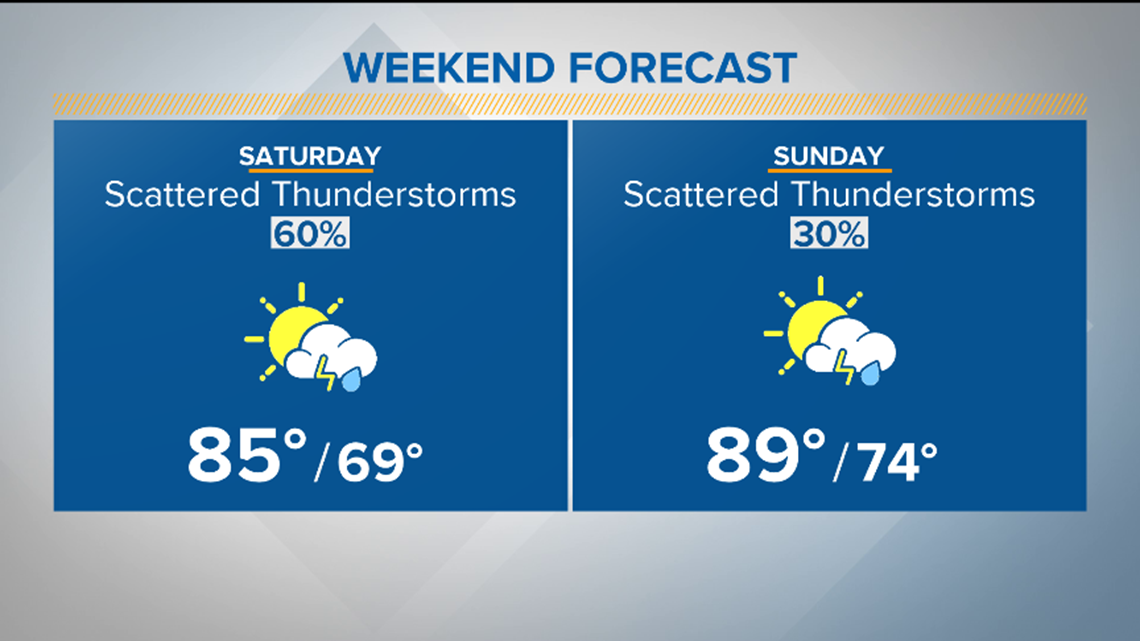 This low-pressure system will be responsible for scattered rain chances heading into the weekend and into the beginning of next week.
It looks like this pattern will not be ending any time soon. Long-range computer models are showing above-average rainfall for most of Texas through mid-June.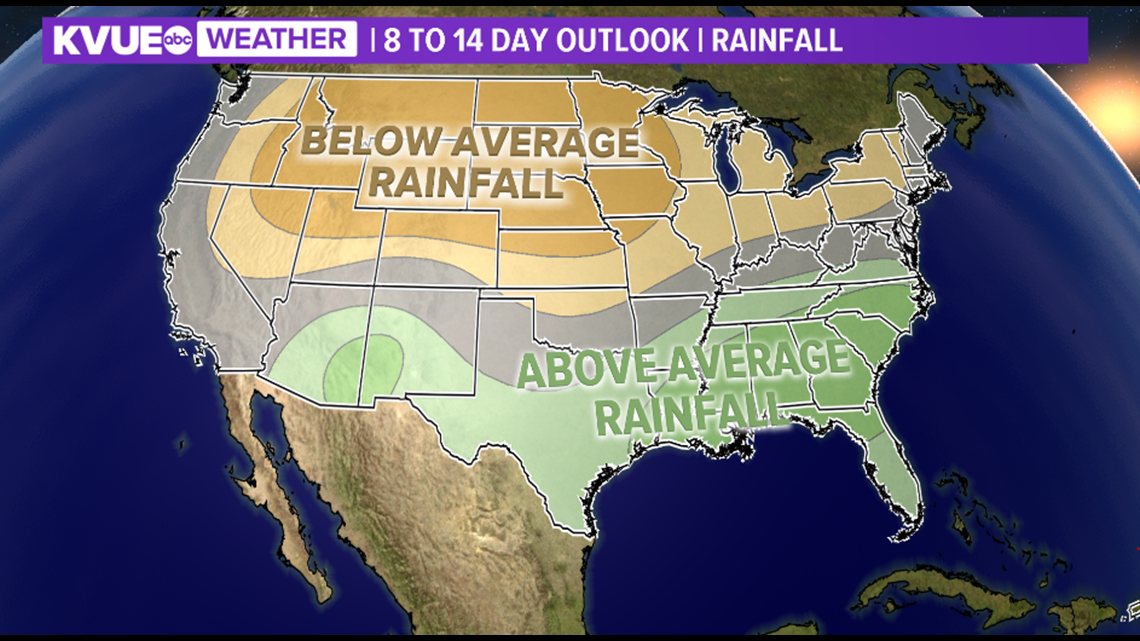 While the excessive rainfall has brought hazardous conditions in regard to flash flooding, it has made a positive impact on the drought monitor.
An updated drought monitor is released for Central Texas every Thursday morning, and this week's update came with no surprise. After recent heavy rain and a very busy severe weather season, Central Texas is officially out of a drought, which hasn't been the case since September 2020. Mason County and parts of Gillespie and Llano counties remain "abnormally dry" at this time.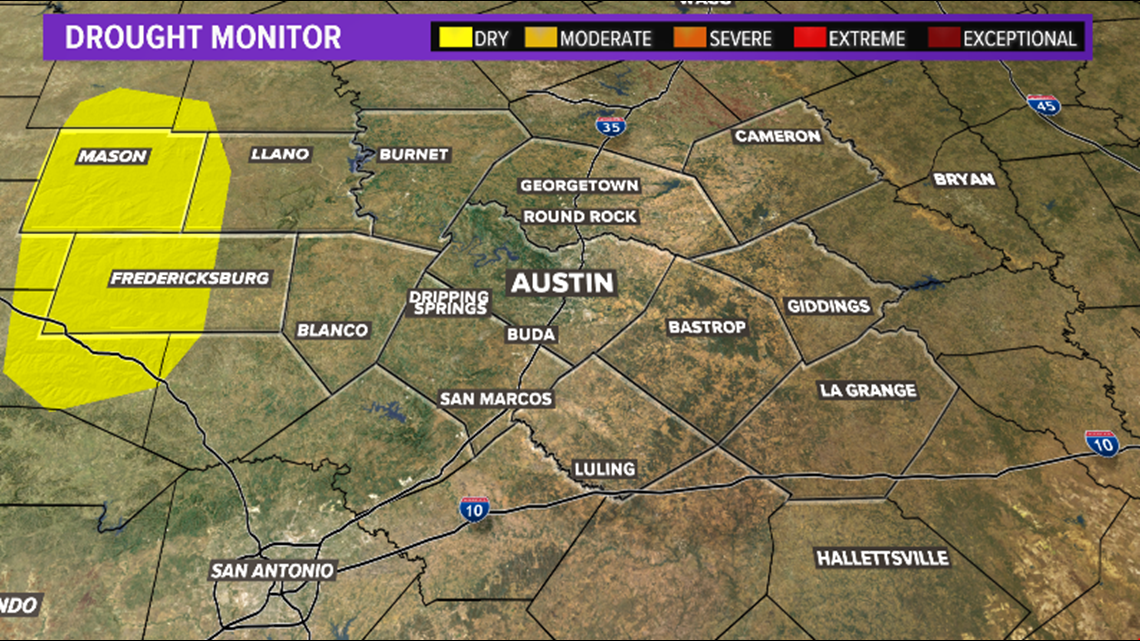 The drought has not only improved for us in Central Texas. As a matter of fact, only 19% of the state is dealing with a drought at this time, thanks to soaking rounds of rain.
Much of the region has had abundant precipitation and, according to the U.S. Drought Monitor, many areas have recorded over 200% of normal rain. Along with the rain, below-average temperatures have been the norm for many regions over the last month.
Elevated rain chances remain in the extended forecast. You can take a quick look at it right here: