TEXAS, USA — Over the past couple of days, wildfires have developed over much of Central Texas, including and especially over portions of Hays County, where two wildfires have sprung up.
One of those being on its border with Blanco County and a new one just east of Wimberley, which developed Tuesday and caused mandatory evacuations for areas in Wimberley as the fire spread.
Many may be wondering how these fires form in the first place. It is important to note that wildfires need a heat source, as well as fuel and oxygen. The atmosphere itself is 21% oxygen, so the atmosphere in and of itself can support wildfires, which is why many fires continue for longer periods of time, depending on how much of the fuel and heat source is available to it.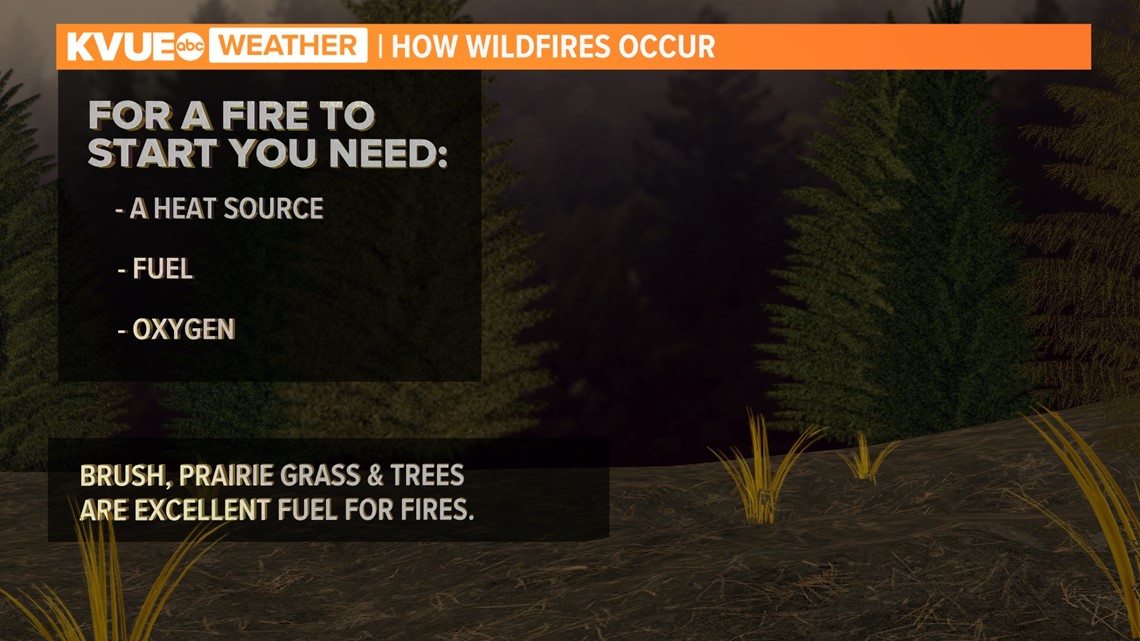 Examples of fuel needed for these wildfires include, but are not limited to, dry brush and moisture-deprived vegetation, such as brown grass. The drier the ground, the more combustible it becomes, especially when combined with a heat source, such as a cigarette or match.
This is why it's important to not burn anything outside because it can get out of hand rather quickly, especially with these winds. Additionally, humidity levels are on the lower side during this afternoon, and that can increase the fire risk as well.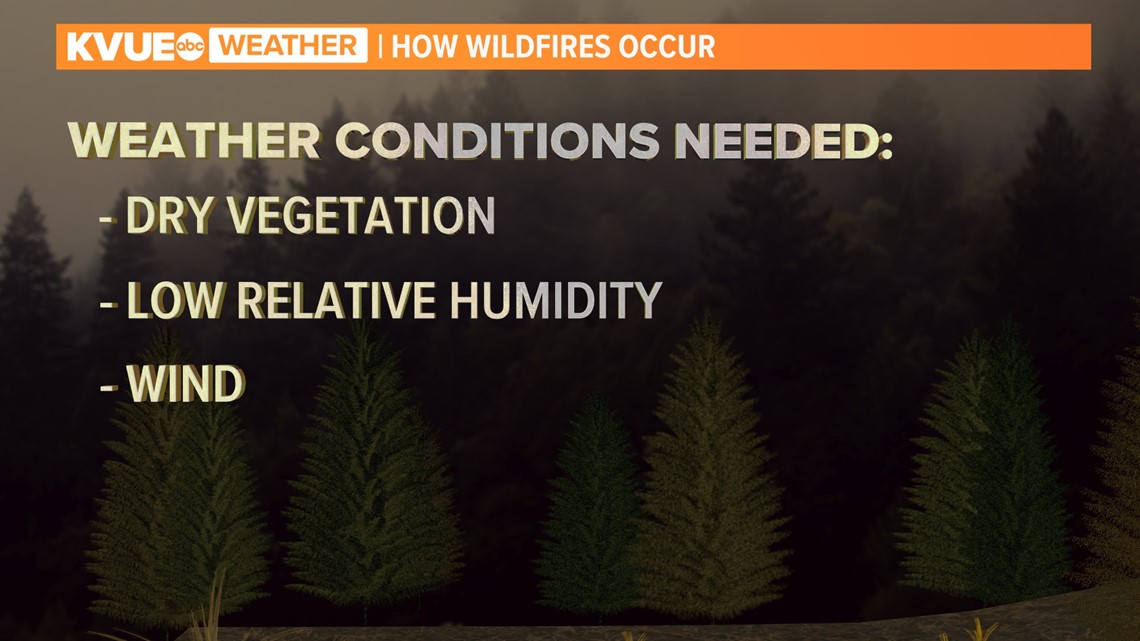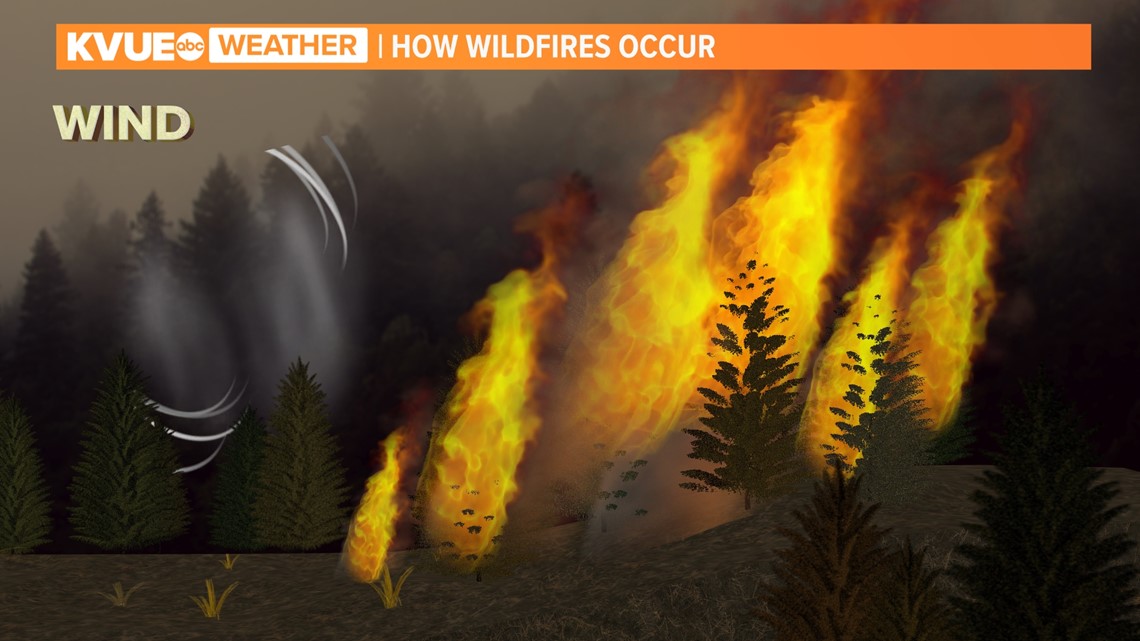 Once a fire starts, it can be difficult to contain, especially with strong winds. Thus, the end result is what's pictured in the photo above. Trees would burn, and eventually other forms of wood, and other large objects, such as cars and houses.
In those situations, it's very important to listen to emergency managers and prepare in case it is time to evacuate. In some instances, you could only have minutes to escape.