AUSTIN, Texas — Editor's note: This blog is no longer updating. For the latest, click here.
November usually brings a temperature rollercoaster ride as we settle into the fall season and get closer to transitioning into the winter months. This week will definitely deliver on the temperature swings, so get ready for the ride!
Before the next shot of cool fall air arrives, we have another warmup to get through. A southeast wind has returned, and this will be our main driving factor for the increasing heat and humidity through mid-week.
The first half of the week has brought mild mornings in the 50s and 60s with warm afternoons. Highs will reach the mid-80s by Wednesday.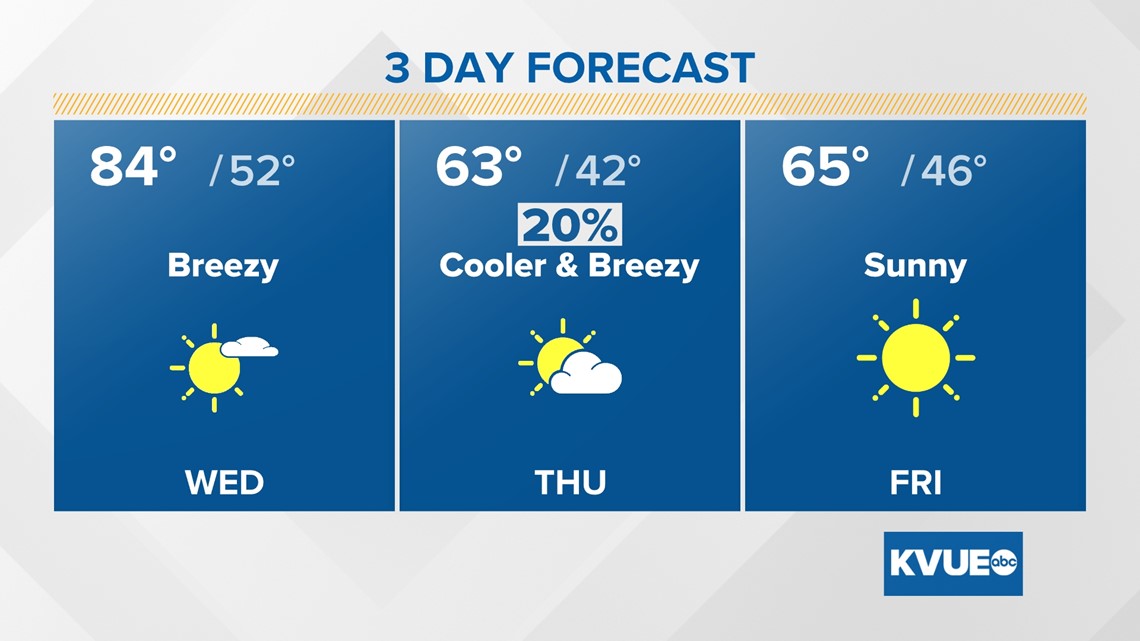 Cold front No.1
The next cold front is a strong one but mainly dry. It's scheduled to push through overnight Wednesday into Thursday morning. It only brings a 10% to 20% chance of rain with it, but as it taps into the little bit of gulf moisture that's in place for areas east of Austin, some spots could squeeze out up to a tenth of an inch of rain.
The temperature drop is what's most exciting about this cold front. It's expected to bring a 20-degree temperature change with it. We'll drop from highs in the mid-80s on Wednesday to highs only in the lower and mid-60s by Thursday.
The chilly mornings will be back as well with lows in the 40s for our central and eastern counties. We'll see 30s for the Hill Country.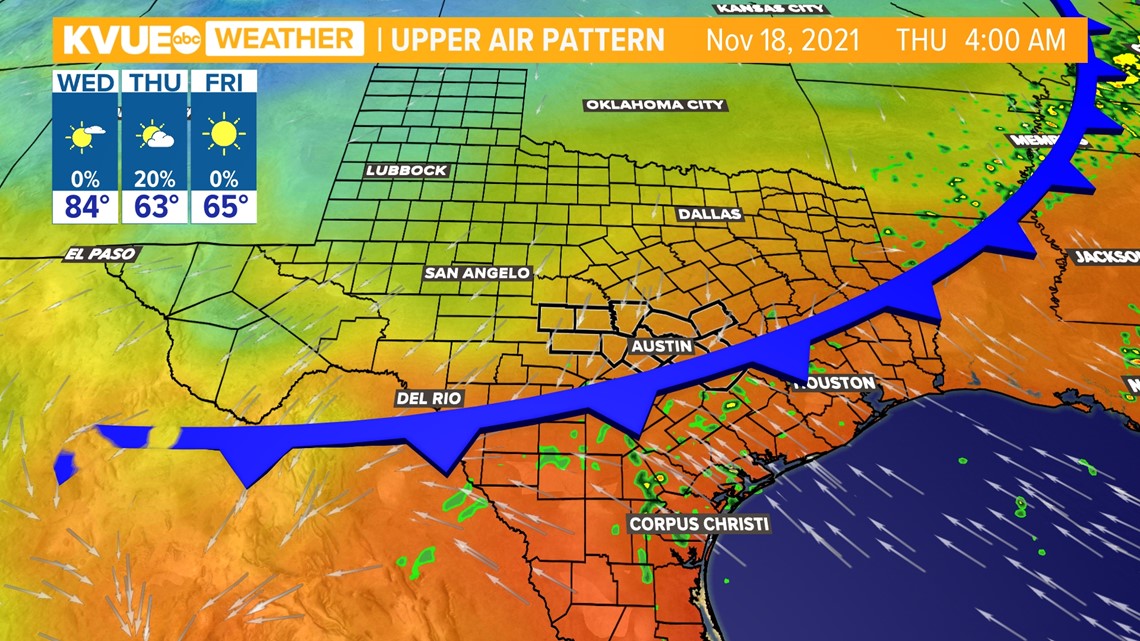 Cold front No. 2
The second cold front is not as strong. Computer models are still not in complete agreement with the evolution of this front, but it should push through late Sunday.
Similar to cold front No. 1, we only see a 10 to 20% chance of rain with this system at this time, but the temperature change is not expected to be as drastic. It should reinforce seasonable temperatures and low humidity.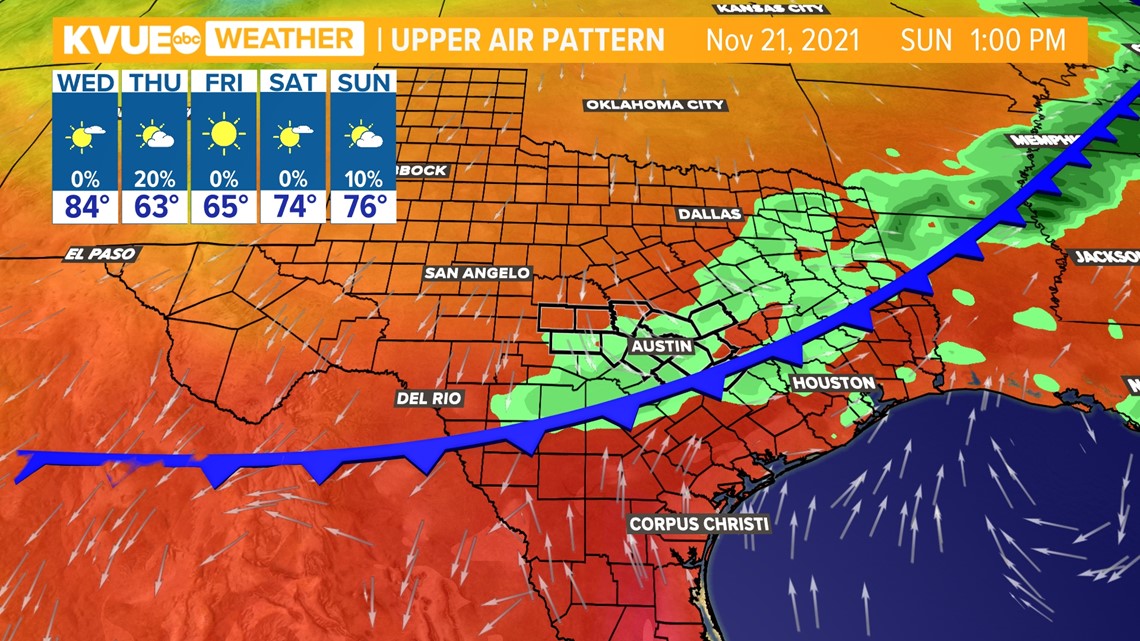 The KVUE Weather Team will continue to closely monitor this developing forecast.
In the meantime, the extended forecast can be found below: