AUSTIN, Texas — With school being out longer than expected due to the coronavirus, tune in to Albert's Weather Classroom for a free way to keep your students learning!
You can stay up to date on Albert's lessons by referring to this page or by checking Facebook, Twitter and YouTube.
DAY 1 - All Things Weather: Seasons, Storms and Weather Safety
DAY 2 - The Atmosphere: Clouds, Rainbows, Sun Dogs and Halos
DAY 3 - Reading Wednesday: "Freddy the Frogcaster"
DAY 4: Thunder Thursday! Severe Weather: Tornadoes, Hail, etc.
DAY 5 - Forecast Friday: Let's Forecast Together!
DAY 7 - Space: Planets, the Moon, the Sun, the Stars
DAY 8 - Reading Wednesday
DAY 9 - Tropical Thursday
Below is a look at Albert's classroom curriculum. No registration needed, just follow and like Albert Ramon KVUE on social media so you can receive alerts when he's live.
Here's what you can expect in the coming days!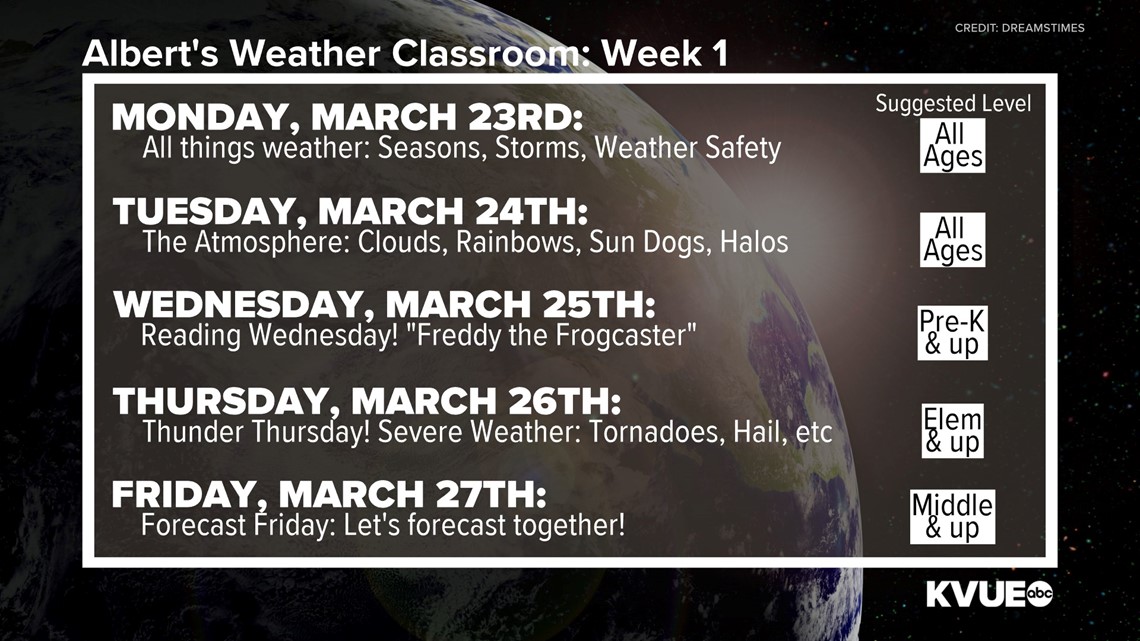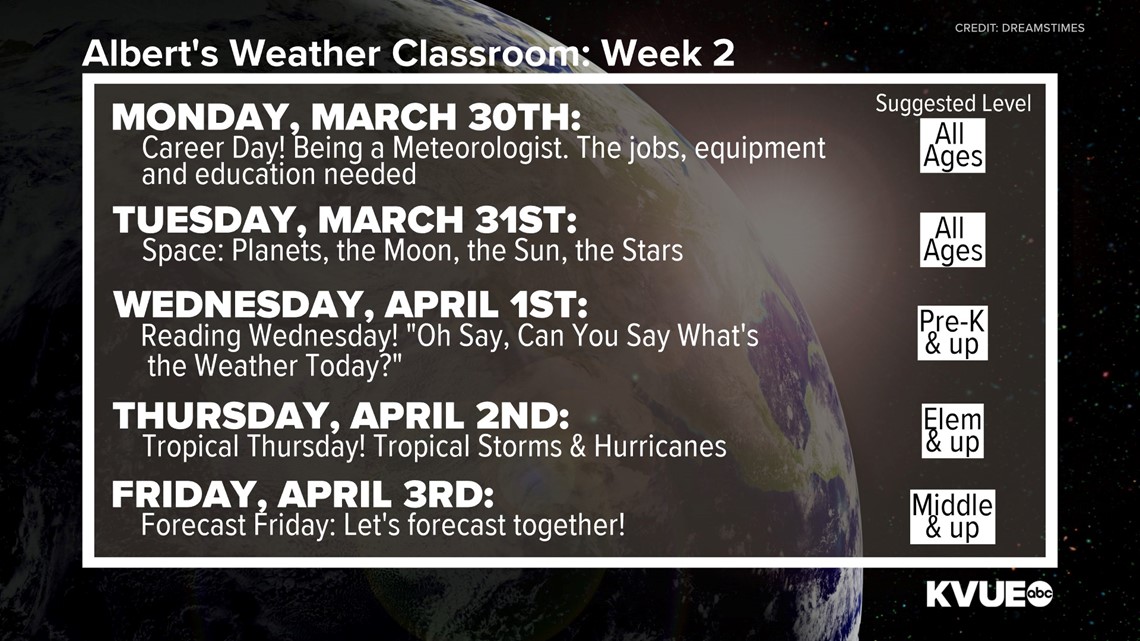 WATCH: Gov. Greg Abbott joins KVUE to discuss coronavirus preparedness in Texas