AUSTIN, Texas — After several days of wet weather, the rain is finally pulling away from Central Texas, and drier weather will filter in through Wednesday afternoon.
Here's a timeline of what to expect:
As of 11 a.m., heavy rain has finally pushed out Central Texas, and through this afternoon the clouds will begin to clear.
Temperatures will be noticeably warmer by Wednesday afternoon, with highs near 60 degrees.
Winds will stay a bit breezy at times through the afternoon out of the west northwest.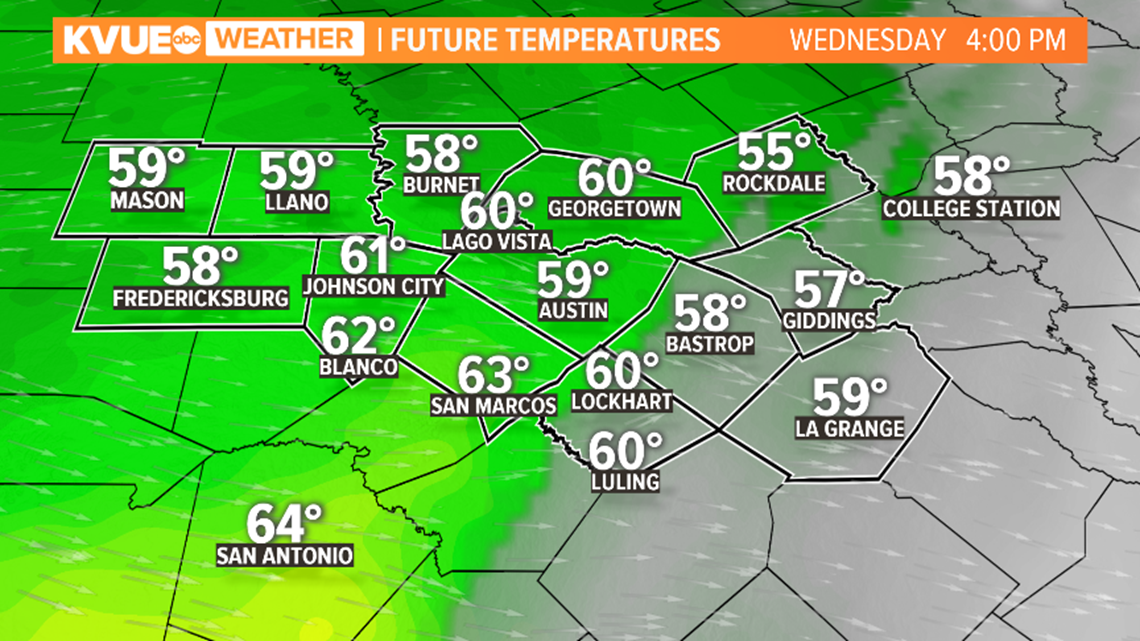 Following the rain, Thursday will be dry and cool. Expect a mostly sunny sky with afternoon highs only in the mid 50s.
The breeze will still be around through Thursday out of the north at 10 to 15 mph.
Valentine's Day will stay dry, but the morning will be cold with lows in the low to mid 30s. The afternoon on Friday will feature sunshine with afternoon highs in the mid to upper 50s.
Temperatures will gradually trend warmer through the weekend and first part of next week.
Here's a look at the extended forecast: