AUSTIN, Texas — We're tracking a strong cold front that will deliver a big drop in temperatures along with a chance for a few rain showers and spot storms Monday morning. The cold front will race south into Texas, working its way toward Central Texas just in time for the Monday morning commute.
Timeline and impacts
Monday morning: The cold front will move into Central Texas early Monday morning and continue working its way through the area late that morning. Along the cold front, expect a broken line of shower activity. A spot storm cannot be ruled out.
The best chance for rain activity is along the Interstate 35 corridor and for the Coastal Plains, but the Hill Country will have a chance for a few showers as well. Temperatures will be in the upper 60s and lower 70s prior to the front moving through early Monday morning.
The front will move into the Hill Country around 6 a.m. to 7 a.m. and should move through Austin between 8 a.m. and 9 a.m. Temperatures will fall about 15 degrees once the cold front moves through, with winds gusting up to 30 mph.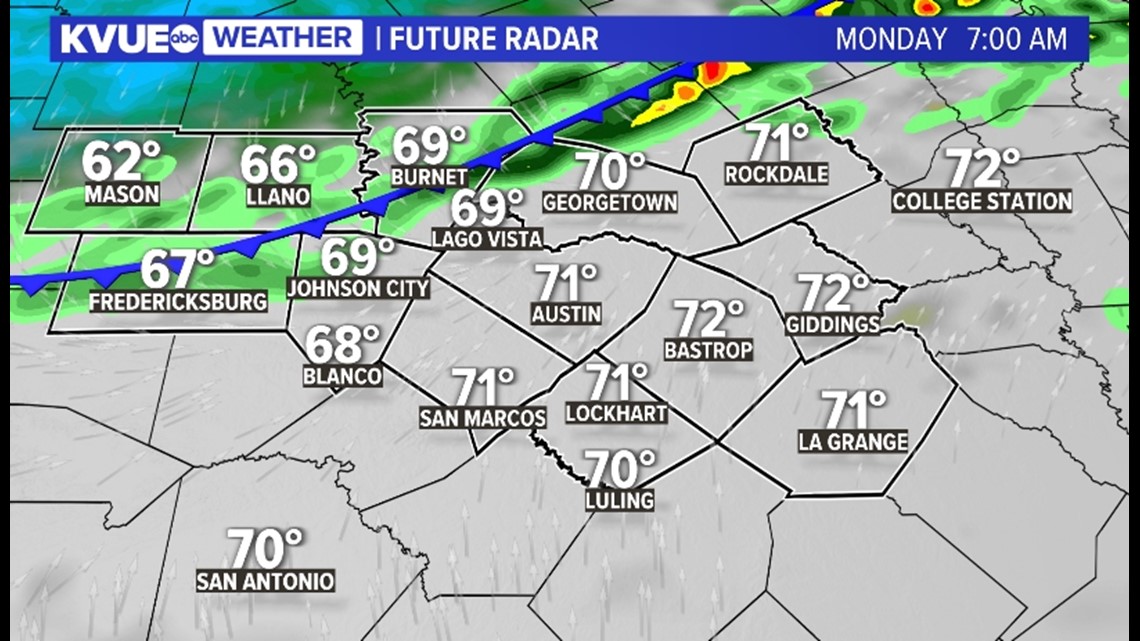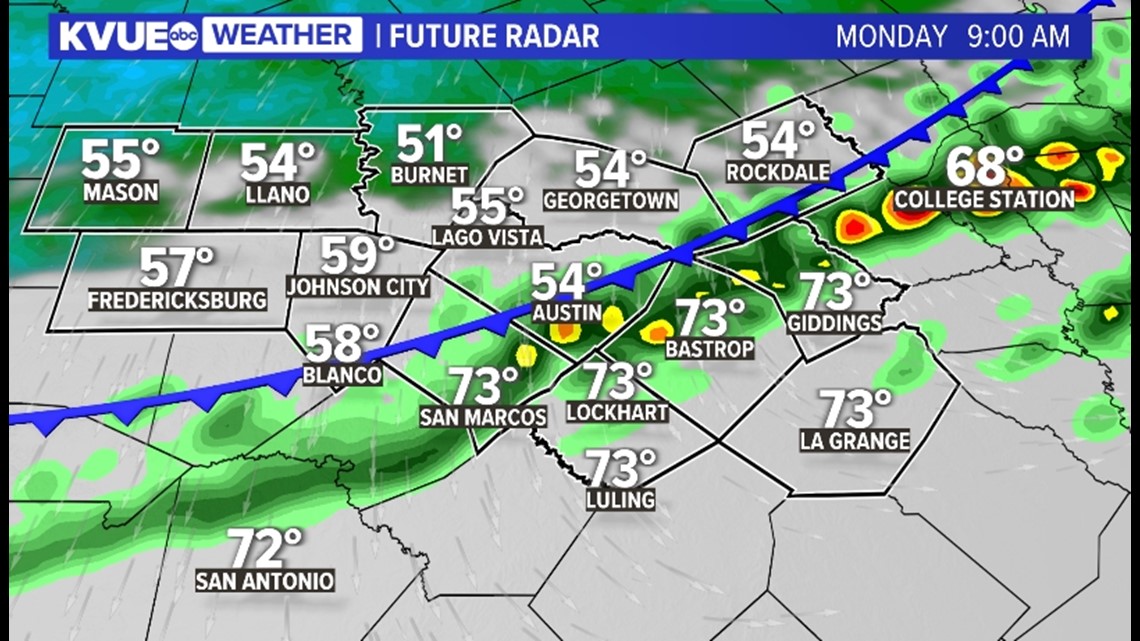 While a spotty storm or two are possible on Monday morning, severe weather and flooding are not expected. Storms could produce brief heavy rainfall and wind gusts up to 35 mph for the Coastal Plains. Rain amounts are expected to be below a quarter of an inch with the Hill Country seeing less than a tenth of an inch.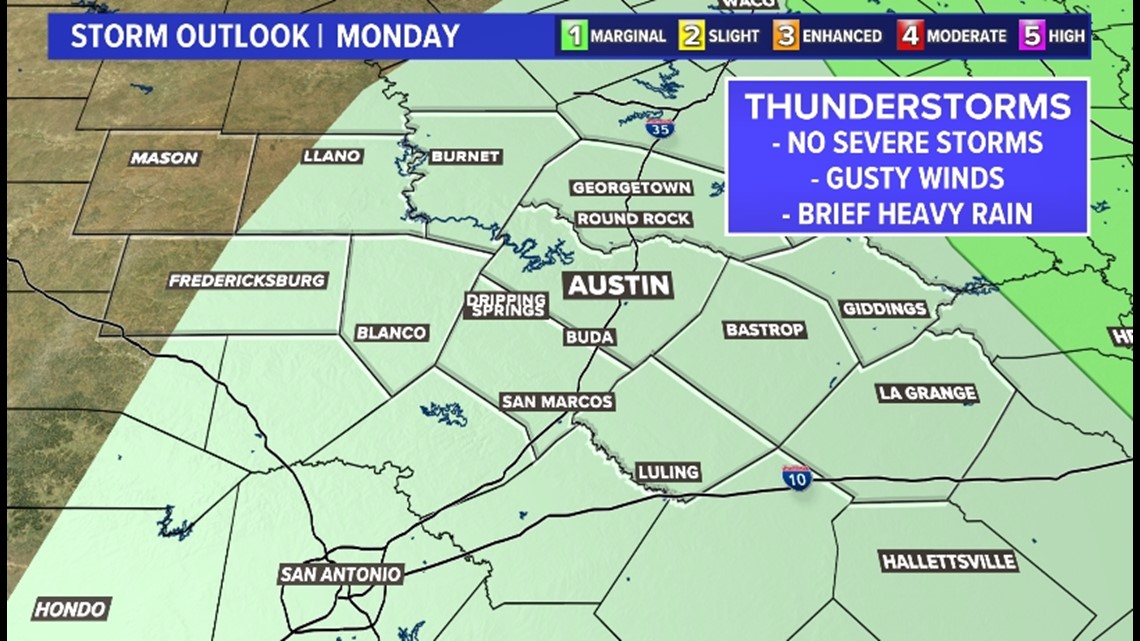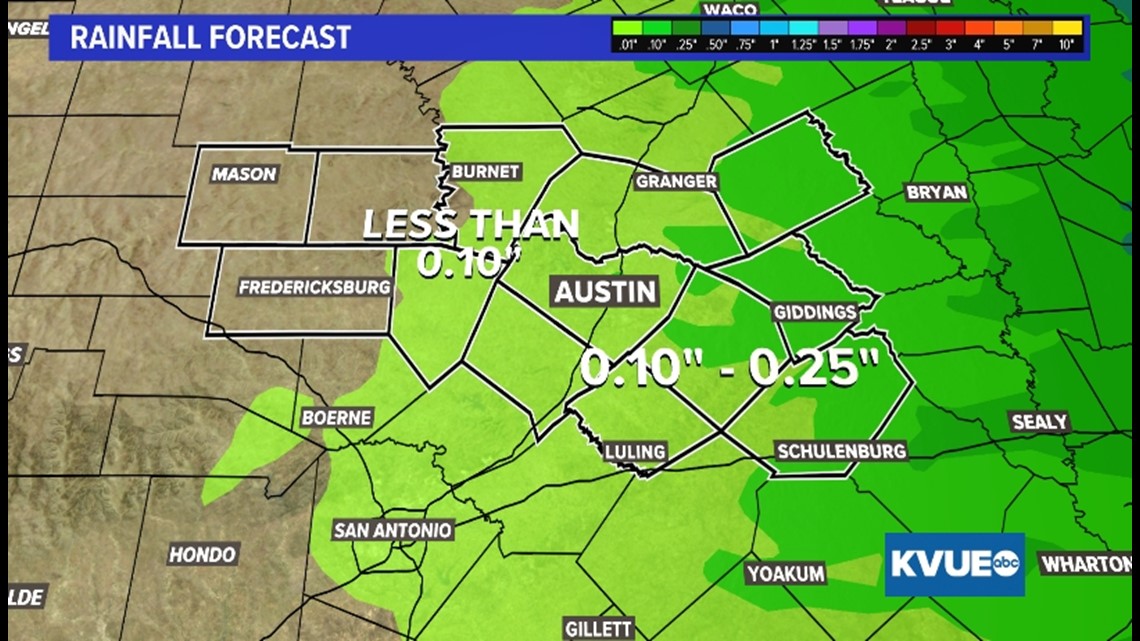 Lunchtime Monday: By lunchtime, the cold front is expected to be south of the area. Central Texas will remain dry but noticeably cooler with strong northerly winds gusting up to 35 mph. Make sure the holiday decorations are secured!
The cloud cover could linger behind the cold front, which will keep afternoon temperatures in the 50s. You'll want a jacket!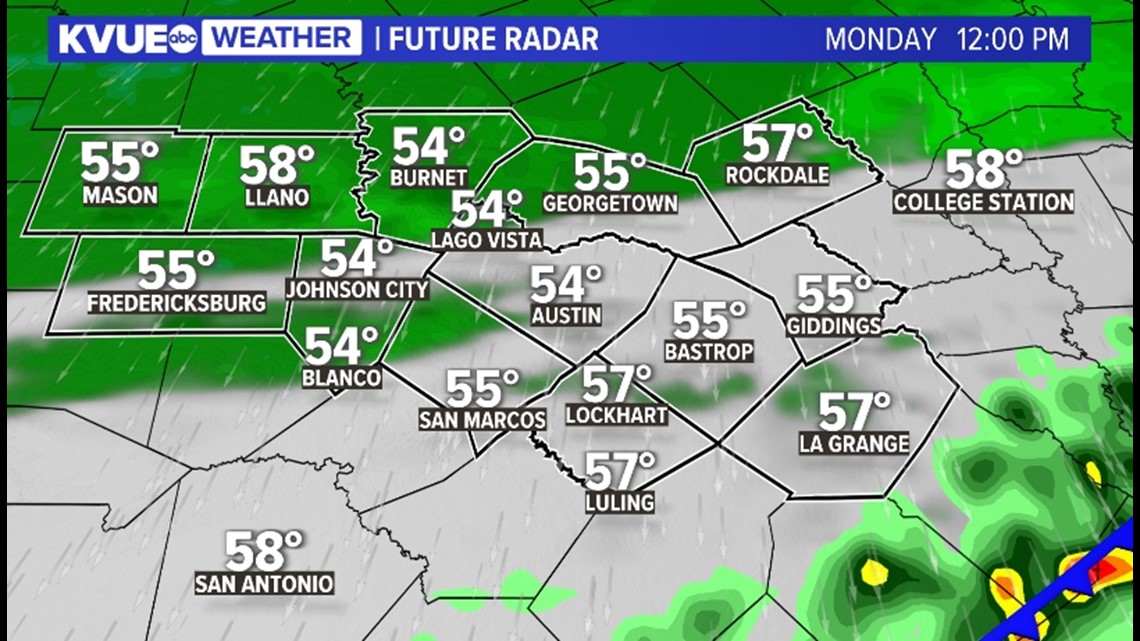 Monday evening: The temperatures will hold steady in the 50s during the evening hours and, by Tuesday morning, temperatures will fall into the 40s. If you have any plans, you'll want a jacket.
What will save us from seeing temperatures bottom out overnight is an uptick in cloud cover ahead of our next weather-maker on Tuesday for most areas. The exception is the Hill Country, where some breaks in the cloud cover will allow temperatures to fall into the 30s.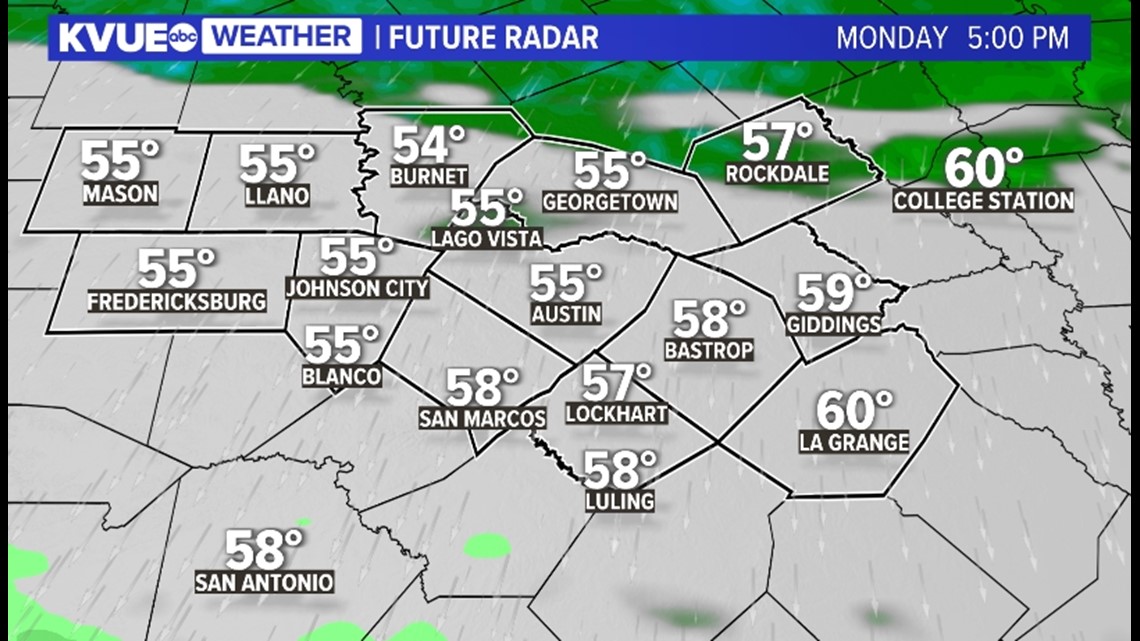 The KVUE Storm Team will continue to closely monitor this developing forecast.
In the meantime, the extended forecast can be found below: