AUSTIN, Texas — Editor's note: This blog is no longer being updated.
After a brief break from the precipitation this afternoon, rain chances will increase this evening into the overnight hours. Rain will generally be light to moderate but a rumble of thunder or two is possible. No severe weather is expected. Temperatures will be in the 40s, so you'll want the jacket and the umbrella if you have plans.
While most areas will see only light rain, including Austin, there is the potential for a light wintry mixture in the higher elevations of the Hill Country tonight into Monday morning. Temperatures will remain above freezing, so no accumulations are expected in the Hill Country. In Austin, and along I-35, only a light rain is currently expected.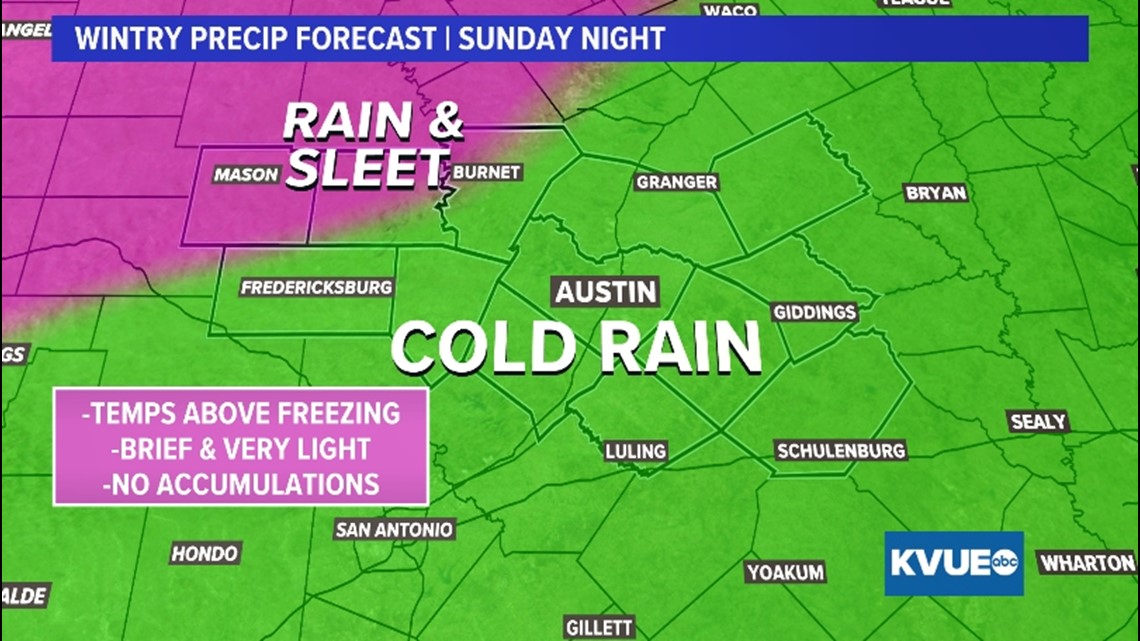 Here's a detailed timeline for what to expect for Sunday.
Wintry precipitation timeline:
8:00 p.m. Sunday: Light to moderate rain showers will spread over most of Central Texas. Temperatures will remain well above freezing, so rain is expected. As temperatures fall into the lower 40s in the Hill Country, the rain showers could mix with a few sleet pellets, especially for the higher terrain, but no accumulations are expected.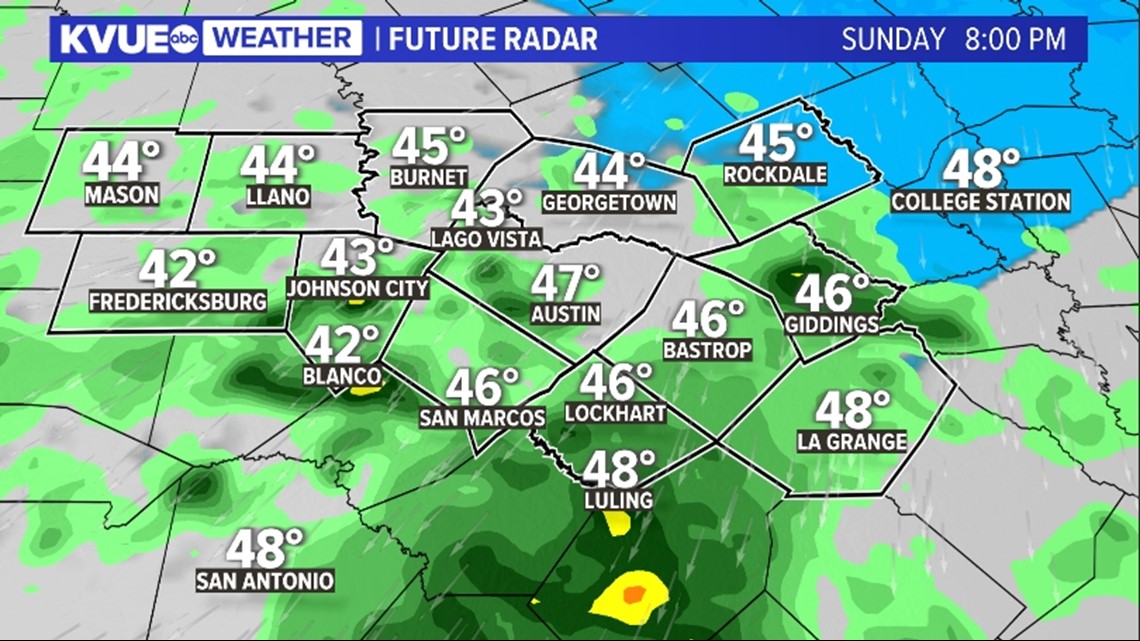 12 a.m. Monday: The showers will continue into the overnight hours for all of Central Texas. Most areas will remain rainy but brief pockets of a wintry mixture could continue at times across the Hill Country Sunday night into Monday morning as the upper-level system moves overhead causing enough cooling throughout the atmosphere. Temperatures will remain above freezing so no accumulations are expected.
Again, it is important to note that most areas will not see wintry precipitation and no accumulations or travel issues are expected at this time.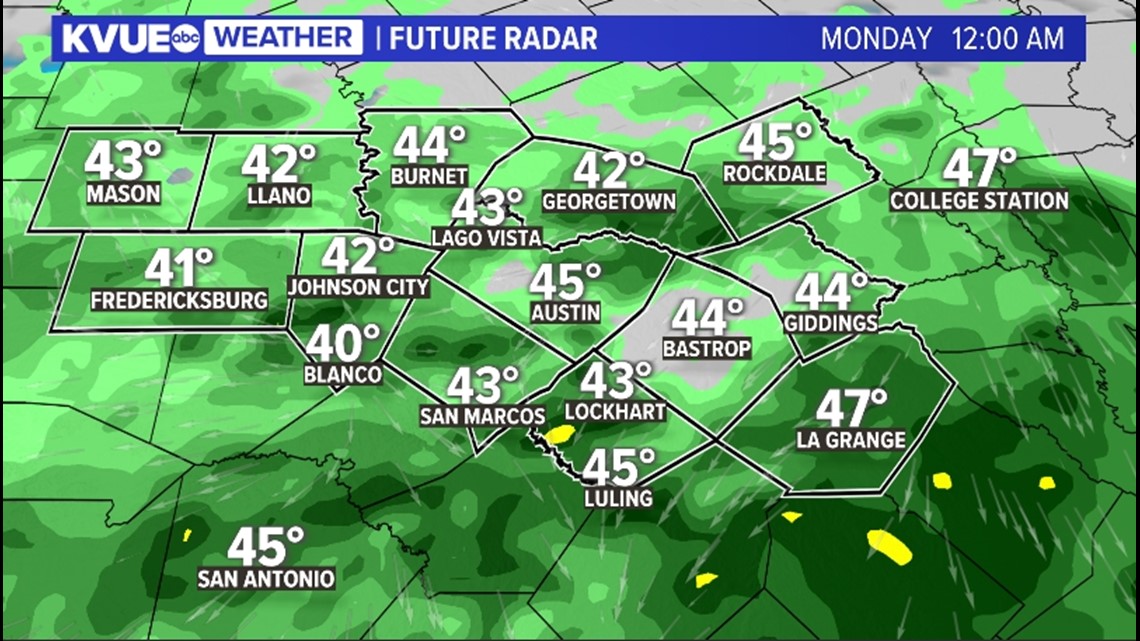 Warming up again next week
After the winter-like weekend, another quick warmup is expected for next week as highs warm through the 60s and eventually 70s by late week. A look ahead to Christmas Eve and Christmas Day shows warm afternoons in the upper 70s and near 80 with no chance for rain.
The KVUE Storm Team will continue to monitor this developing forecast.
In the meantime, the extended forecast can be found below: