AUSTIN, Texas — After widespread rain and storms Saturday afternoon, scattered showers will remain possible through the overnight. In addition to the rain, dense fog will also be possible late Saturday night and Sunday morning.
Shower activity will continue to become more scattered through the late evening and early overnight. While heavy rain and storms are not expected, scattered residual light rain showers will still be around by Sunday morning.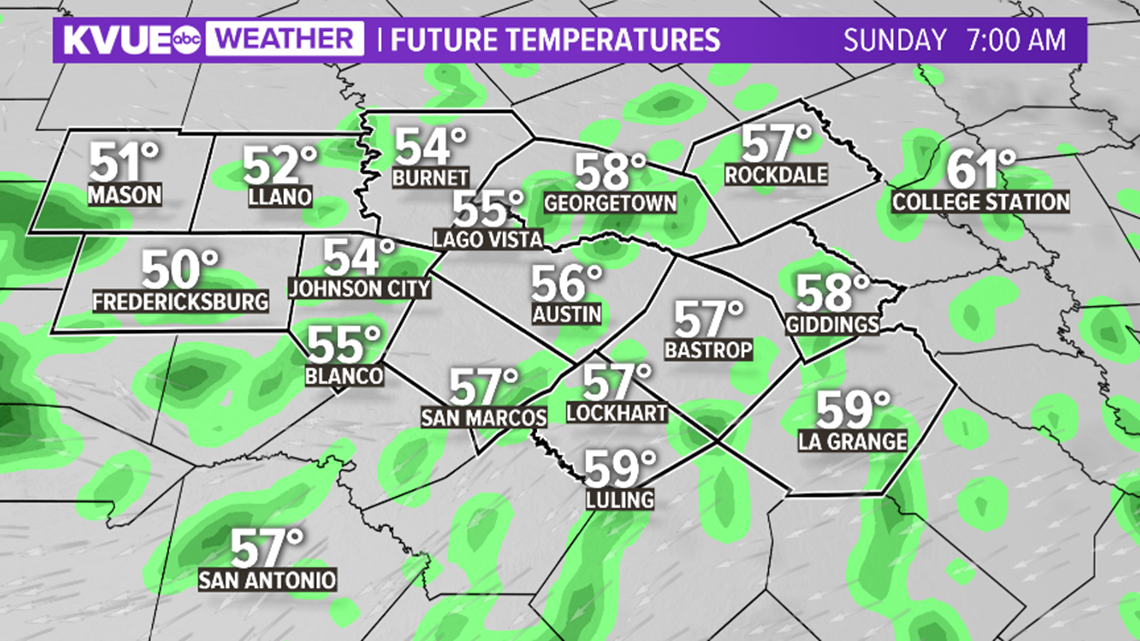 With the ground quite saturated and showers ongoing, widespread fog is expected Sunday morning.
This fog may locally reduce visibility to under a quarter-mile at times. Please be extra mindful if driving Sunday morning.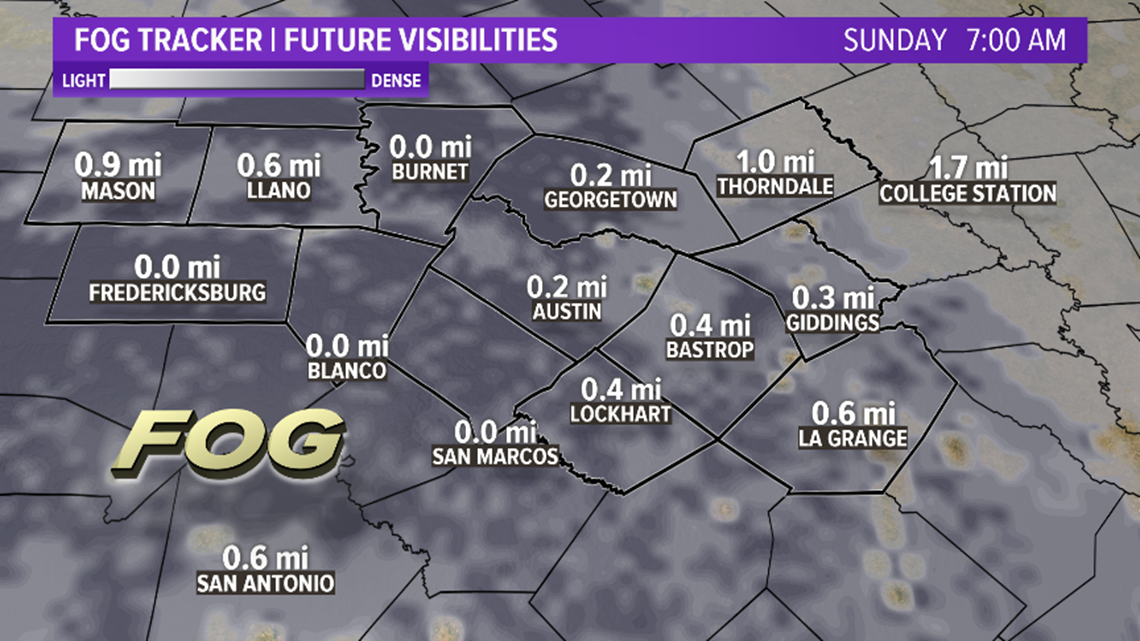 Sunday will be a much drier day than Saturday, but even into Sunday afternoon a few widely scattered showers cannot be ruled out.
Otherwise, Sunday will feature a mostly cloudy sky with afternoon highs in the low to mid-70s. Some across the Hill Country may stay in the 60s.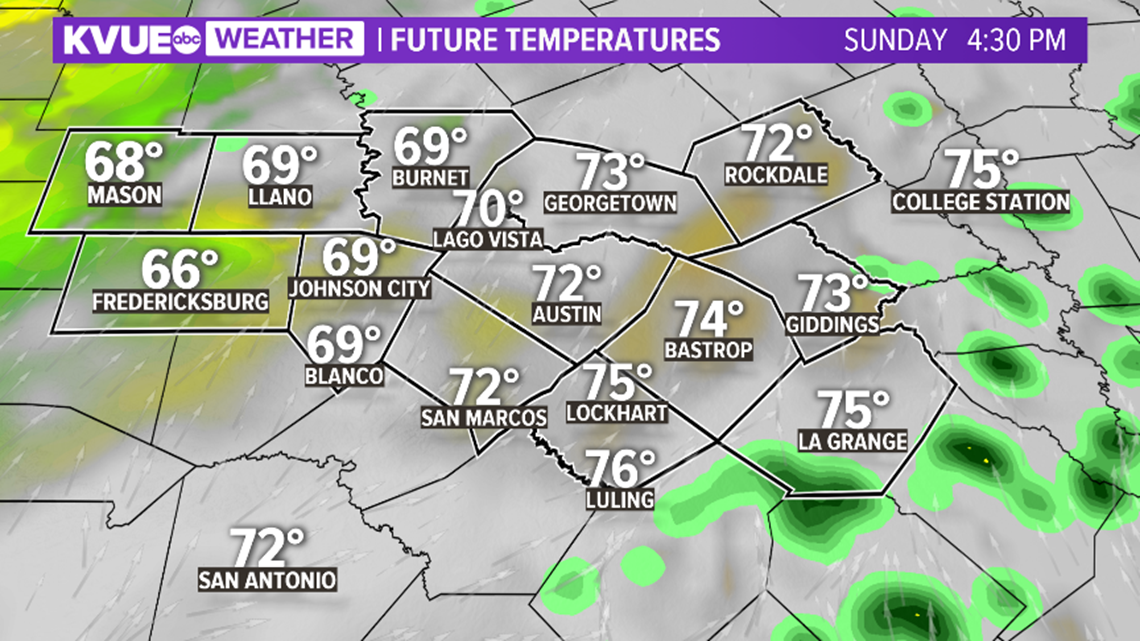 By Monday afternoon the weather across Central Texas will be just about completely dry, and afternoon highs will trend much warmer.
Monday afternoon will likely be the coolest afternoon of the entire work week, and already by Monday highs will reach the low 80s.
A drastic warm-up continues going into the middle of the week.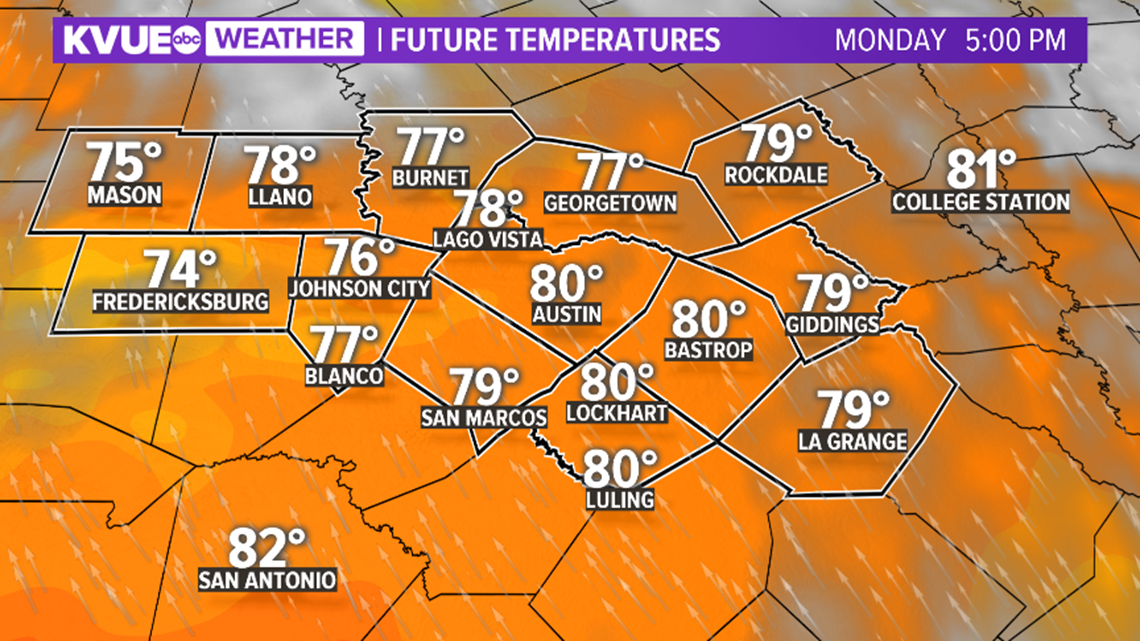 In fact, by Wednesday afternoon, highs are expected to reach the 90-degree mark, and highs will stay in the upper 80s to low 90s through Friday afternoon.
A cold front may bring in slightly cooler weather by next weekend.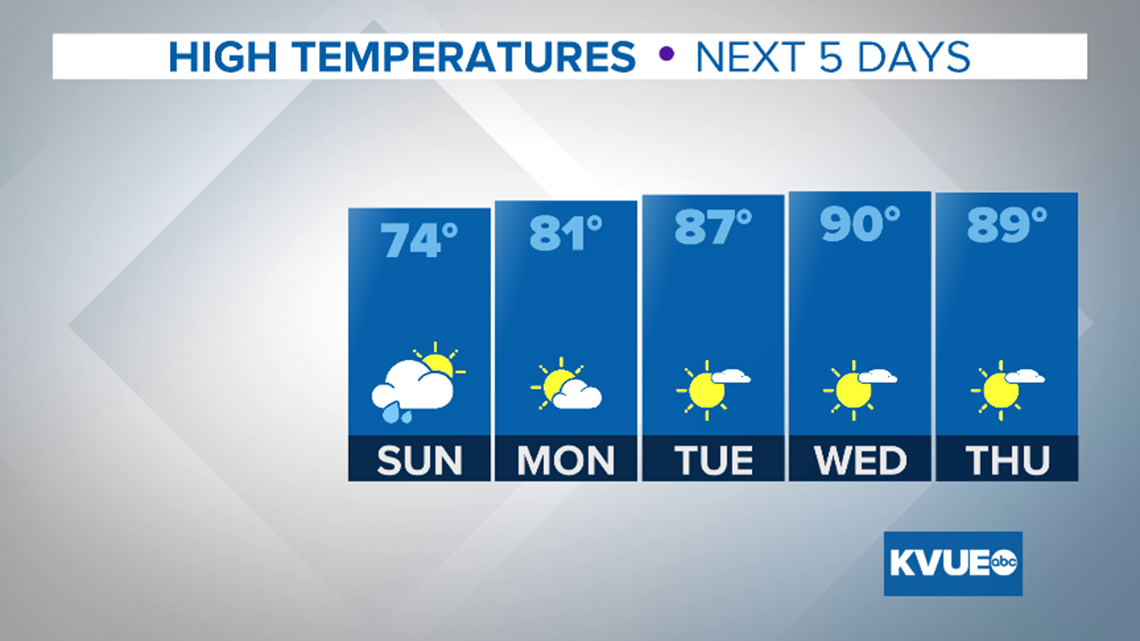 Check out the extended forecast below.
The KVUE Storm Team will continue to monitor this developing forecast.