AUSTIN — Who's ready for turkey?! Or better yet, who's ready for a cool fall week to help you get in the Holiday spirit? While most of us won't see rain this week, we will all see below average temperatures leading up to Thanksgiving day.
If you're planning to travel the day before Thanksgiving, keep in mind that scattered showers are in the forecast. Although these showers shouldn't cause much of an issue, a strong storm cannot be ruled out.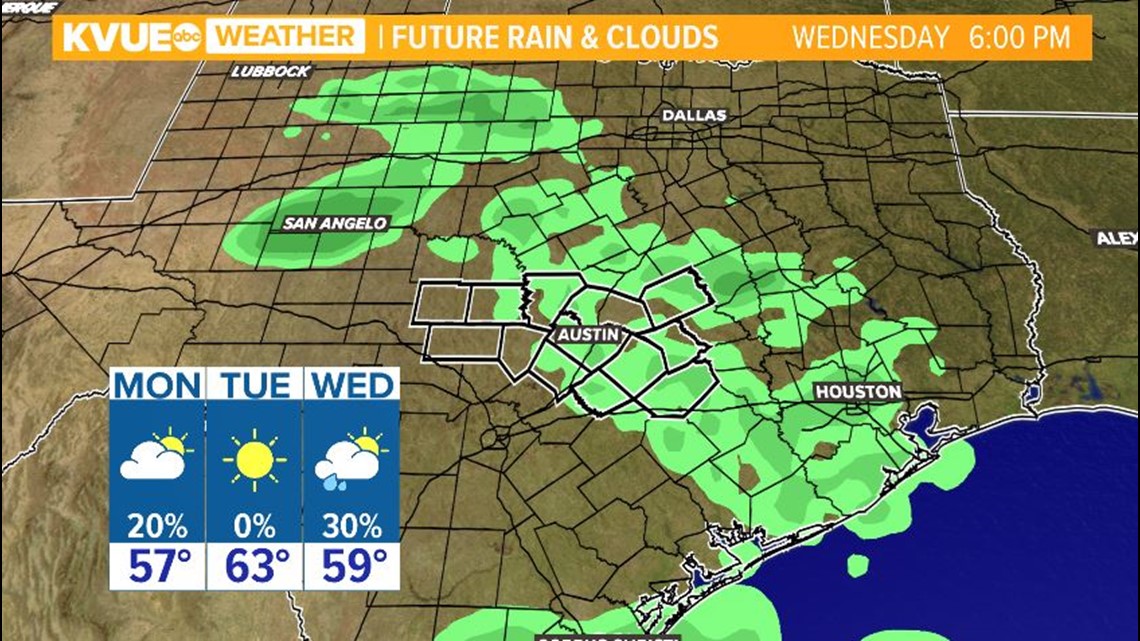 Thanksgiving Day is looking perfect to spend with your loved ones. Although we won't see much sunshine, there are no rain chances to impact any outdoor plans. Highs will be cool but comfortable in the low 60s.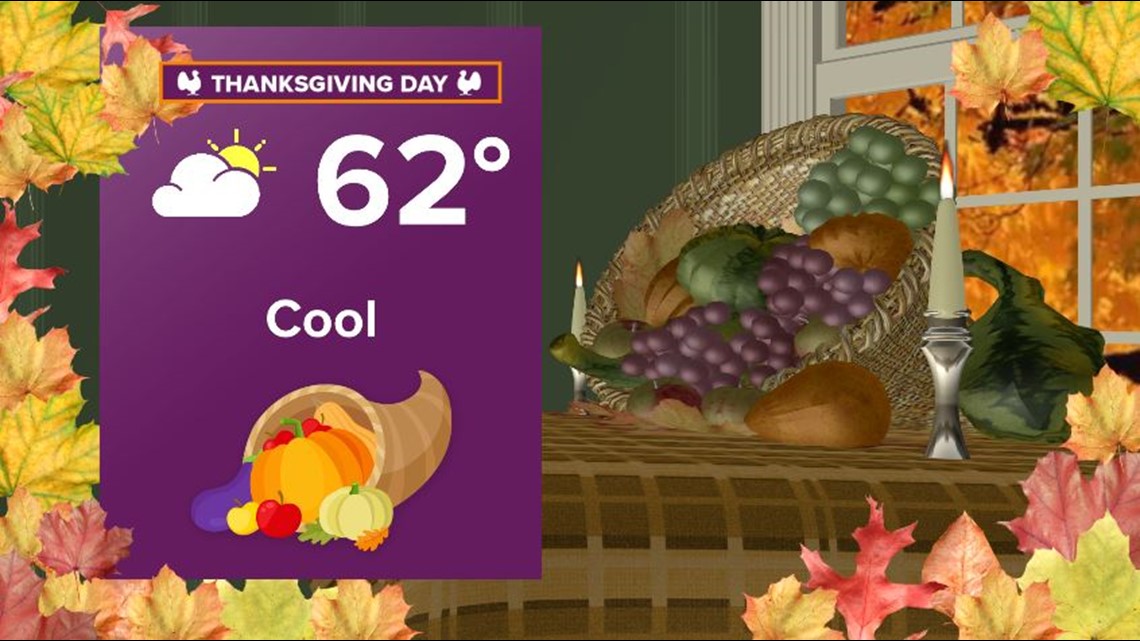 Any Black Friday shoppers? Can't ask for better weather than this! Whether your planning to wait in lines all night long or just want to leisurely stroll and people watch Friday afternoon. Lows will only be in the 50s with highs in the low 70s. An isolated shower is possible but definitely nothing to impact your bargain shopping.