AUSTIN, Texas — After a period of rainy days across the state last week, we're seeing vast improvements in drought conditions.
The newest drought monitor was released Thursday morning and now shows that roughly 39% of Texas is no longer abnormally dry or in a state of drought.
The drought monitor scale ranges from no drought to "exceptional," the worst level on the scale. The rest of the scale breakdown from least to most severe is as follows:
None
Abnormally dry
Moderate drought
Severe drought
Extreme drought
Exceptional drought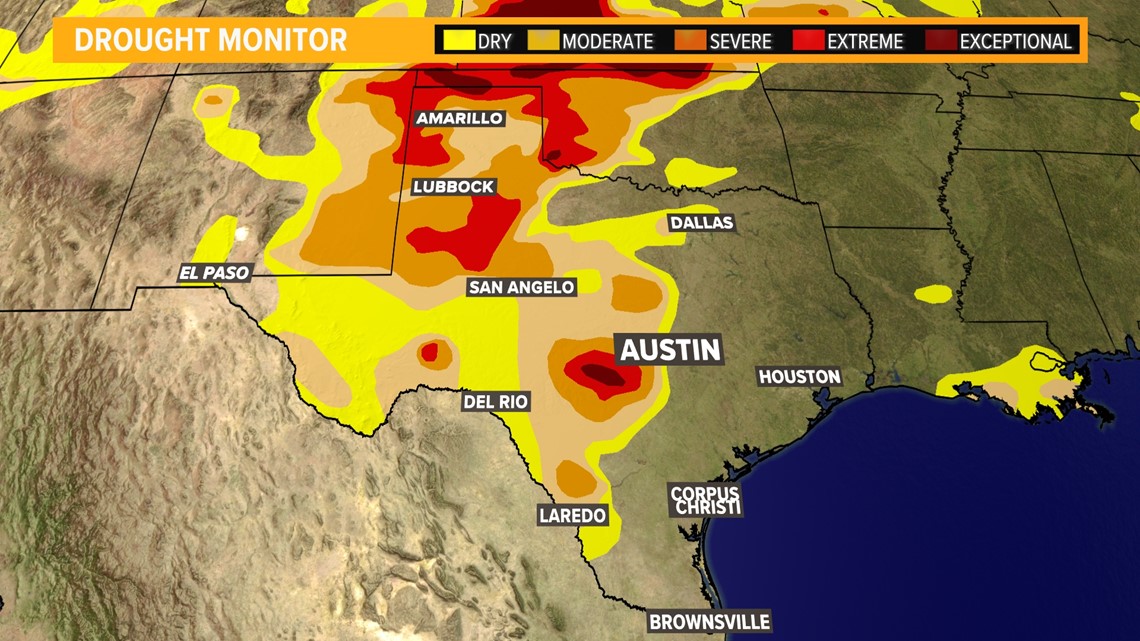 The upper Texas Panhandle and West Texas saw vast improvements in reductions of "extreme" and "exceptional" drought. Throughout the entire state, these levels improved combined by about 4%. There is less than 1% of the state in the "exceptional" drought level.
Last year, about 22% of the state was struggling with this level of drought.
While the "abnormally dry" category did increase by roughly 6%, every other level of drought lowered across the state.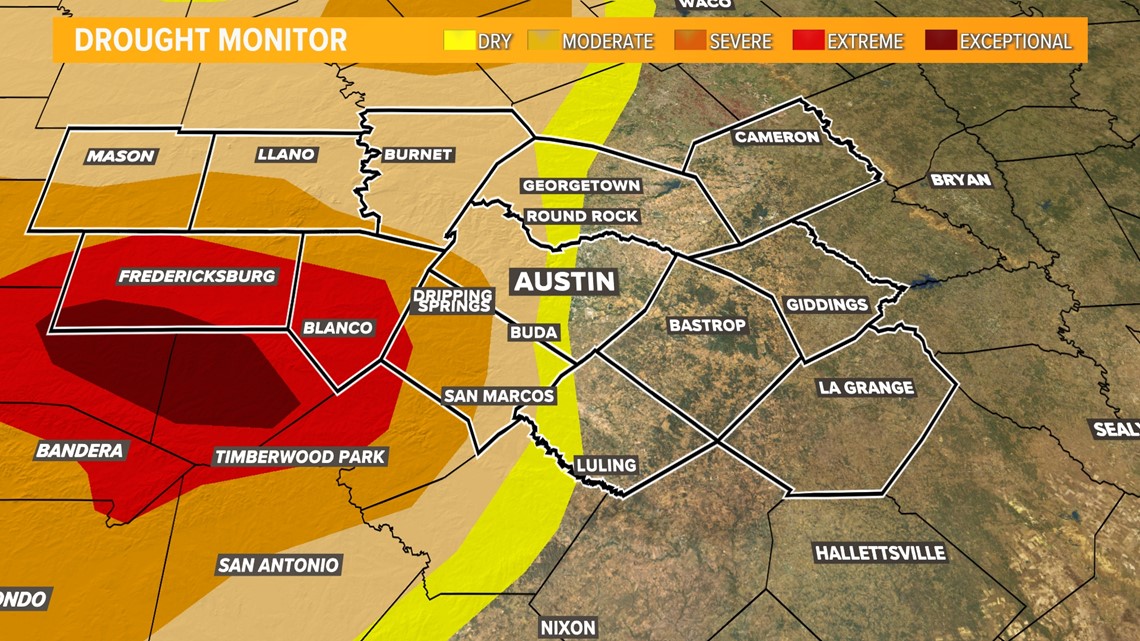 Locally, the most notable changes were west of Interstate 35. The level of "extreme" drought in Gillespie and Blanco counties both lowered while "severe" drought lessened in Mason and Llano counties.
It's worth noting this recent drought monitor does not factor in the recent rainfall on Tuesday night and Wednesday that fell in some of our driest counties. The next drought monitor will be released on the morning of Thursday, June 1.
While rain chances are slim for the rest of this week, forecast models hint at additional rounds of rain for the beginning and middle of next week which could bring additional beneficial rainfall throughout the state.