AUSTIN, Texas — We have several rounds of rain on the way through the Mother's Day weekend. Ahead of our incoming heavy rain, a Flood Watch has been issued for the KVUE area. This began Friday night and will continue through at least 8 p.m. Saturday.
Overall, we expect a widespread 3 to 6 inches of rainfall for our area, and some isolated totals as high as 10 inches will be possible. As of now, the highest rainfall potential will be along and west of Interstate 35, likely favoring areas southwest of Austin.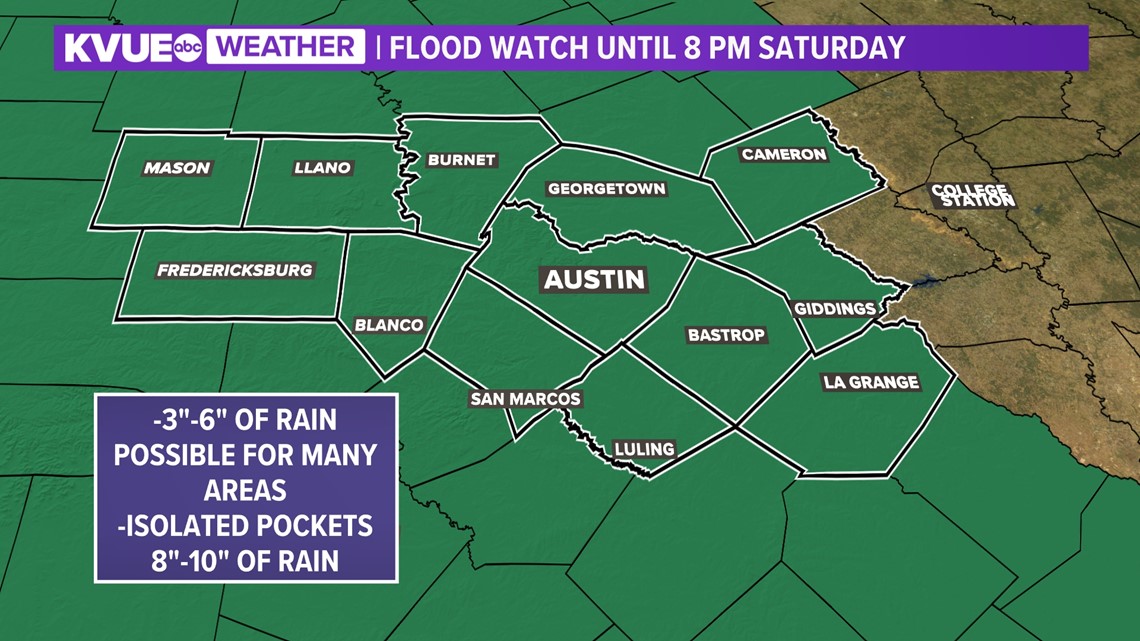 Overall, we expect many areas to receive 3 to 6 inches of rainfall. As of 4:30 Saturday afternoon, Camp Mabry recorded 2.12 inches.
When all is said and done, there could be isolated totals as high as 8 to 10 inches of rain over the course of the entire weekend.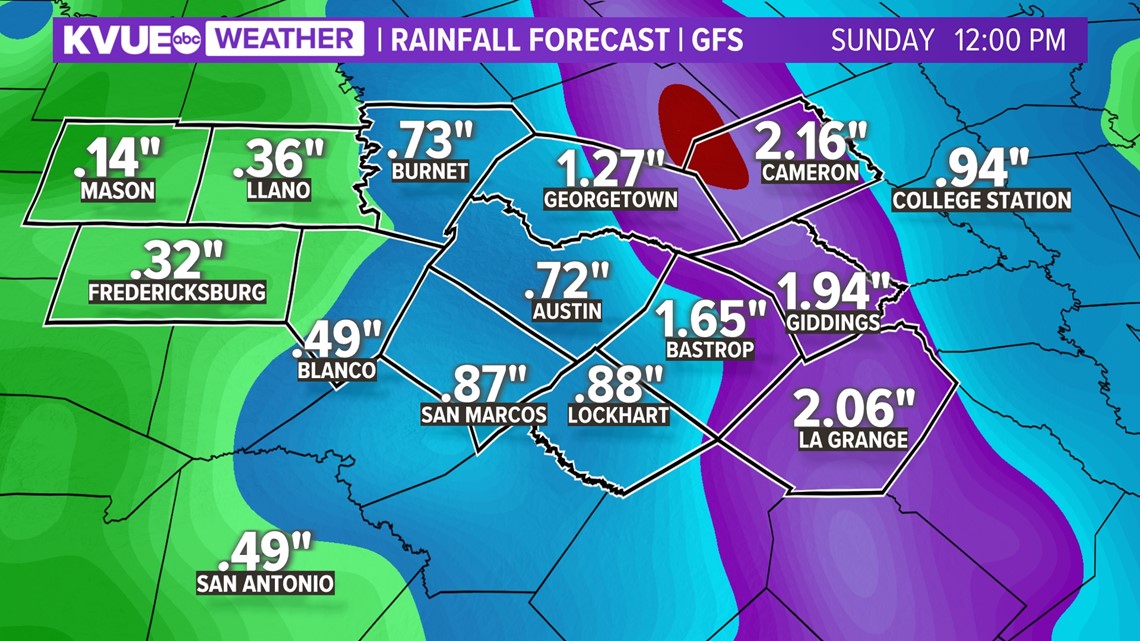 The updated flood outlook for Saturday and Saturday night features most of the KVUE viewing area within the slight/marginal risk for flooding. This is a general downgrade from Friday night's update.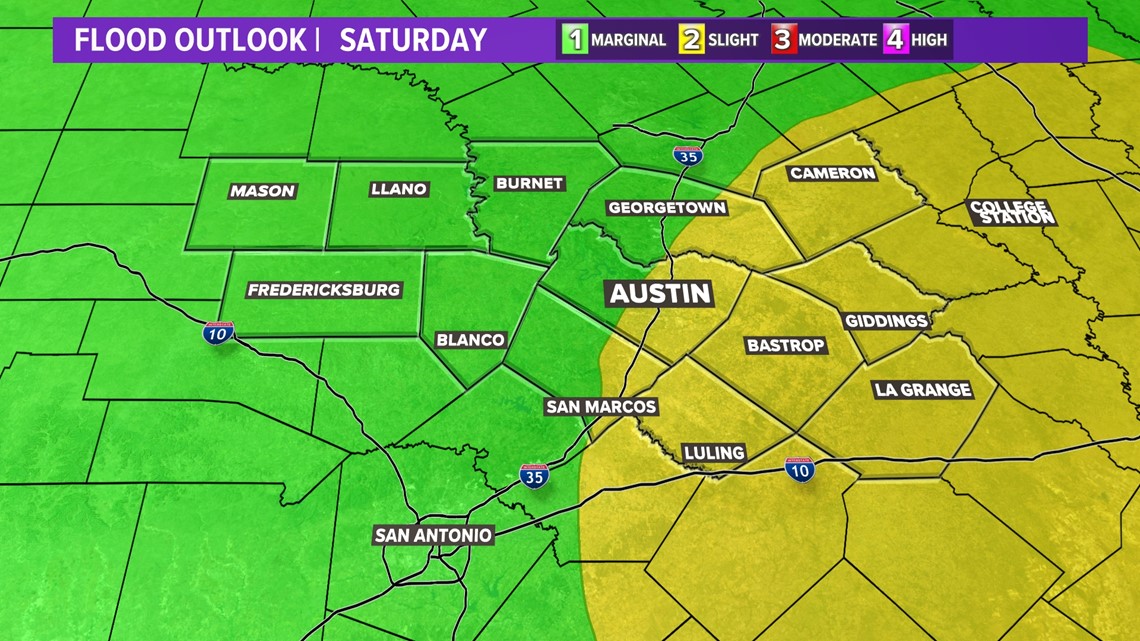 This is rainfall that we need across the Hill Country, and rainfall that we need for improvement of our lake levels. However, we want everyone to be prepared for the potential of significant flooding over the weekend. This includes street flooding along with creek and river flooding.
Rain remains possible for Mother's Day, but the rain could be slightly less intense than on Saturday. We still advise making indoor plans for Mother's Day, as the flooding potential could continue into the day Sunday.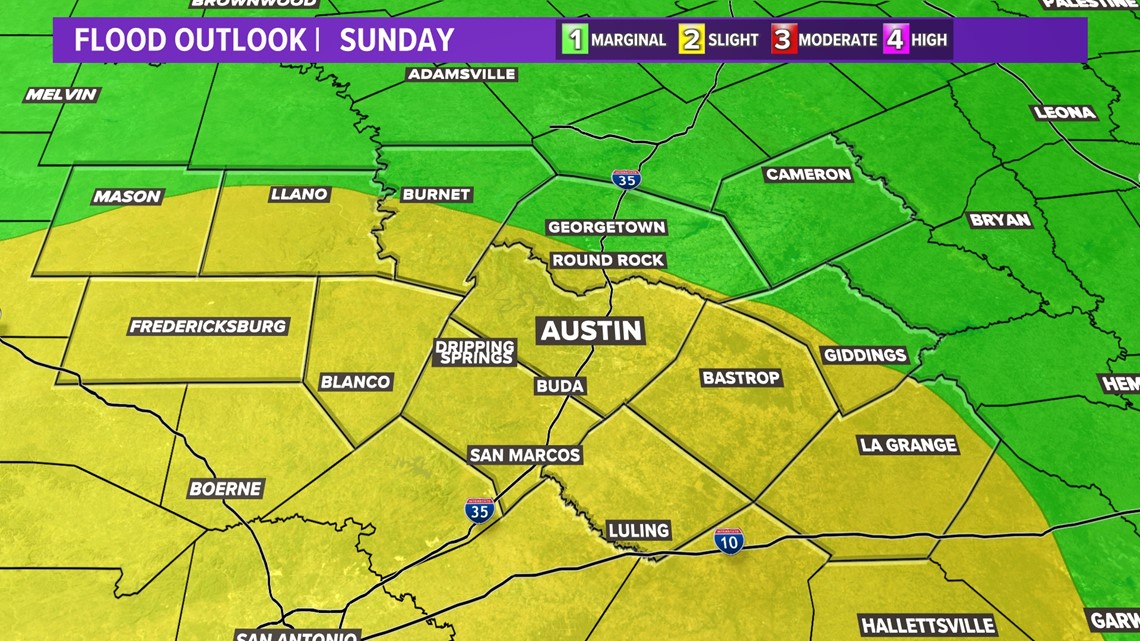 Rain and storm chances will even linger into next week.
The KVUE Weather team will continue to closely watch this developing forecast.
In the meantime, your seven-day forecast is below: