AUSTIN, Texas — Hopefully you enjoyed the sunshine we experienced last weekend, because we'll be tracking cloudy conditions and daily rain chances for the rest of the week.
An unsettled weather pattern began late Monday afternoon and Monday evening as a cold front moved into Central Texas.
By Tuesday morning, we're still expecting scattered showers. The day on Tuesday will be noticeably cooler thanks to a northeasterly wind behind the front, so afternoon highs will stay in the 70s.
The remainder of the workweek will feature daily scattered shower and storm chances. This does not mean it will rain all week long, but each day will bring a chance for some rain.
It will also stay fairly cool with highs in the 70s all week long. Another cold front could move through on Friday. This will bring another more organized chance for rain and storms, and will also reinforce the cooler-than-average pattern through the weekend. The current forecast calls for highs only in the low-70s by next weekend.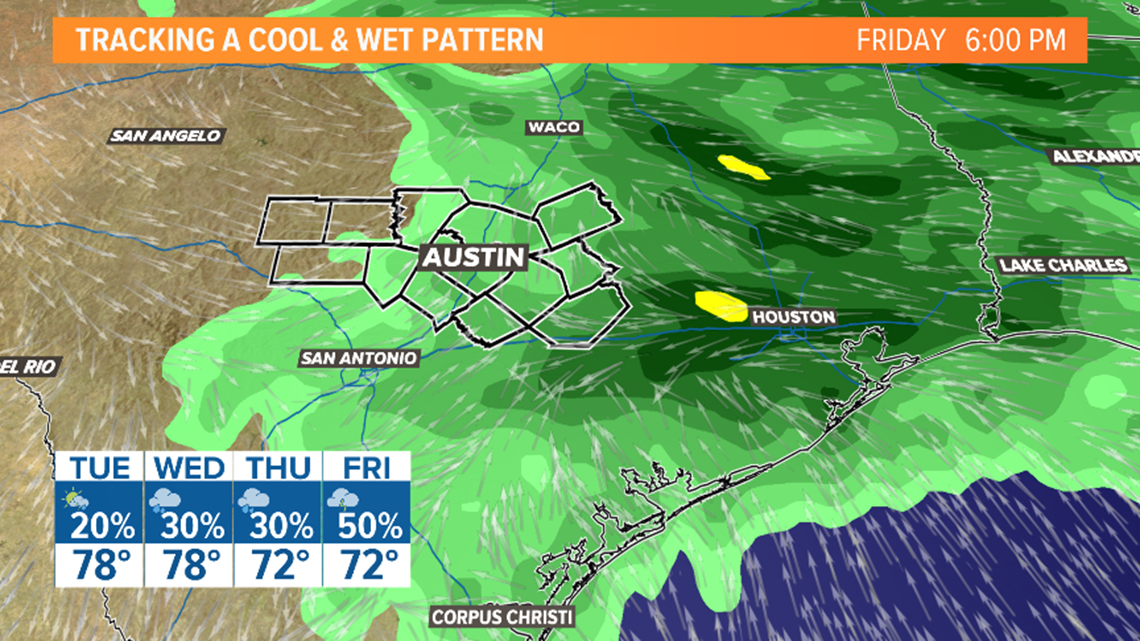 We're still in need of rain here in Central Texas, and we're thinking a fairly widespread half-inch to inch-and-a-half could be on the way over the next seven days.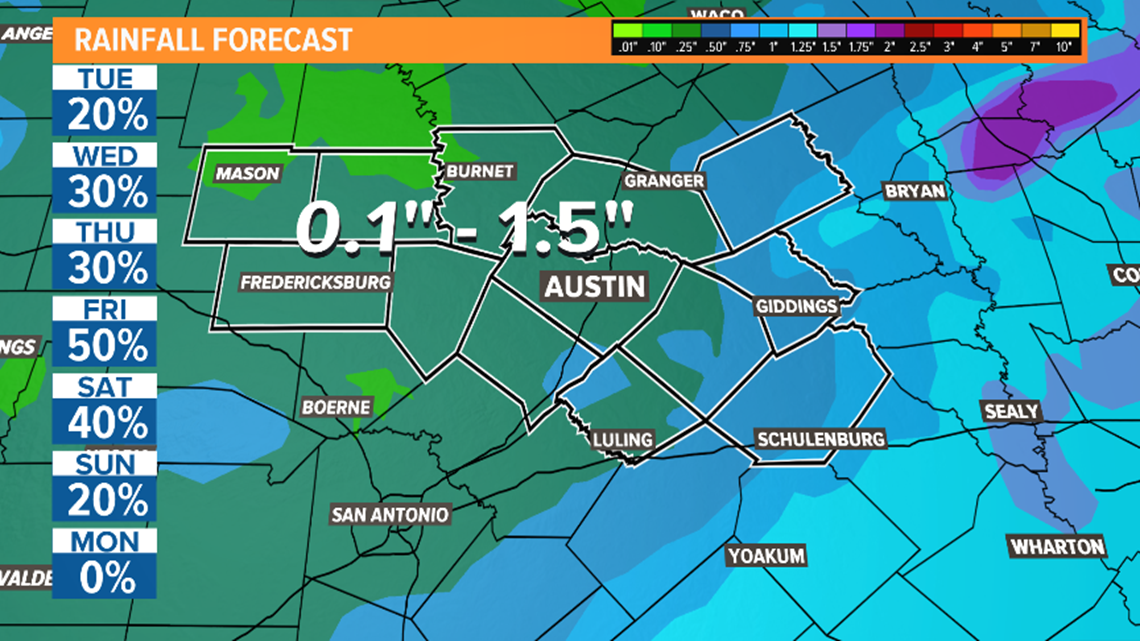 In the meantime, the seven-day forecast can be found below: