AUSTIN, Texas — Big weather changes to ring in the new year! This comes after a record warm December. December 2021 will go down as the warmest on record for Austin. That warmth has since come to an end as a strong, Arctic cold front has blasted through Central Texas. Temperatures continued to drop overnight, and by the time you woke up on Sunday morning, we had temperatures in the 20s with wind chills in the single digits and teens.
Temperatures dropped below freezing for the entire KVUE area by Sunday morning, including Austin with a recorded low of 25 degrees.
This is the first freeze of the season for Camp Mabry, with another soon to follow for Monday morning. With a brisk north wind, plan on wind chill values in the single digits and teens through the first part of Sunday.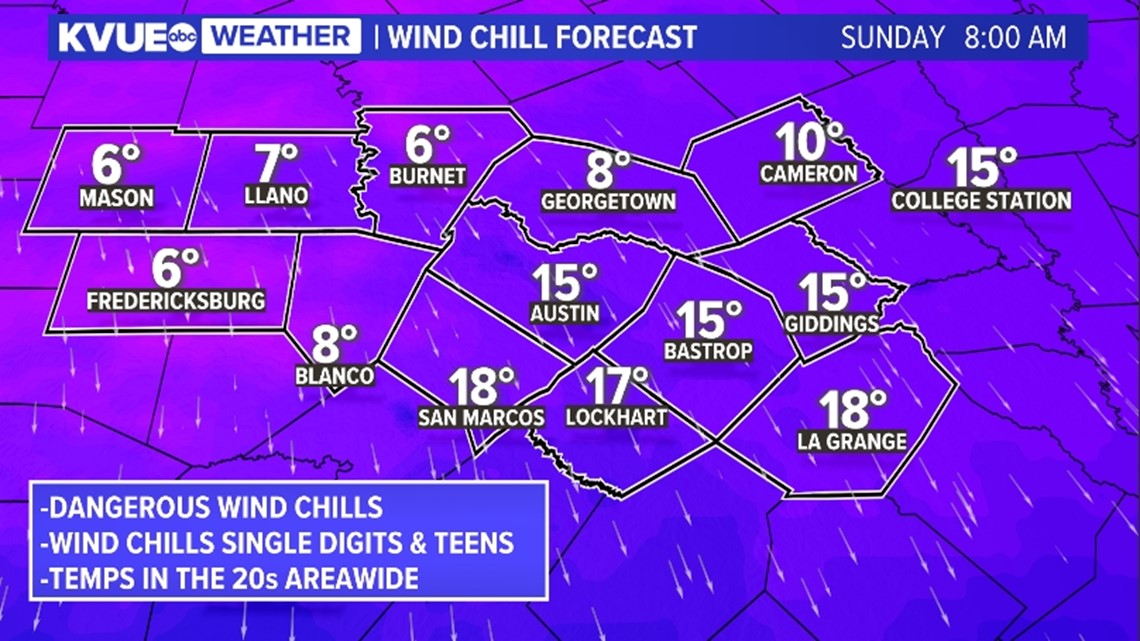 Despite a sunny sky, Sunday afternoon will be quite chilly with highs only in the 40s for most areas. Another thing to watch Sunday will be the cedar count. Due to the fact this front will not bring much rain, the gusty northwesterly winds could result in a big cedar spike on Sunday. We'll watch this part of our forecast closely and keep you updated.
Monday morning will feature another area-wide freeze with temperatures in Austin dropping down to around 25 degrees. A hard freeze will be possible across the Hill Country. Highs on Monday will remain below average in the mid- to upper 50s.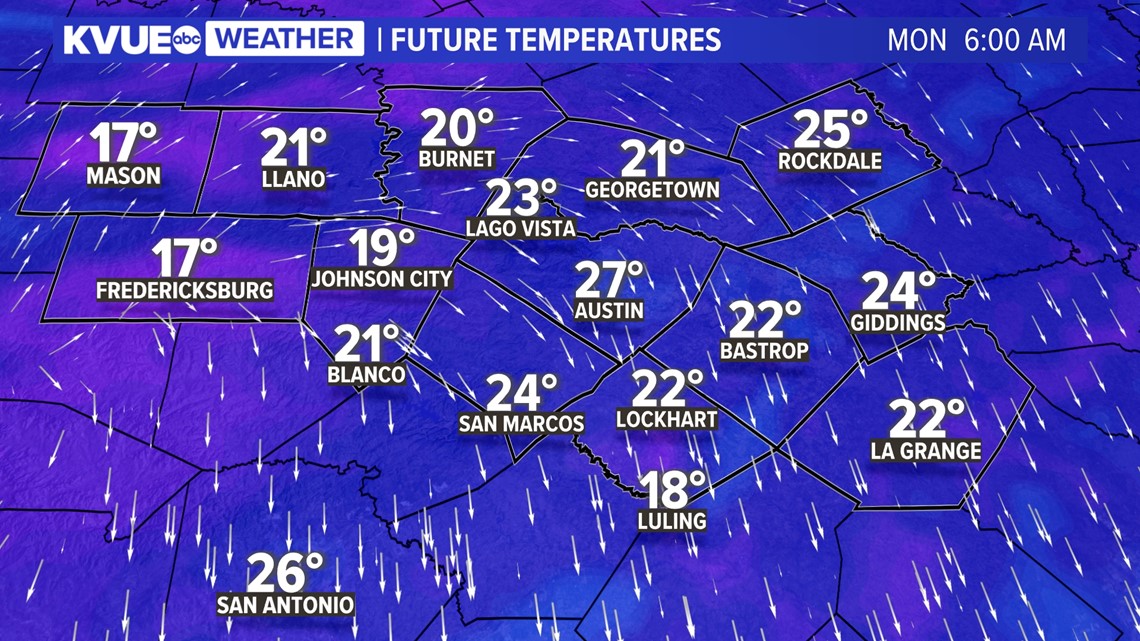 So, how long does the cold weather stick around? Not too long. Highs return to above-average criteria by Tuesday and Wednesday. However, another strong front on Thursday could bring another shot of cold air.
The KVUE Weather Team will continue to closely monitor this developing forecast.
In the meantime, the extended forecast can be found below: