September will go down in the record books as the hottest ever on record around Austin. It's been a long summer to say the least, and now many are wondering when in the world some cooler weather will arrive.
The good news is we finally are seeing signs of cooler temperatures arriving for next week. A cold front is expected to swing into Texas on Sunday and early Monday morning which could drop temperatures below 90 degrees for the first time in Austin in many weeks.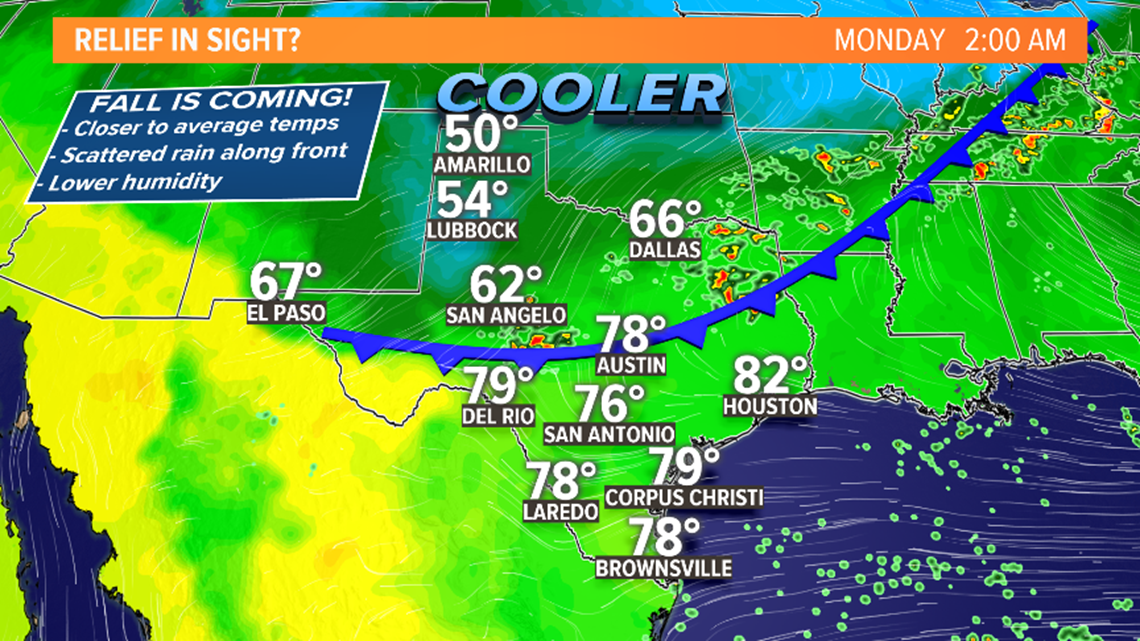 As of now, next week's afternoon temperatures are expected to be somewhere in the 80s and with the humidity expected to drop significantly, it would possibly set the stage for the most comfortable weather we've had in months.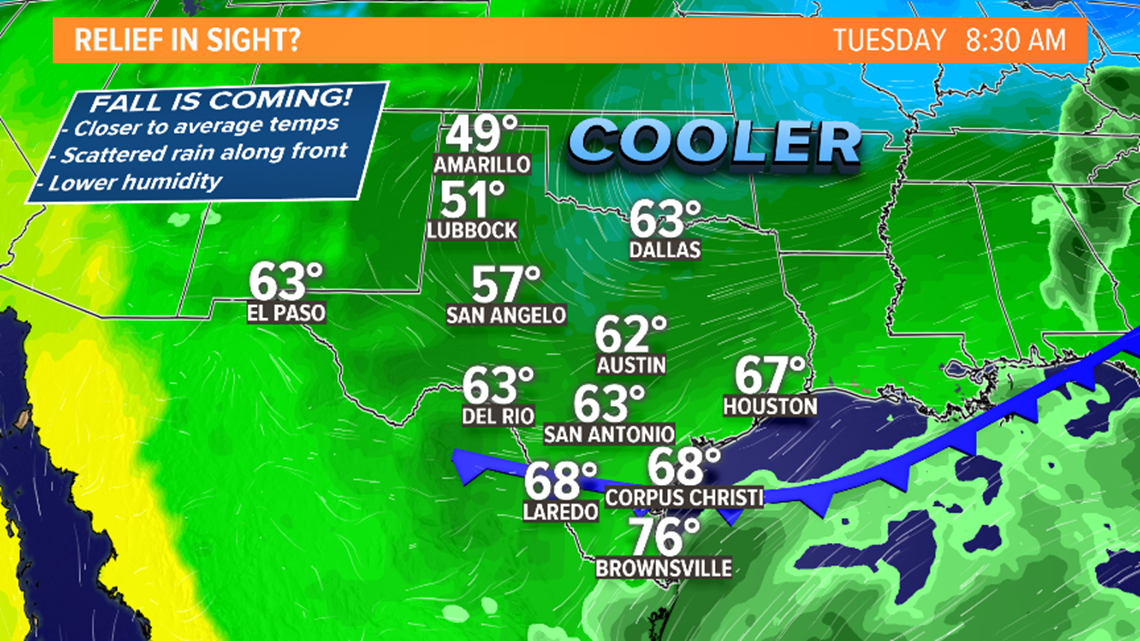 Low temperatures are expected to drop into the 60s Tuesday morning – something that yet again has not happened since late July.
By Tuesday afternoon, temperatures once again are expected to be closer to normal for this time of year, in the 80s.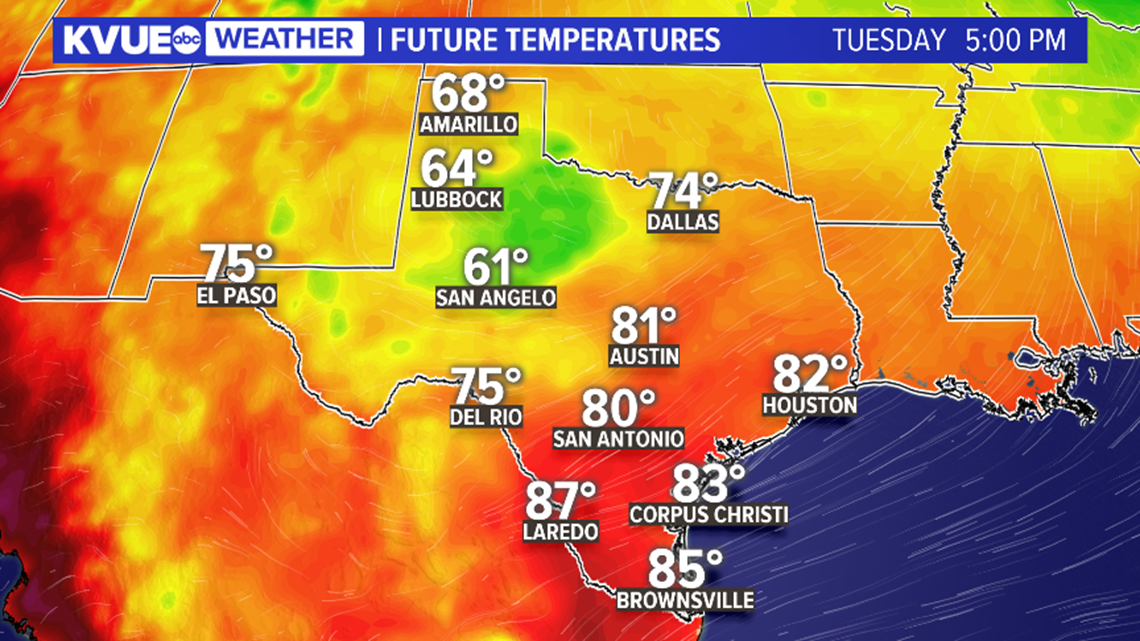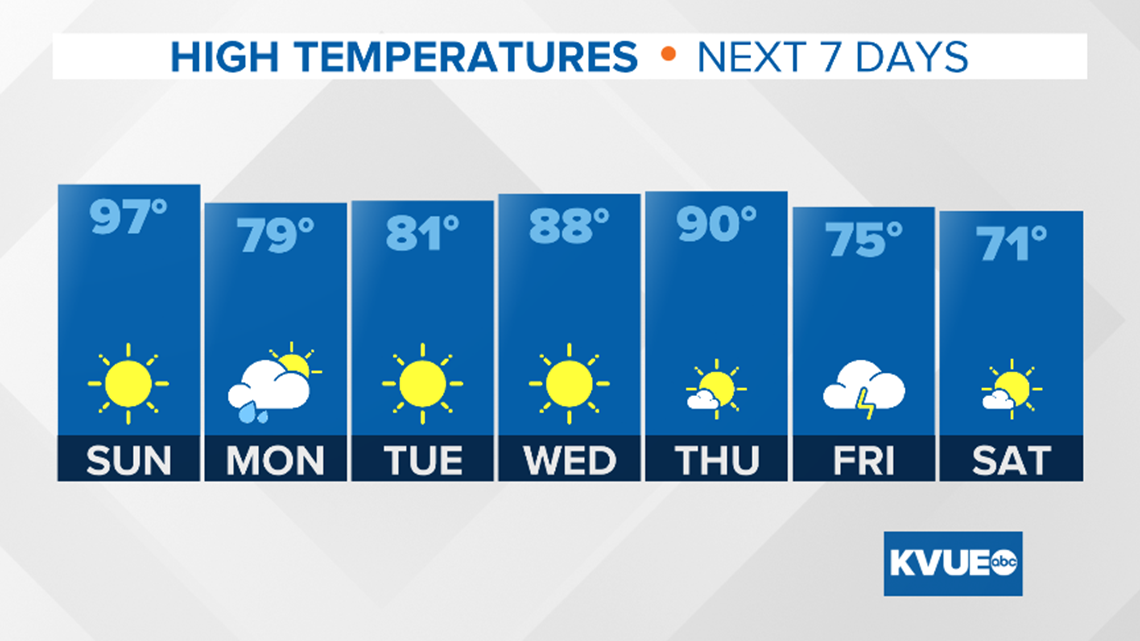 At the very least, it's something to look forward to as we head toward the first full week of October.
Before that cold front would arrives, temperatures will remain well above normal for early October.