The Lone Star State experienced 180 of these outages, the highest amount in the country.
A major power outage is defined as an event impacting more than 50,000 customers. Since Texas is the second most populated state in the country, the potential for outages to affect this many people is higher. However, Texas surpassed the most populated state of California, which experienced 129 power outages.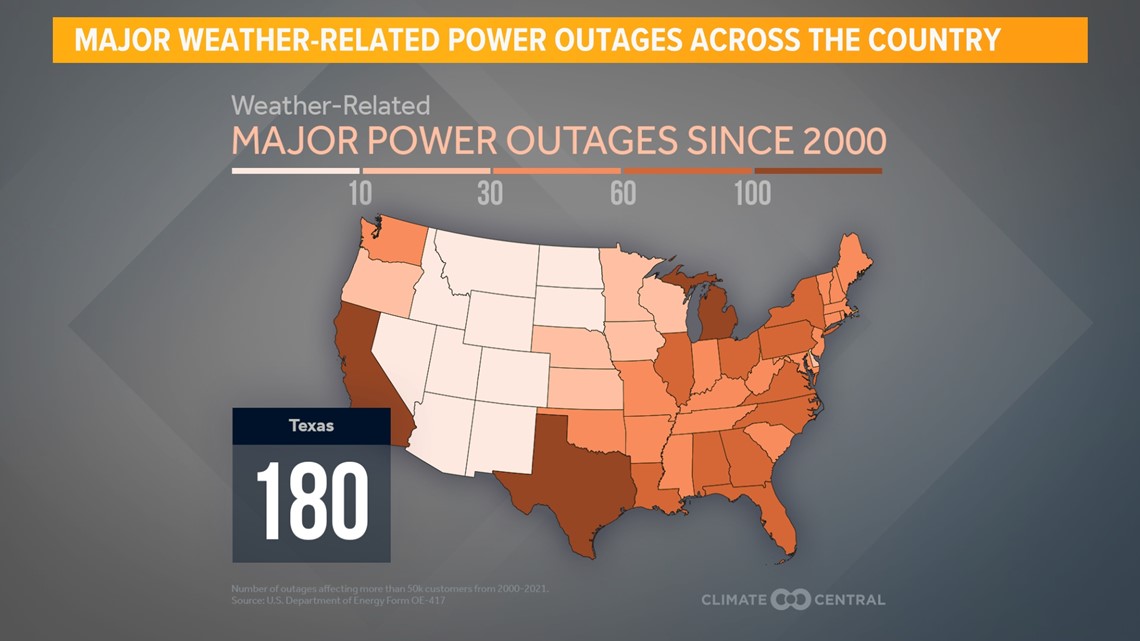 You might think the number of power outages has improved over time, but think again. The data shows an increase of 64% in major power outages over the last decade in comparison to the 2000-2010 decade. While not all of these major outages were weather-related, a strong majority of them were – roughly 83% to be exact.
Based off of region, the Southeast logged the most weather-related major outages with a total of 474. A key factor in determining how large of an area experiences an outage regionally is how the power grid is connected. Texas operates off of its own independent power grid, which has fallen under much scrutiny since the historic winter storm event of February 2021.
According to the data, 58% of weather-related power outages were caused by severe weather events, which included strong winds, rain and thunderstorms. Winter weather events were to blame for 22% of outages.
The following states recorded the highest number of weather-related major power outages in the U.S.:
Texas – 180
Michigan – 132
California – 129
North Carolina – 97
Pennsylvania – 82