Central Texas saw some wild weather Saturday morning, with severe thunderstorm warnings in several counties.
People took to social media to share what they were seeing come down in their yards.
Fred Cruz shared this photo of approximately half-inch sized hail in Helotes:
The hail was a little bigger at Cross Mountain:
And bigger still off I-10 and Camp Bullis in San Antonio:
At one point, it got all the way up to baseball-sized in Helotes!
In Austin, we experienced quite a bit of rain and dark, stormy skies like in this photo:
KVUE also received a photo and a video of hail in Bastrop from some of our viewers.
Taylor Waid sent us this video:
Lee Ann Calaway sent us this photo from Downtown Bastrop: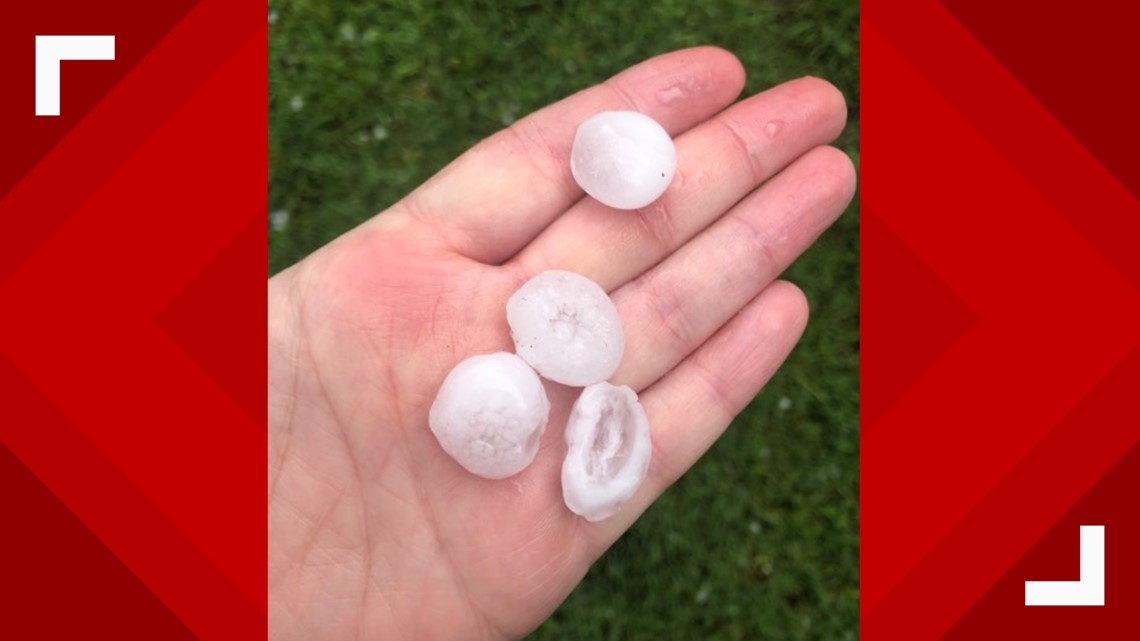 And Debbie Messer sent us this video: