AUSTIN — Scattered areas of rain and isolated thunderstorms will continue over the next several days.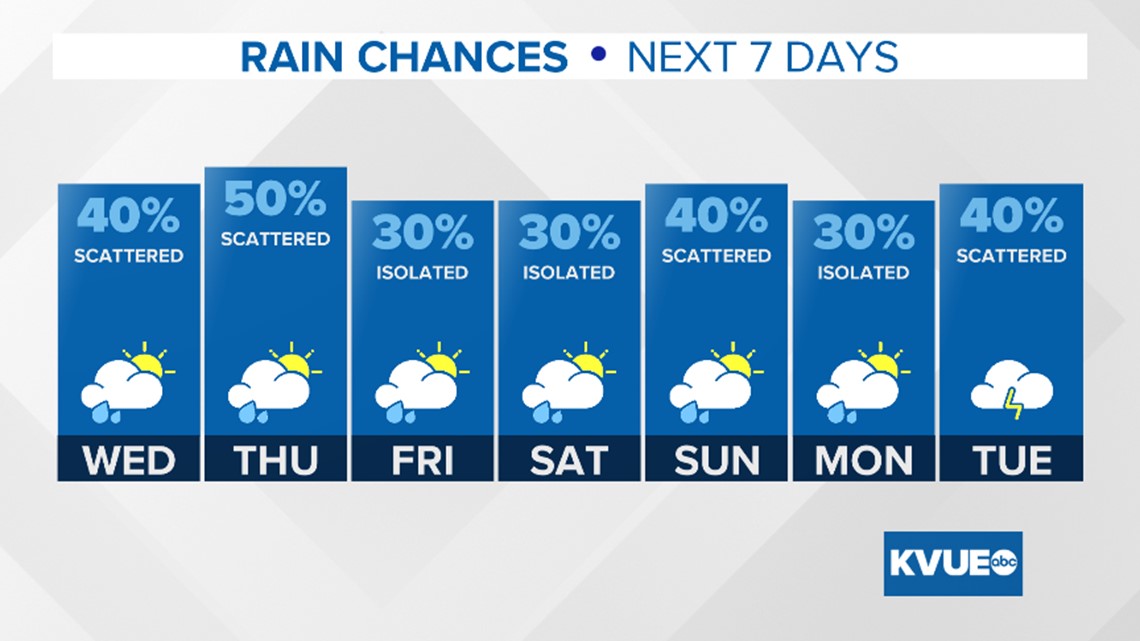 Pockets of heavy downpours will be possible, but widespread heavy rainfall is not expected.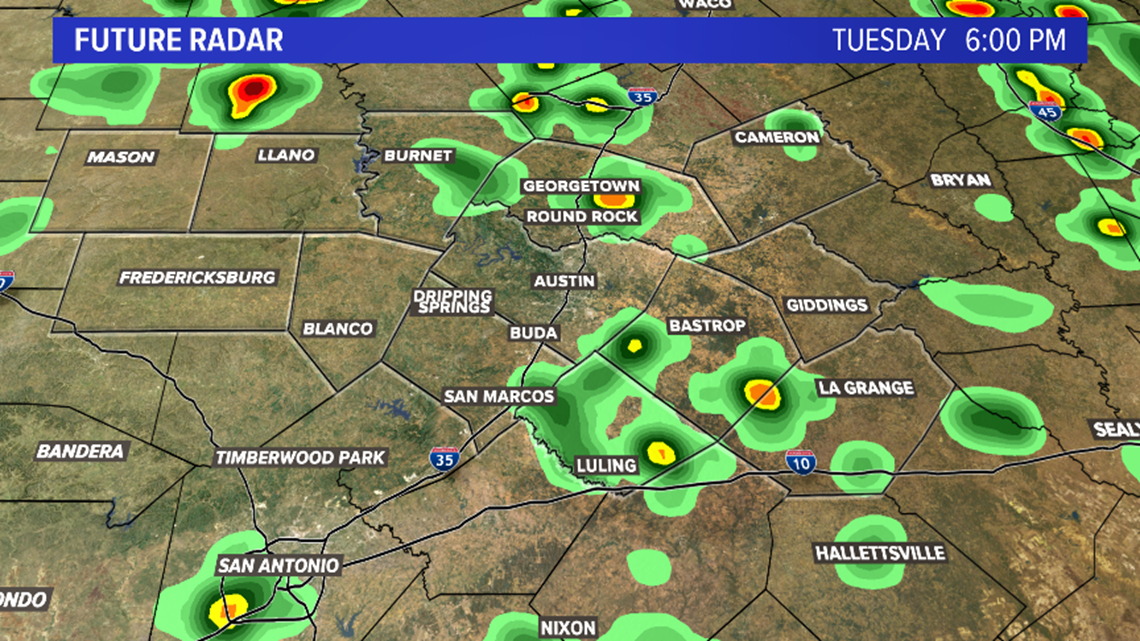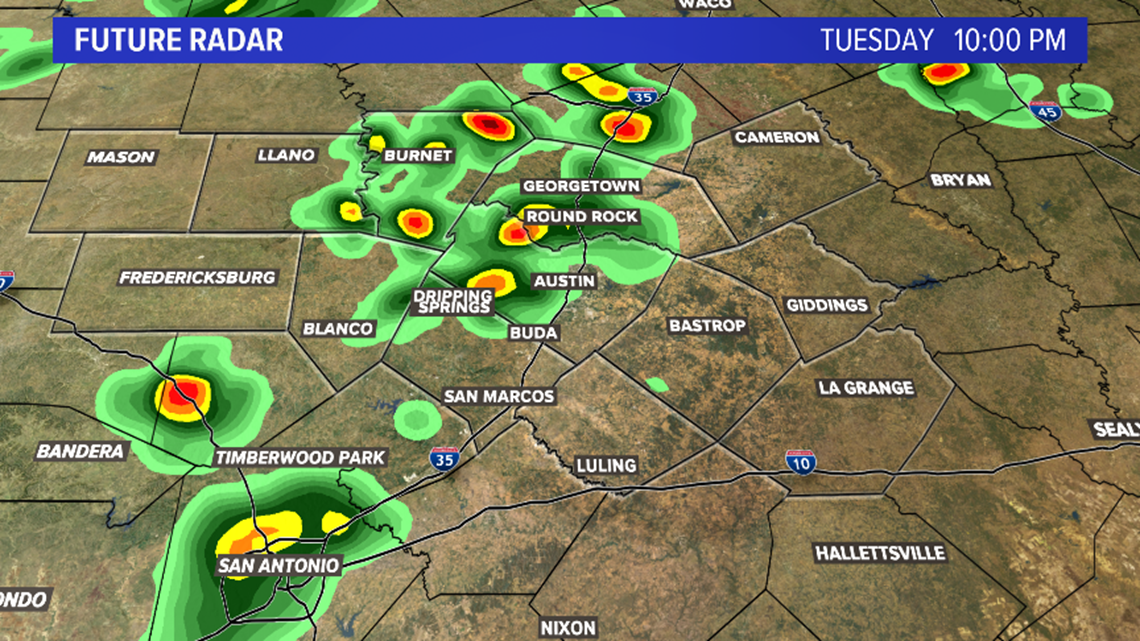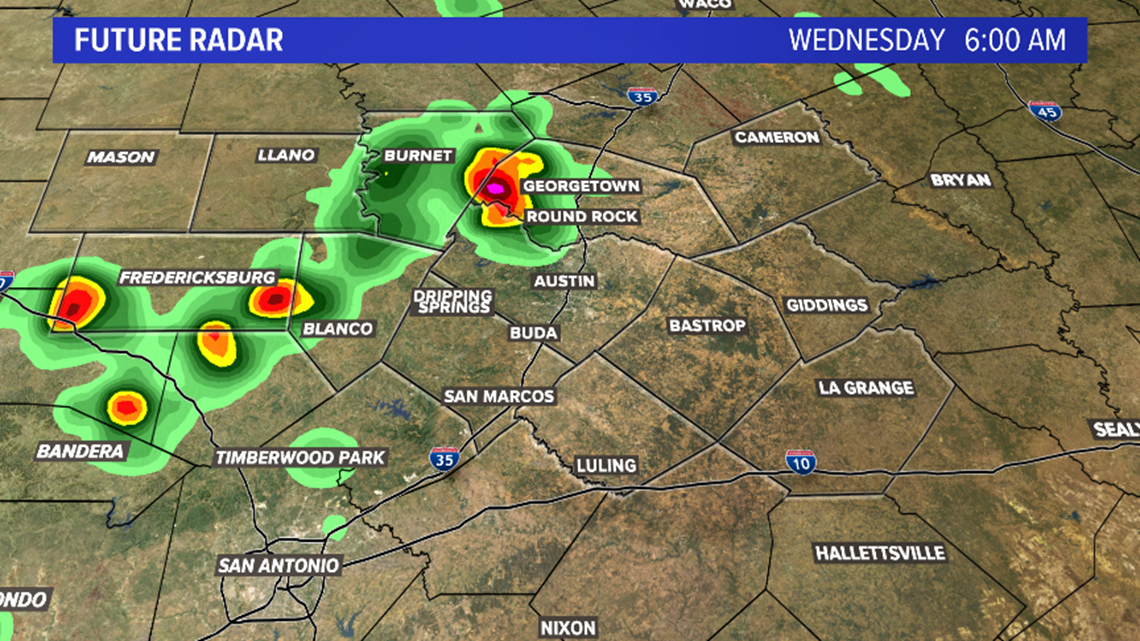 Here's a look at recorded rainfall since midnight.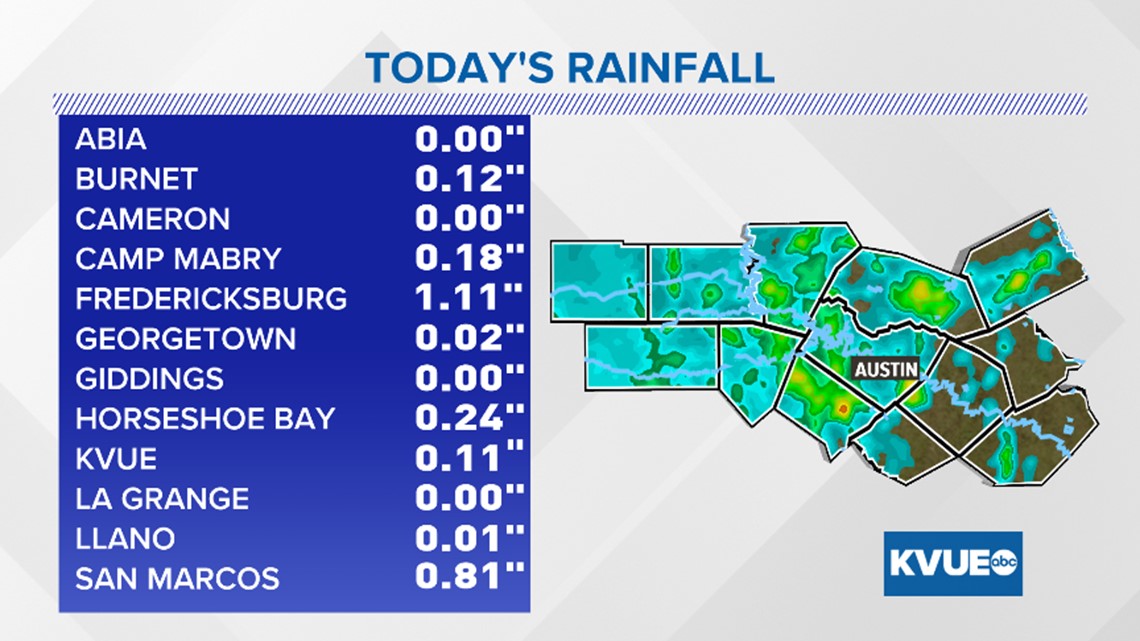 Over the last 24 hours, some spots have seen more than four inches of rainfall in parts of southeastern Travis County near Garfield, and in central Hays County near Mountain City.
An additional 1 inch to 2.5 inches of rainfall is possible over the next seven days.